Tailgate light bars are the premium accessories by AoonuAuto, possessing modish looks and great safety features. A perfect night drive solution making every car geared enough and makes you overcome all odds and being conspicuous on the roads.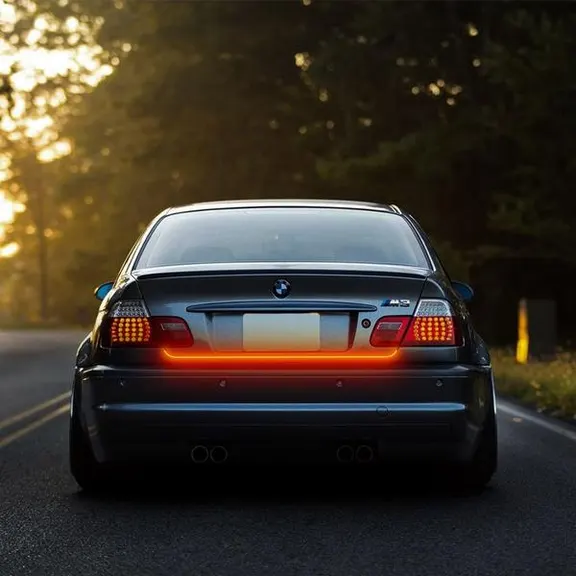 Tailgate lights by AoonuAuto can be the wisest choice you can make for embellishing your car with a great safety measure. Though a tailgate light strip comes under the category of an accessory yet it brings heaps of security while your drive during the night. Night driving is often seen as risky because of lower visibility and unprepared roads through various cities but what about being gearing up well?
LED lights today have been soaring high in the automobile industry and gaining huge fan-base with each passing day. They are making the heads turn with their installation on grilles, bumpers, underbody, the rear of the car and where not! Tailgate light bar by AoonuAuto is also one such LED lighting accessory that casts a spell on the onlooker and adds protection to the moving vehicle.
Let's find out how this stylish auxiliary stands out from the rest of the cheap stuff floating in the market:
Great specifications which make it a desirable ancillary
Running on 12 V this product has clear housing and is available in multi-color for cars, while for trucks this LED tailgate light bar comes in red color lighting (that's monochrome).
The light strips in two-strip sizes, one with 48 LEDs and another one with 60 LEDs, so one can purchase it according to the size of the vehicle in question.
The material used to design this is an LED chipset along with silicone housing making it flexible as well as strong. Also, the strip comes under IP 65 waterproof system which makes this auxiliary rough and tough to use.
You now won't have to worry about fusing the LEDs if you are driving in extreme weather conditions, because the system is short-circuit protected.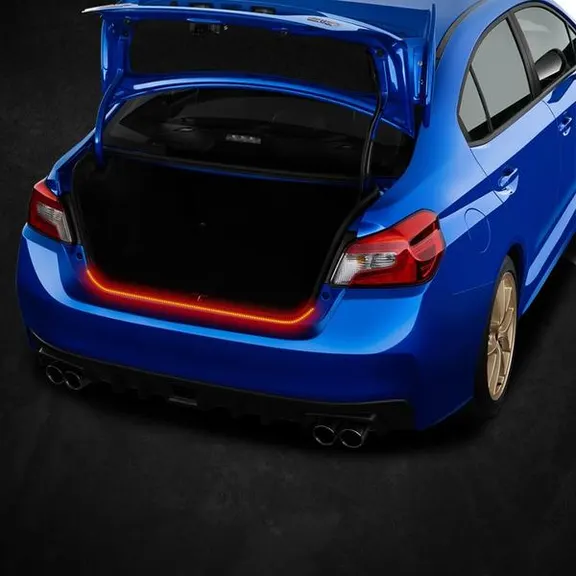 Ensures safe night driving for one and all
You must be wondering, what's the use of installing these lights when one already has tail lights in the car. Well, the answer to this doubt is that those default lights are two small bulbs on either side of the car.
Being a small and general type of light bulbs, they are not brawny enough to indicate the approaching car from the back, unless the same reach proximity to your vehicle. This becomes a challenging and risky situation while on roads.
So, with this brightest led tailgate light bar which lights in million colors, you rest assured that your vehicle will be easily noticeable and spotted much in advance while driving. Therefore this can be said that this upgrade will be highly appreciated by truck buffs.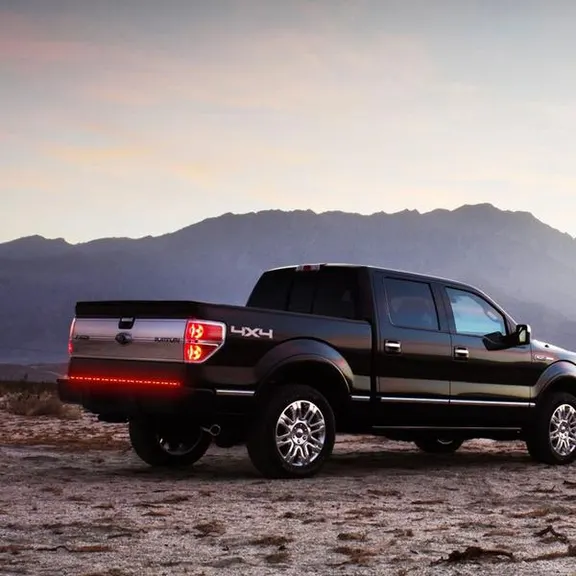 Easy Installation of tailgate lights
The instruction booklet inside the package guides you well about the installation; however, it is sure that it can be stuck easily on the trunk of the car with the help of a 3M double adhesive that makes it strongly stay on its place.
The same is installed using pins which will lay down skillfully on the rear of the car which implies a non-destructive mechanism and not breaking the original power at all.
Therefore, it can be said that this is the best led tailgate light bar you could make yours for such a bargain from this popular car accessories online store to add to your vehicle that chunk of style and safety with no hassle of bothersome installation.