LED lights are fetching all the popularity because of their incredible forms and features. This lighting is unique and voguish that makes your car stand out with all the charming accented lighting and heaps of safety too.
Earlier, there existed a misconception about LED lights that they are fancy and too showy. However, with the changing times and needs people have started having a soft corner for LED lighting as they became more sleek and charming in their appearance. With the passage of time and the advent of better technology and designing systems the LED lighting is available in myriad forms of lighting.
It can be said that the LED lighting these days is incredibly lavish, plush looking and great add-on safety measure for the cars:
 LED lights are available in car cup holders
The LED lights have been designed into a glamorous looking car logo coaster for your favorite brand of car. AoonuAuto customizes these cup holders for your car model and gives you an amazing experience for drinking your coffee from it.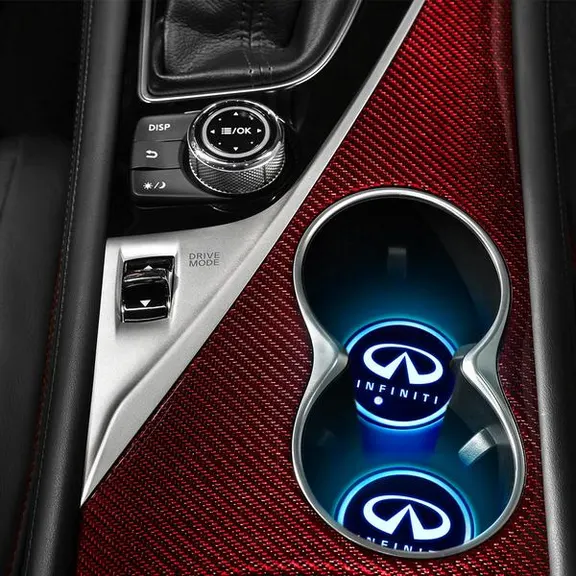 These cup coasters hold your cup with a good grip; it is anti-scratch and slip-resistant in nature. They also light up the dash area dimly which adds a lot of exotic vibes inside your car.
Step inside with LED door sill entry lights
Unlike a monotonous way of entering the car, AoonuAuto's unique accessory in the form of an LED door sill makes your entry unique and stylish because of the soft lighting of the LEDs as you climb up or out.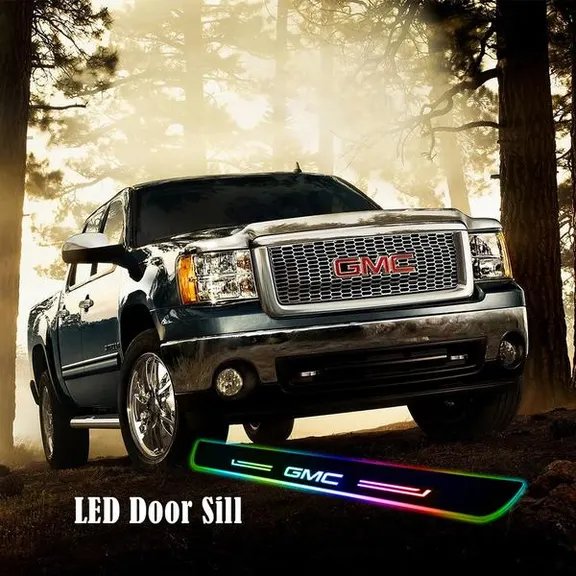 The door sills are also a very protective auxiliary choice for your cars as you can rest assured if the shoes are all muddy and mucky you are not going to spill the beans on the threshold of the car. The LED entry guard lights are also perfect for letting you have a safe entry. Being water-resistant they will brave all the mud to save the beauty of your four-wheels.
Unbelievable glitz and added safety with underbody lights
It is risky to drive on expressways and highways during the night time, so it is most important to keep yourself geared up with the most crucial interior and exterior upgrades. Here comes, the much required LED underbody lights which not just glorifies the presence of your car by making it look exotic and sporty but brings heaps of safety.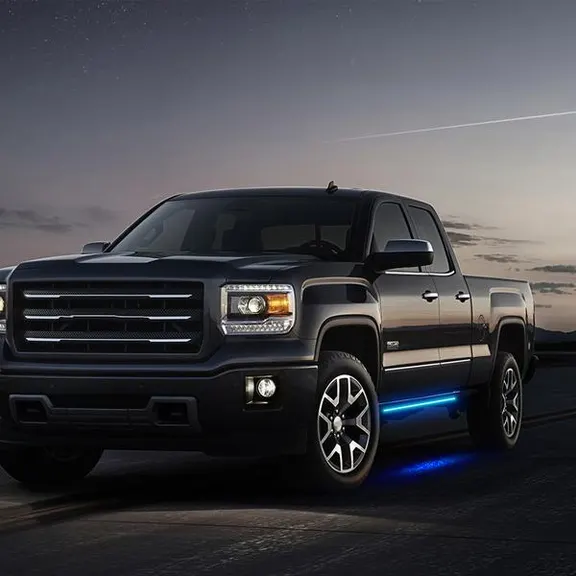 Your car would be easily spotted on the road thus cautioning the approaching vehicles behind you. The lights are packed with advanced multiple modes of lighting which can be selected further using the RF remote control. These lights are capable of flashing with the rhythm of the music, thus perfect for that party on-the-move scenario with all the safety.
Enhance the beauty of the console area with accent lighting
If you have been waiting for long now to pop that question, it is time to do it now on a perfect date night with your special someone. With AoonuAuto's LED accent light kit the dash area will light up along with your mood and the moments will be worth cherishing.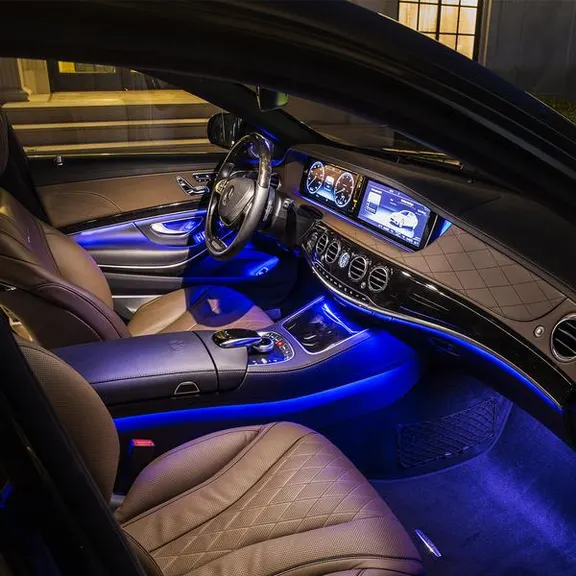 The Hyun-cool effect of light will be perfect for that long drive and it will keep you calm and relaxed even when you are driving home back after a heavy-duty day.