Every car has an interior but only special ones have the perfect one. The installation of these lights in the car can render the most beautiful décor ever.
AoonuAuto is a place that offers a colorful salver of LEDs to beautify your dearest four-wheels. It's the increasing popularity of the LEDs that they have been grabbing their space on every corner possible. Be it on grilles, bumpers, rims, mirrors, coasters, and mats. Therefore, devising the concept of accentuating the interior lighting of a car, AoonuAuto has bought the best style of accessories i.e. led accent lights from the premium suppliers.
Here let's highlight the significance of Led accent lighting in the interior which makes the car interior gorgeous and add a unique appeal: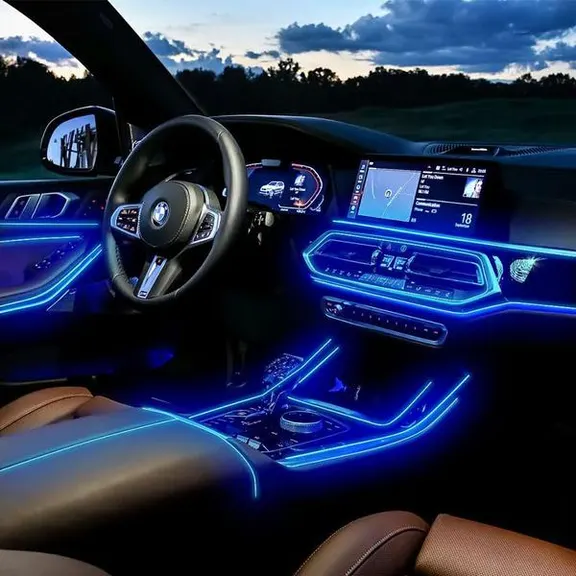 The ultra LEDs for that beautiful atmospheric lighting
The purpose of this lighting is to add beauty in the environment and to let you have fun as you drive. This interior lighting kit has the light bars which are 22 cm each and there are 12 LEDs per strip (4 strips total). These light strips are very soft, comfortable to look at, and have subtle shine, therefore not piercing in the eye at all.
These lights don't affect the line of sight of the other driver and don't even shine in the eyes of the co-passengers. As the name says, it is just atmospheric lighting, the prime purpose of which is adding a layer of hues instead of distracting, rather these lights set the mood right and uplift your spirits.
Amazing functions of the Led Lighting
The unique car accent lighting kit brings along an amazing platter full of choices- Red, Green, Blue, White, Yellow, Cyan, Purple, and Orange. As per your mood and taste you can pick a light for the day. For example, white will complement your mood if you wish to be calm and at peace. In case you are chilling with friends on the joyride then the orange color will add more tanginess and peppiness to your drive.
These lights are so distinguished because they can be operated using your phone only, so no need to carry a separate remote. You only need to download the APP on your phone and you are all set. Through the mobile phone app and connecting the system with Bluetooth, you can enjoy multiple color modes of lighting like jump mode, breathe mode, switchover mode, etc.
So, even if you are on a long business tour, your itinerary will not be boring anymore because these lights will keep your journey in place with many colors and shades. Thus, adding a lot of comfort and luxury to even an ordinary travel plan.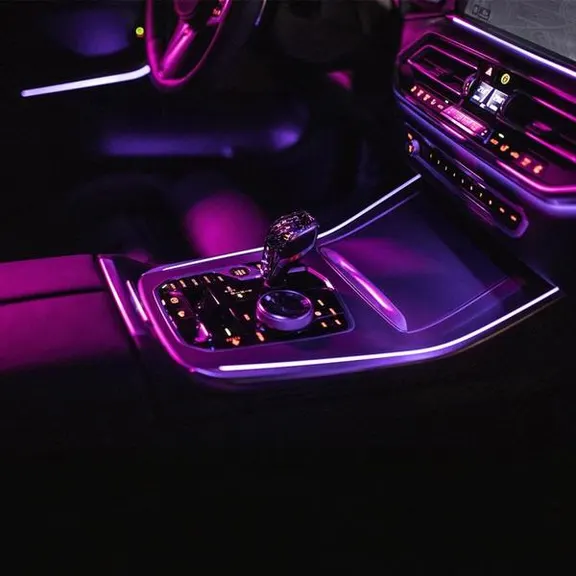 Strong, super-chic and great looks
The LED accent lights for cars are made of LED chipset and silicon housing which makes the accent lighting own a seamless finesse. These lights can be installed easily using a 3M tape and don't show on outside. The material is such that it easily blends in the texture of the car easily.
These lights follow the fundamental of 'less is more' implying that this elusive illumination is perfect for that date night for which you had been waiting so long to 'pop-the-question'. The lights are so charismatic, exotic, and unparalleled that will fetch you so many compliments from your loved ones once they experience the same.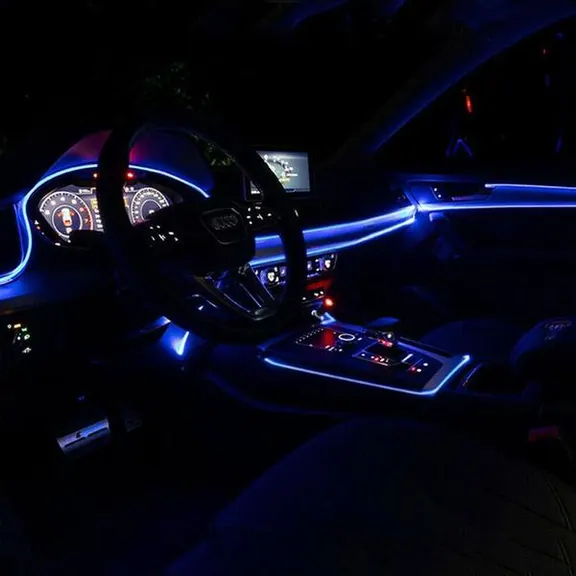 It can be said, that these lights can be that one update your car deserves to have at the earliest to accent its looks to multiple folds.