Investing in LED headlights is a cool idea in the present hour. It is the time to ditch those age-old and much conventional halogen and xenon headlights and adorn the new and incredibly high performing car LED headlight bulbs. One might be thinking why to invest in a headlight when there are other accessories that one can invest in and embellish the cars with, like a chrome system, LED underbody lights for that glamorous countenance and so on.
Thus, blinded by this shimmer and glitz, one tends to forget about investing in an important, significant and beneficial ancillary as a headlight. Thinking, that a default headlight is okay and why just even think to change or upgrade it? Well, you need to know about LED headlights so that you can decide what is best for your car and why you should go for an upgrade:
Better visibility on the road with a high beam range
Unlike the traditional and conventional versions of headlight bulbs, LED headlights do ensure greater visibility on the roads. One may count upon Aoonuauto's H7 LED headlight bulb which will cut on all the inconvenience, diminish the cost of frequent replacement like other products in the market and will be highly environment-friendly.
The new headlight bulbs are protective from all potential loopholes
First, these headlight bulbs by Aoonuauto are completely IP 68 waterproof certified which works fine because there is no chance of accumulation of moisture inside it. The heat sink and cooling fan principle run the machine quite effectively.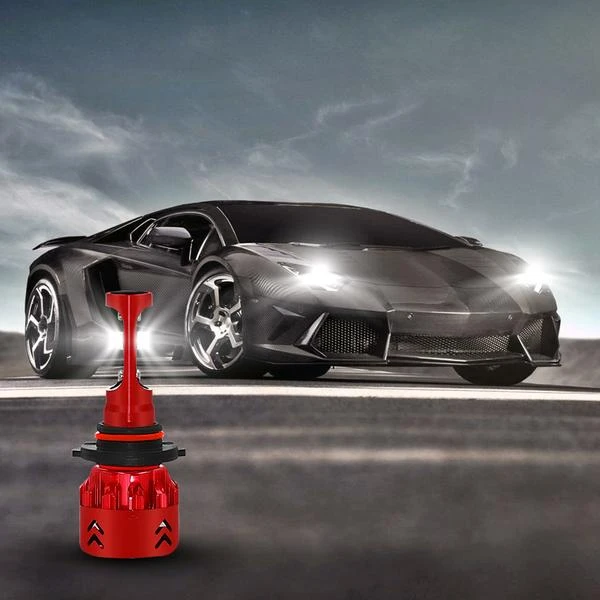 The heat always keeps going out because there is an outlet to ignore over-heating, also saving the onlooking pedestrians or drivers from any harsh reflection of light.
Have a great combination of intelligence and illumination
If you upgrade to a 9003 LED headlight bulb in your car, which is an aluminum alloy drive, it will enhance the EMC non-polar resistance by showcasing its wonderful anti-interference ability.
These innovative and advanced headlight bulbs come with a temperature control system and ensure atmosphere monitoring and regulation at all times.
You can also adjust the current and eventually, the lamp brightness also can be adjusted according to the environment you are presently driving in.
These lights are texture friendly and aren't complex
These LED headlight bulbs are so compact and flexible to be assembled inside the car and do not require any kind of re-wiring or interfering with the circuit.
These LED bulbs almost plug and play which can be easily installed in the original car dust covers without holes. The result is such that these LED headlights by Aoonuauto render a customized and blended look with the automotive.
There are three major variants of these LED headlights bulbs at Aoonuauto which can be upgraded according to your technical choices and requirements. The LED headlights bulbs though are the accessories yet they have a lot of substantial value and extra benefits.
These lights ensure bright lighting ahead that cautions you well-in advance about any odds on the road. Moreover, they also make the whole road well-lit to make ample way for animals or pedestrians to know about the movement of the cars during the night hours.
Therefore, investing in LED headlights is a good choice to make for your older vehicle, to give it altogether a different look.