The roads are filled with plenty of irresponsible drivers, agile animals trying to cross and potholes to name a few challenges. Being a careful driver does not mean you have the safety guaranteed because others might not be careful enough either due to visibility issues or lack of knowledge regarding traffic rules, for example, you cannot expect a stray cat to wait for an empty road before crossing. Adverse weather is just another issue that you cannot avoid and in incessant rain, storm or snow, you will face difficulties to steer the car without any accident. The LED fog lights for cars are thereby, designed in a customized way at Aoonu Auto to make your journey smooth without any mishap.
Yellow And White Fog Lights For Jeep Wrangler
Compatible with 2007-18 Jeep Wrangler, Grand Cherokee, Dodge, Chrysler, Land Rover and Hummer to name a few, the white and yellow fog lights can work within the temperature range of -40 to 85 degree Celsius. While each LED comes with guaranteed 3000 hours of lifespan, together these offer light as bright as 2000 lumens. The powerful 30W LEDs have color temperature of 6000K and therefore, can be excellent choice for DRLs. Installation takes only about two hours with minor electrical skills and you can be assured of safe travel through fogs, fallen branches and different obstacles.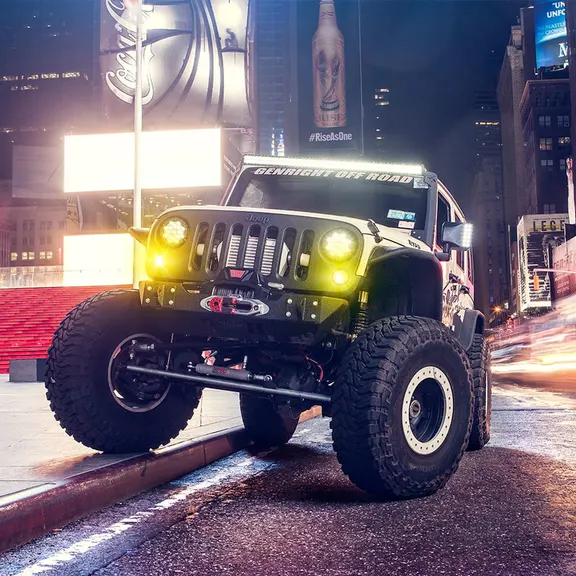 Yellow And White Fog Lights With White Halo Ring
If you can invest a little more than the above variant, check out the white and yellow LED fog lights with the unique halo ring that will help you see through and past the mist, fog, dust, snowfall and raindrops unlike the low beam lights that only reflect what is in front. While improving your vision, these lights with additional halo rings will not only enhance the visibility but also upgrade the look of your car exterior lighting. Six 5W LED bulbs with color temperature ranging between 6500 and 7000K, you will be assured of the brightest light of 2800 Lumens.
Fog Lights With RGB Halo Ring
For more vibrancy and convenience with the car lighting accessories, you can consider the white fog lights with RGB halo ring. Quite popular among the luxury cars from the European counterparts, each light will offer 1400 Lumens luminous flux that is significantly greater than incandescent lights. You can even configure these halo rings in such a way that they lighten up when the fog lights are turned on or when you start the ignition. Just use your mobile app to control the color of the LED halo ring.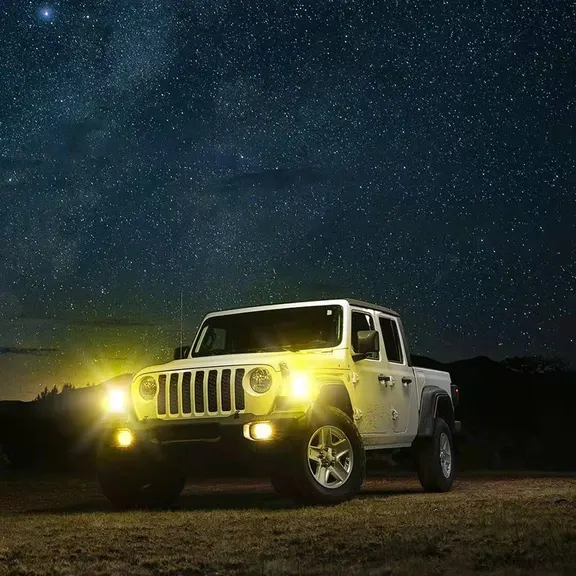 Fog Lights With White Halo Ring
Among car exterior accessories, one of the most affordable choices would be the fog lights with white halo ring. These anti-flicker CREE LEDs are certified waterproof with IP67 rating. These consume 30W power with 12V voltage and offer 200 Lumens bright glow that will serve you for over 30000 hours. For driving safety and curb appeal simultaneously, these distinctive lights in aluminum housing can be customized accordingly.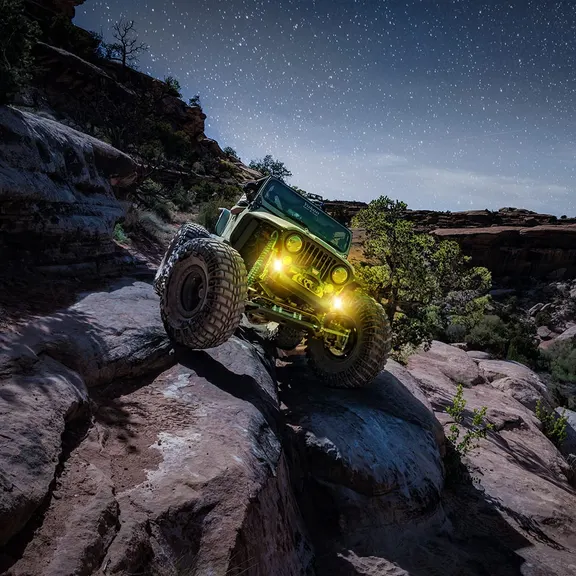 Traversing through rugged terrains like puddles, snow and debris can often result in damage of the car, something that can be avoided by installing fog lights. So, if you are live in an area where it often rains or snows, resulting in overcast or foggy weather, these lights are your options.