While buying a car or setting up its interior, the floor mats are the least of your concern because that is where all the dust and grime carried by your shoes accumulate. Just like a doormat, you feel compelled to invest the least on these mats because cars generally come with a default covering for the floor and regular vacuuming does the work. These mats wear off easily, especially at heavy-traffic areas i.e. where the driver and passenger(s) keep their feet. No more worrying about replacement or shabby mats as Aoonu Auto brings you the LED car floor mats that glow in the dark beneath the feet. Available in pack of two or four i.e. for front and passenger seats, these affordable mats are customizable and offer after-sale warranty.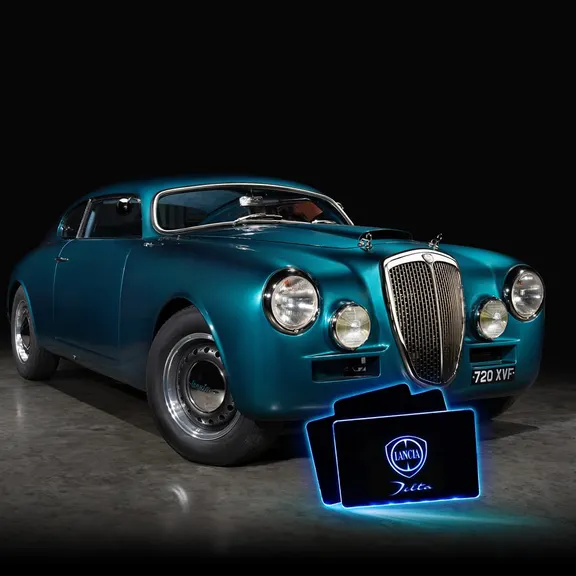 What Makes LED Floor Mats So Stylish And Special?
Along with the floor mats, you will get a remote control and an RF control sound sensor box. Installation is like a piece of cake with the double-sided 3M adhesive tape on the rear side of each mat so that you can securely stick it on the floor below a seat. Plug in to the cigarette lighter interface and you do not have to modify its circuit. Here are its features –
Compatible And Customizable For All
Whether you have a van or an SUV, a truck or a luxury car –these LED mats with power supply of 12V DC are compatible for all types of vehicles. You can easily customize these according to any logo you want or go for the brand-specific mats. These car interior accessories are available in a plethora of branded designs like Alfa Romeo, Bentley, Citroen, Kia, Holden, McLaren and many more.
High-quality Waterproof Material
While you might consider these mats to get dirty from prolonged use or soggy after spillage of any drink, these LED mats have waterproofing IP67 rating that keeps dust and liquid spillage away. Unlike the in-built floor covering or mats, the LED mats have sturdiness guaranteed by stainless steel and a long-lasting feature guaranteed by the Japanese acrylic material holding the LEDs of high brightness.
Different Colors And Color Control Features Available
If you thought it impossible to light up floor mats for a car, check out the eight light modes of LED mats from Aoonu Auto namely red, blue, yellow, green, white, orange, cyan and purple. With the remote control, you can adjust between the eight Monochrome modes or choose three colors and seven colors jump modes, three colors breath modes, seven colors switch-over modes and four modes with music sensor (light changes according to the rhythm of the music played in the car).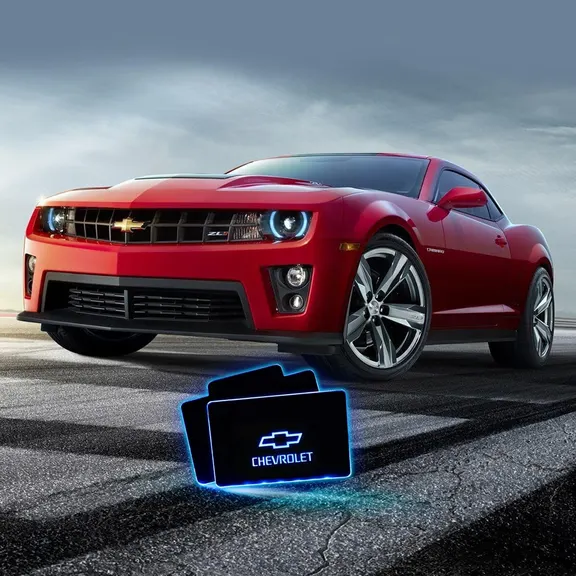 Wear Resistant Soft Lighting
Cheap car lighting accessories often feature glaring and too gaudy color tones that ruin the interior look and vibe. With the LED mats, you can be assured of soft romantic color tones that enhance the vibe. Besides, these mats are wear-and-tear resistant with the protective film on the mat surface.
Each mat logo is done with high-end laser cutting technology for precise carving. The LED chips inside the mats offer a lifespan of 2000 hours and with the remote control, you can adjust brightness, change the solid color and go for voice control or auto changing.