LED foot mats make for a gorgeous accessory which is something more than usual by AoonuAuto, something graceful and unique with safety measures added.
'Foot mats' when you speak this word nothing extraordinary rings up there in your mind, it seems very petty a subject that would hardly evoke any kind of thought or conversation about it. As soon as you add the word 'LED' to it, something better clicks your mind, an image that is classier, more elegant and more modish in appearance. Exactly, this is what AoonuAuto's car interior accessories are about which are not leaving any stone unturned.
Floor mats range of AoonuAuto is something to look forward to, let's see how unique it is that ensures an extraordinary presence in the cars:
A stylish and practical upgrade for our cars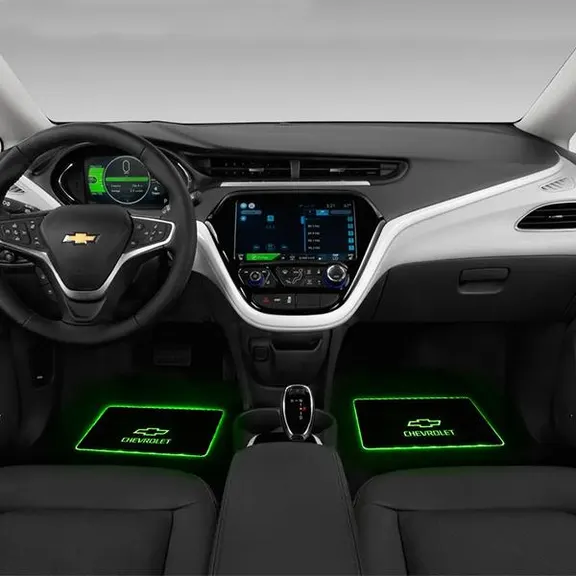 One should invest in an accessory thinking that how practical it would be to use. The assessment of its utility should be done before you procure it. So, when purchasing this lovely set of LED foot mats you get to know that you have made a good trade.
They are wonderful when they glow as soon as they are switched on, the LED lights up to this illuminating logo of the car brand you own. It does not just create a different aura but also a sense of pride the moment it speaks of your car brand.
They can be your most practical choice because they make for the best cushion under your feet giving you great comfort. Also, if you are likely to travel with children often, then shed all the worries about messing up the car floor, as the mats are waterproof and can be cleaned using a cloth.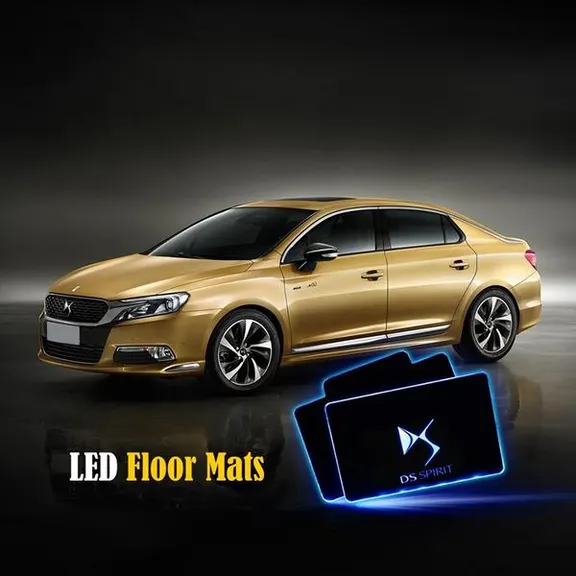 Impressive specifications of LED mats
They are RF remote controlled enabling you to choose the light color- red, green, blue, white, yellow, cyan, purple and orange. Each hue of the car floor mats promises a Hyun-cool atmosphere inside the car that appeals to the senses of the passengers.
The two variants are respectively made of Japanese acrylic and stainless steel that implies different levels of ease and protection. The high-brightness LED adds to the overall appeal of the car that will not fail to fetch you compliments for the choice.
An array of functions making it a unique accessory
The point to be noted is that this accessory works on a cigarette lighter interface which is the simplest to use. The light colors can be accessed via different operative modes like there are 8 monochrome modes,7 color jump modes, 3 breathing modes, etc. These functions have an inimitable elegance that they bring along these LED foot mats and set the right mood for the drive.
You can select the modes according to your taste, especially the music-sensing mode (the lights glow according to the beats) can be fun if you are driving with your friends which would make your car floor shine marvelously as you ride off.
 Hassle-free installation
All the accessories at AoonuAuto come from the best of the sellers and are tailored so carefully that they appear to be the most appropriate custom fit floor mats for your car.
They are the 'plug and play' auxiliaries that don't bite-off hours away from your day if you choose to upgrade it.
Therefore, it can be said that these frills can make your vehicle appear extra-ordinary with their presence as they have a matchless charm and distinguished appeal about them.