The article reflects on the wonderful interior car lights in the form of the LED foot mats which play a significant role in making your car comfortable and glamorous.
How about redefining your car's style yet again? Who doesn't wish to own a glamorous, voguish, equipped and convenient accessory? We all do! Well, the best part would be to invest in something valuable that can make it an asset rather than spending on a duplicate product floating in the market.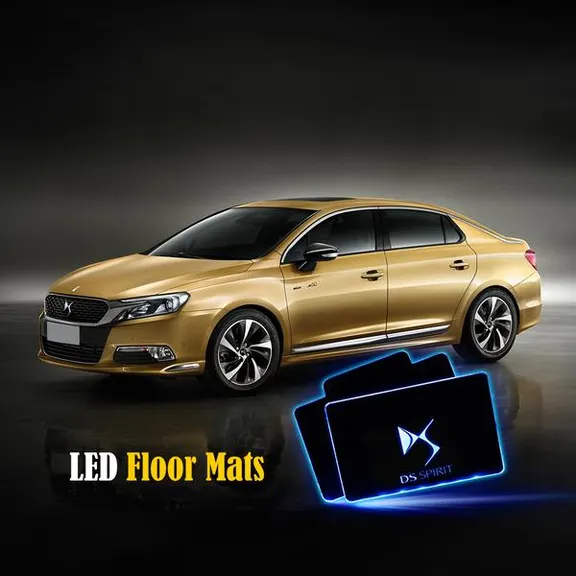 So, to make a wise choice, AoonuAuto will give all the solutions to your car related queries. Well, one such accessory that is a wise and stylish choice these days is the LED interior car lights which make the car look well-engineered and powered with a unique force and impression.
Let's throw some light on the qualities of the foot mat by AoonuAuto to know this glam accessory better:
Gorgeous lighting with striking specifications
Made of Japanese acrylic stainless steel and the high-brightness LEDs these are the RF remote-controlled LED foot mats. Working on 12 of voltage and less than 0.5A current while lighting, these LED mats glow exotically, enhancing the ambiance of the car.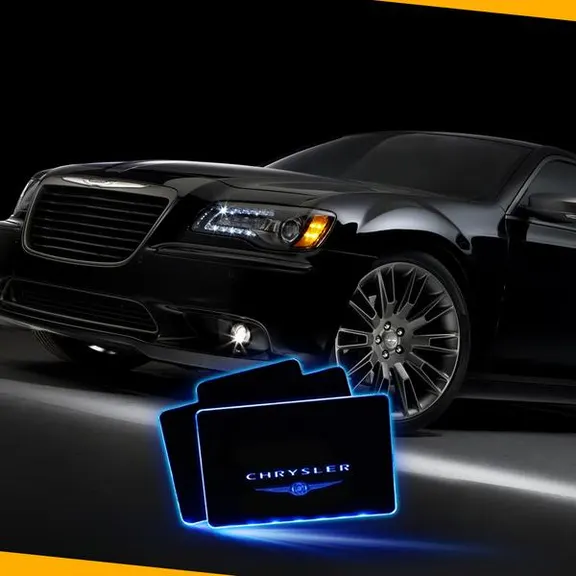 Wonderful lighting and switch to your favorite modes
These gorgeous acrylic LED foot mats can reflect a variety of soothing colors of light turning the car interior chic and classy. There is a remote control in the packaging which is the epicenter of these specific lights which can be set according to the taste and liking of the passengers.
It is a child's play to operate the remote and set the color of the light in different modes like monochrome, jump colors, rhythmic, etc. The soothing and relaxing hues of color can set your mood right for a party ahead or even after a tiring day at the office.
Excellent quality mats for better durability
The quality is so fine that it has a proper stainless steel shield to make it brave all the conditions. So, if you drive with muck-loaded shoes after a happy weekend at a farm, then you can just shed all your worries because your car-mats won't give up.
All you would need is a clean cloth to wipe the mess off. Also, there is a promise that our unique car accessories online store makes; that the mats are anti-slip, waterproof and anti-scratch thus giving you tons of enjoyment without worrying about its durability.
You are guaranteed a trouble-free installation
Most of the people refrain from the car accessories is because of the fear of the time it will consume to get them fixed and servicing later. Well, now you don't have to worry at all because the interior car lights can be easily installed using a 3M double adhesive tape.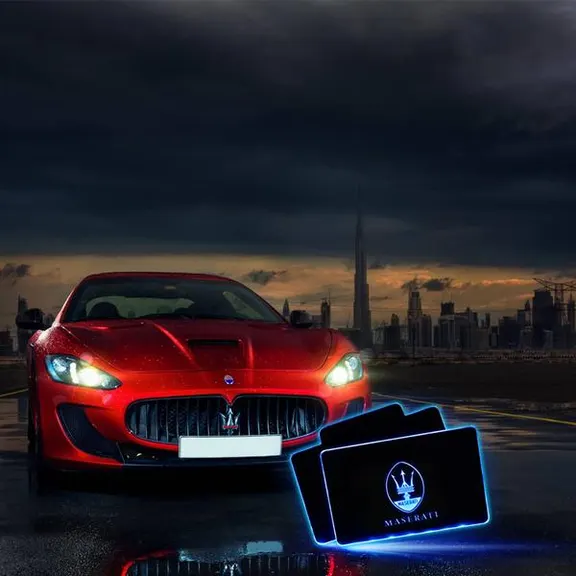 The cigarette lighter connector can be inserted in the power supply to enable the corresponding interface which makes the whole experience worth having.
The shining logo
The brand of your car will be written on those LED floor mats, that shining logo will give a shimmery appearance to your car and will fetch you so many compliments by rendering your car a total customized look.
The LED's interior lighting will prove to be very helpful to render a cheerful, joyous, relaxing and calming experience while you drive off.
These accessories will surely add that glamorous look and accentuate the appearance of your car interior to multiple folds.