Have you ever tripped while getting out of the car in dark parking lot? Did you ever get hurt for not locating the door sill in the dark as you tried to get in? These unfortunate incidents are not uncommon when your car lacks proper interior lighting, especially that on the door sills. Now, door sill lights are not known to car owners and even those who know, consider these as unnecessary accessories that only luxury cars come with. That is not the case as all the LED door sill lights from Aoonuauto are made compatible for different types of vehicles including jeep, cab and vans. Let's have a look at how these lights can be your convenient and low maintenance yet stylish car accessories –
Brand Specific And Multiple Style Options
Whether it is Volkswagen or Buick, Mercedes-Benz or Land Rover, there is brand-specific door sill logo for all the common car models. If you are not up for featuring the brand name or logo, customize it according to your choice. You get to choose the color and the line style of the sills too.
Not Too Thick And Ease of Installation
The light bars are only about 0.4 to 0.5 cm thick, making them almost indiscoverable at a first glance. As one of the most dynamic car exterior accessories, these lights can also be easily installed with AA batteries to power up. Just keep the position where you want to install it, dry and firmly press the double-sided 3M protective adhesive film on the correct position. Now, stick the tiny electromagnetic patch at the bottom of car door and conceal the wires and power box. There is no need to make drills or rewiring to install the lights.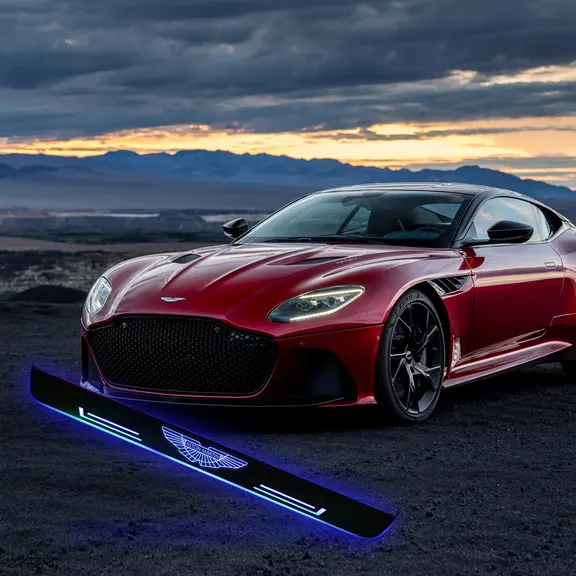 Superior Quality To Last Long
The door sill panels are made of high-quality Japanese Acrylic material that is scratch resistant and corrosion resistant. Therefore, no matter how sharp the heel is or how many abrasive materials it comes in contact with, the lights will never get damaged. Besides, the material is certified with IP67 rating to make it waterproof and dustproof.
Lights Switch Up Automatically
Thanks to the electromagnetic patch on the door sill, the LEDs on the sill automatically gets switched on whenever the door is opened and turns of when you close the door. This will make sure that you do not have to wait for the LED door sill protector lights to glow after while going in and out of the car when the surrounding area is dark and the floor surface is hardly visible. These lights are significantly bright and will highlight a large area in and around the door so that you do not need extra lights to lead the way.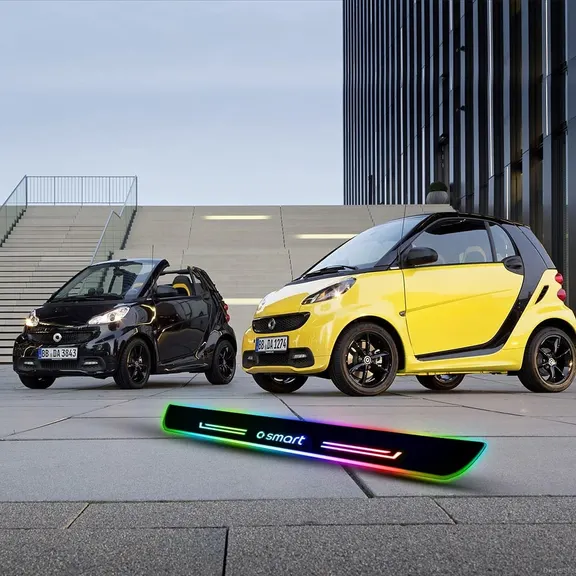 Available in white, red, blue, yellow, rose red, green and colorful variants, the door sill lights come in a set of two or four i.e. you can select lights for the two front doors, two passenger doors and one door each from front and back. These lights do not get dusted, muddy or scratched due to weather and external force while being easy to maintain by dusting regularly.