The cool effect of lighting renders an exquisite car environment which makes the night trips exciting and optimizes safety.
The car door accessories strive to render the most beautiful appearance as they highlight those moments as you enter or exit the car. AoonuAuto's range of lavish accessories makes it shine so brilliantly with this exceptionally impressive and trending auxiliary called led car door sill plate light. These scuff plates are installed on the four thresholds, therefore providing enough lighting as these lights guide one easily on where to step next.
There are some striking features of these lights, let's check them out below: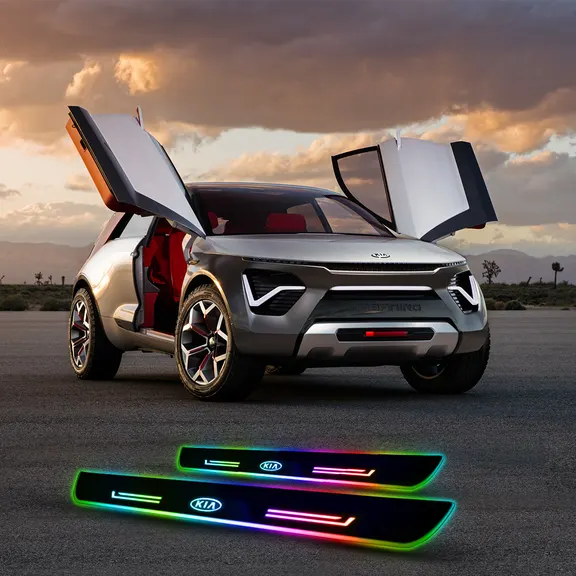 Unparalleled specifications of the door sills
These premium lights are fixed on the front doors and the rear doors, and they work on the minimum voltage of 12 V that doesn't load up the car's original power. These wonderful led door sill lights make sure to draw only 0.5A current as they shine subtly and dimly rendering a Hyun-cool effect in the car. The lights look astonishingly svelte as they are only about 0.5 cm thick, completely mingling in with the whole look of the car.
The premium quality led sill plates are made of tough Japanese Acrylic material which is flexible as well as it is sturdy, proving that this material is perfect to be used in an auxiliary. The chief class of this piece makes it waterproof, anti-corrosion, and scratch-resistant too which is just like a cherry on the cake.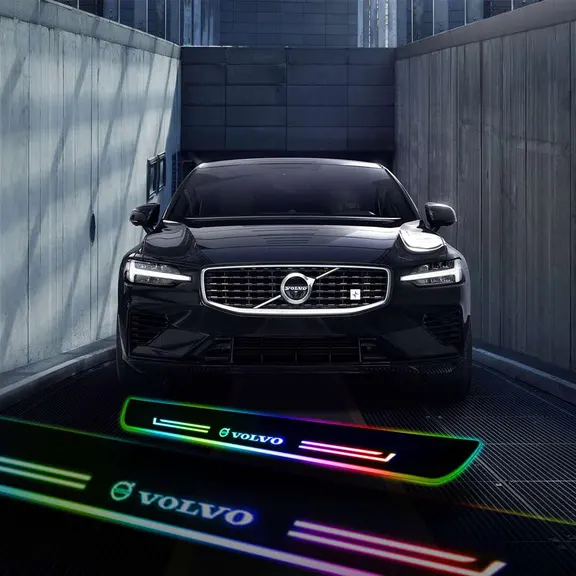 Guaranteed safety during the night drives
You can rest assured that your night drives would be cooler and safer than ever before because these stunning car interior accessories will be illuminating so brightly within the colors like red, yellow, blue, white, green, rose red, and colorful, so you can take whichever color interests you the most. These lights will light up as soon as the car door opens, so will provide the passengers the required amount of light for easy ushering, so no more searching for the phone's flashlights.
Moreover, you as a driver won't have to worry about the door opening to give the safe lighting for your folks who are traveling along. The brightness of the lights is enough to judge where the car is parked and whether it is safe to step out during the dark hours or not. Therefore, this premium light enables you to identify solid ground under your feet so that minor accidents can be evaded from happening.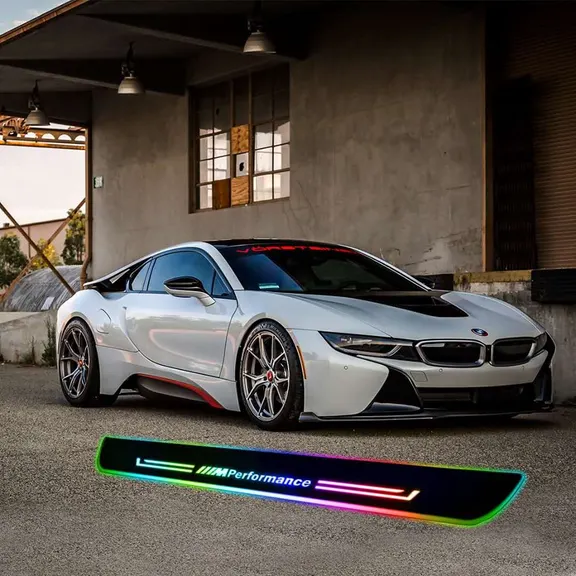 Exclusively made for your dear four-wheels
The best part about AoonuAuto is that they believe in provisioning their consumers in a way that they feel pampered and taken care of. You can decide your logo style, line style and the size of the ancillary depends on what look you wish your car to achieve.
Therefore, these custom illuminated door sills will serve the purpose efficiently.
The team at AoonuAuto can tailor-cut it for your four-wheels so that whenever the lights glow they give a personal touch and sense of belonging. However, the installation of these sill plates depends on your car brand and its model number. There are two ways to fix it, sometimes the older car interior accessories can be simply replaced with these novel LED plates and in some cases, some rewiring needs to be done which is a little tedious.
Why not relish the lighting effect coming from LED sills at the doors and also reap great safety benefits from it? Your car needs some good maintenance and you are just a fixture away.