How would you like to show off your car logo to people every time your car door is opened? Well, Aoonu Auto makes this possible with the door projector lights that are created in a environmentally sustainable way with LED lights so that you do not have to worry about adding harmful gas or chemical into the nature while using these. With in-built LED lights, these projector fixtures highlight the brand name and logo as per your choice while adding a safety feature so that the occupants do not face any accident by tripping or slipping on uneven surface. Also known as ghost shadow, the reflection of the lights are quite big and perfectly lighten up the solid ground, thereby catching the eyes of those near and far.
Door Projectors As Boon To Car Owners
Doesn't it sound exciting to stylize your car with something that is safe and durable? That is the thing with Aoonu Auto's projector lights –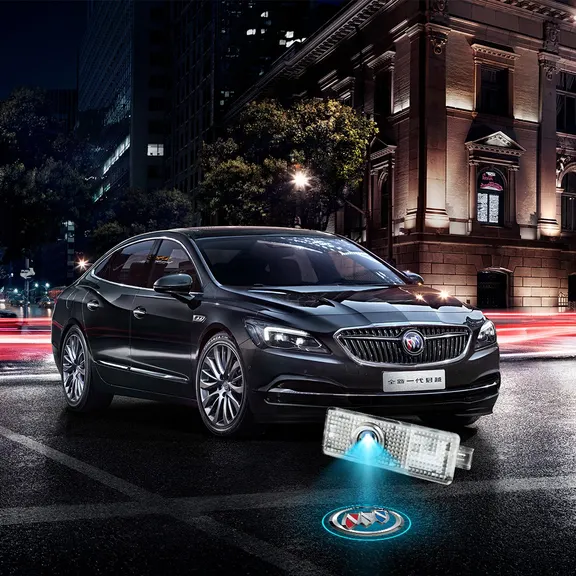 Branded Or Non-Branded –It's Your Choice
If you own a high-end luxury car for example, Audi, BMW, Ferrari, Jaguar or Maserati, you would want to highlight the model as many ways as possible. In the dark when not many people would recognize the model, the door projector will let them know about the car you own in shiny and bright reflection.
In case you are wondering if it is possible to add your preferred logo and brand name instead of the car brand on the custom door projector lights, Aoonu Auto lets you customize with different logo styles so that you can highlight the logo of your favorite football team, movie franchise or a common sign like peace, good luck etc.
However, showing-off is not limited to pricey cars as you get brand-specific projector lights for regular cars, vans, jeeps and other vehicles like Land Rover, Jeep Wrangler, Hyundai, Toyota and so on.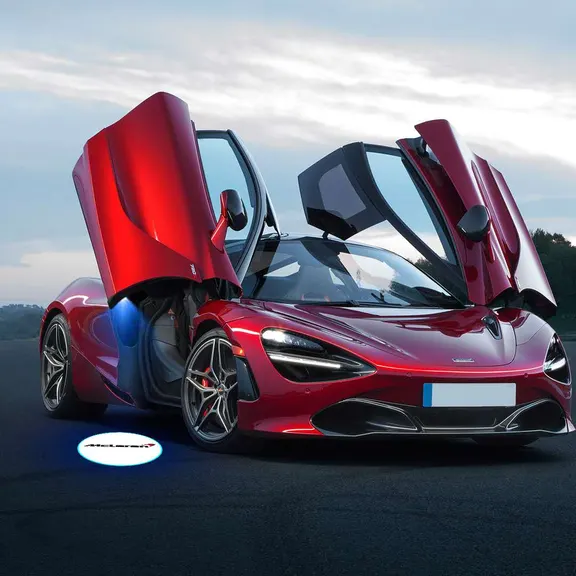 Safety For Both Occupants And Those Near The Car
You can go for the set of two projectors that are to be installed on the front doors or buy another pair for the four doors of the car. The car door logo projector will act as a guiding light while someone gets in or moves out of the car as it creates a large bright projection on the floor highlighting any unevenness or slippery area to avoid accidents.
This is also helpful for those who are approaching your car in darkness because once the door is opened and the projection is created on the ground, anyone will be notified about a car parked ahead and its door being opened, therefore, sideways collisions will be averted.
Different Installation Options According To Car
Made of ABS and aluminum alloy, the waterproof Phillips LEDs can be installed with a drill that is suitable for universal vehicles that do not have existing door light fixture. The LED door logo projector is installed by an expert after dismantling the door.
The special model is suitable for cars with existing door projector fixtures and here the existing lamp is removed and the LED is installed without changing any wiring or drilling holes.
How many cars do you see on the road that project the brand logo when its doors are opened? With the door projectors from Aoonu Auto, you will not only create a style statement but also be assured of leaving zero carbon footprint with the durable lights.