AoonuAuto strives to give an optimal experience to its customers by providing them the most useful range of accessories, and one of them that we shall throw light on is the one luxurious ancillary from its collection called LED door lights. They are the small projectors that are installed on either side door of the cars and give a beautiful ghost shadow when the doors open. This ghost shadow that forms on the ground becomes your USP by marking a luxurious presence creating an aura around your car.
Let's throw some light on this beautiful accessory to learn in what ways this is helpful: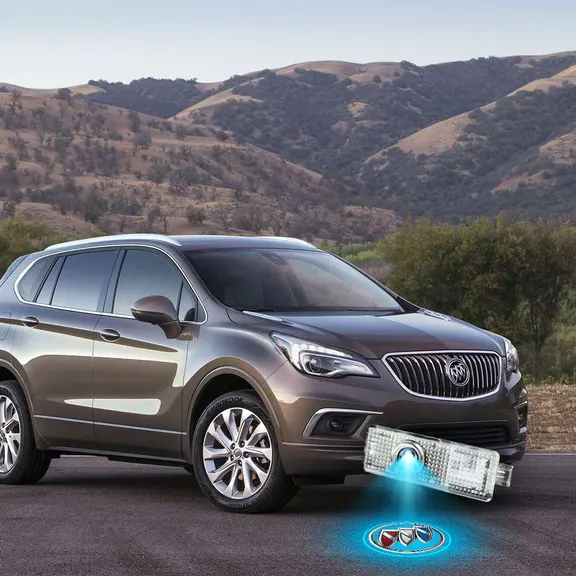 An extraordinary accessory for giving your car a premium look
You are just a click away from owning this gorgeous accessory that will give your car a high-end look. The logo projected on the ground will be a bright ghost shadow formed of your car brand where you have parked. Also, the car accessories by AoonuAuto are so eco-friendly because they don't pass any harmful radiation to the atmosphere, no pollution, there is a uniform light emission, and full-color light comes out.
General-purpose vs. Special purpose door lights'
The special car door lights are the ones best for the car models where there's already an older lamp installed on the doors. So, they can be easily removed using the flat screwdriver, and then the new ones are installed in their place. These lights don't need to be installed from-the- scratch thus, dismantling is not required.
General-purpose door lights are the ones that are suitable for almost all models, but the installation of the same will require a hands-on ability of the person which will require the dismantling of the car doors. So, AoonuAuto's team will be helping out to find out the way these LED lights are to be fixed.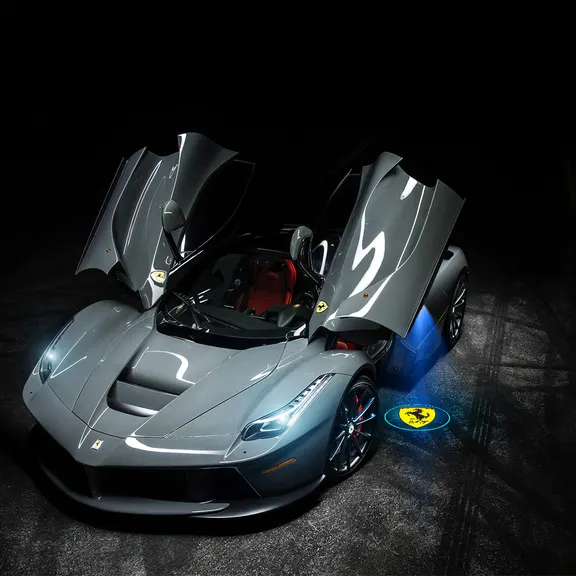 LED lights made of fine material and 100% customizable
These LED lights are made of fine-quality ABS and Aluminum material which makes it a sturdy and dynamic accessory to use. The lamps that are used in this lighting are Philips LED, which is a popular brand across the globe and known for its high-definition.
You can even coordinate with AoonuAuto's team to get a customized logo that you wish to have on the projector, which should be facing towards the solid ground.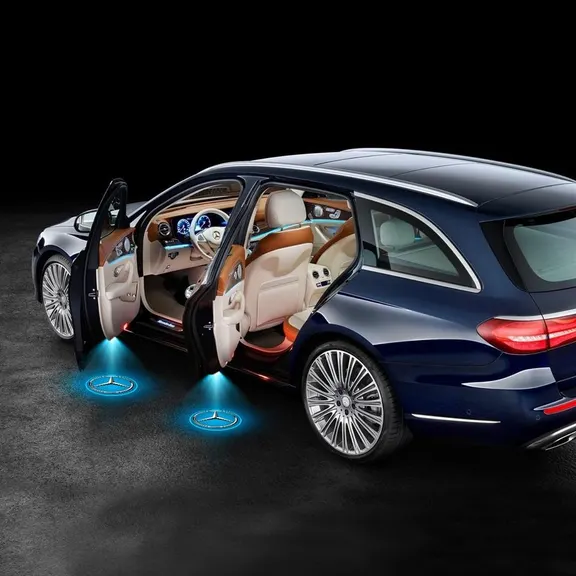 LED lights which guarantee a lot of safety and security while you are on a night journey
During the night drives, doubtlessly, extra safety, and security is required especially when you are travelling with your loved ones. So, having LED Door projector lights installed will be highly useful during your night drives because it will ensure added safety.
While getting out of the car for some rest or stretching while on the drive, you will not have to worry about where you are landing since the ghost shadow lighting will be enough to guide you about what's outside your car's door, a puddle, or a wild bush? So, these lights will enable you to avoid random accidents that can occur.
So, buying this ancillary would ensure that you achieve a plush and magnificent appeal for your car as well as be equipped with an optimal level of security.