A car door projector adds a lot of grace to your vehicle and makes for a wonderful accessory to flaunt and be proud of the brand logo that you own. It is a safety measure and a luxurious ancillary that you can add to your cars for that customized appearance.
The car accessories are usually thought of as showy stuff that comes at a high price. Well, the times have changed and so have the mindsets, the people have now started investing in accessories as they wish to see their hard-earned four wheels to look appealing and charming forever. AoonuAuto has a wide collection of accessories for your every need and gives you many options to choose from. One such popular accessory is an LED door logo projector which is a fresh and novel idea to make you feel proud of your car brand choice and it will be flashing brilliantly to make a difference.
Let's find out the features of a door logo projector by AoonuAuto and how you can mark your strong presence on the roads by being unique and different:
A courteous welcome for you and your loved ones:
This unique accessory will welcome you inside by illuminating so bright and sharp and will project the car brand name in HD quality as you open the car gates.
If you open the gates for your beloved then she will be half-impressed by looking at mere car brand name on the ground and the rest by the amazing drive you two will take on the roads.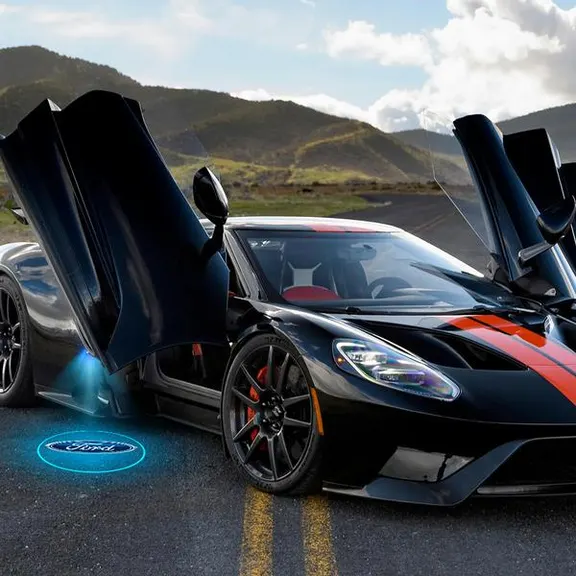 This door logo reflection will be a constant reminder of the choice that you made when you bought this brand. Also, it will fill you with pride every single time you open the gates of your car.
Attractive product with great specifications
It comes with 12 V of voltage and has an output power of 5W; made of ABS and aluminum alloy this door logo projector makes for a stronger accessory than the rest floating in the market. The lamps which are used to make this accessory glow are Philips LED which is a renowned global product.
Low power consumption with easy installation
These lights will not overload the power of our car, being a new type of green light source which emits no radiation, causes no pollution, a lasting and high performing LED.
Moreover, this ancillary is not a general one, therefore it is almost plugged and play where you can DIY and install it without any meddling up with the circuit or the body of the car, therefore making for the best logo projector.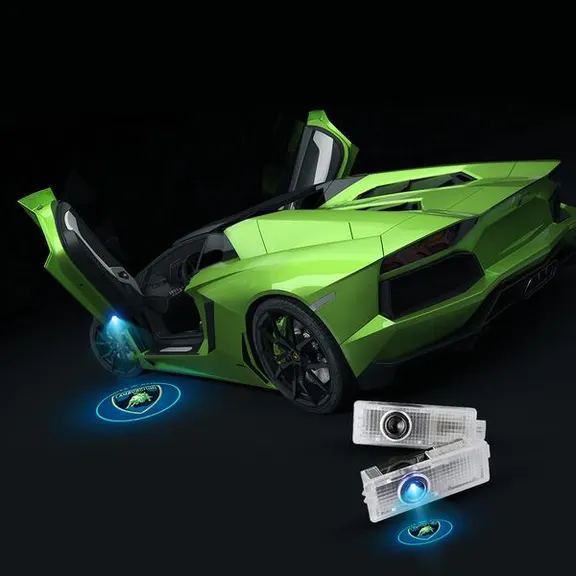 You would only need a flat head screw to nut out the original one and place back this new one into the mold. However, it is important to make sure the projector bulb faces the ground.
This gorgeous accessory is loaded with safety
Not just glitz and glamour but this accessory comes with a lot of added safety for you're and your family especially when you are traveling with kids and elderly.
If you drive at night, you need to be cautious of the pit holes or puddles while getting you in and out safely.
This feature of this accessory will keep you safe and immune to any such accidents which can have adverse repercussions.
They are the most amazing supportive adornments which you can purchase from AoonuAuto's popular car online accessories store, to add that required elegance and difference in your vehicle next time to you on a drive.