Small accessories making the décor of the car better and they create a wonderful guiding-light as well in a stylish way.
Small things matter and they can create a big difference too. Similarly, when it comes to cars, the small things matter again like accessories can give a new definition to the whole vehicle. Even when the cars are luxurious, they seem to still gain a new tangent of charm and appeal when a luxurious auxiliary is added. Out of so many at AoonuAuto, the one which is always the most sizzling and the trendiest ever is the range of car logo door lights.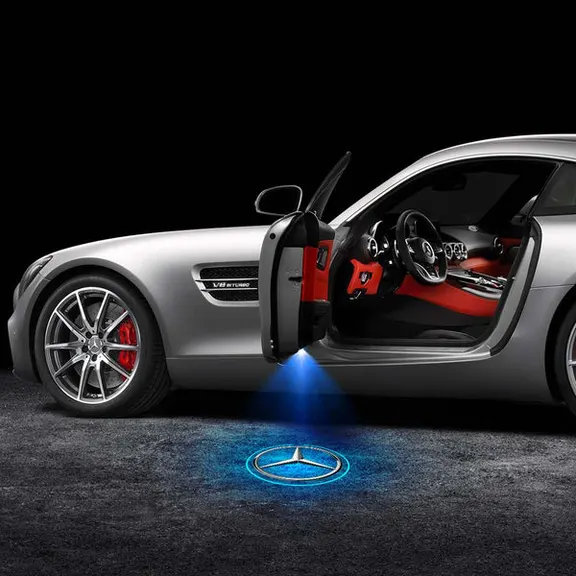 These are the chic and elegant door projector lights that are installed at the bottom side of the car doors, the projection facing the ground, thus, creating a wonderful ghost shadow. Let's explore how it can be your next best modification:
Led door lights for a refined beauty statement of your car
It is quite cliché to go for chrome accessories like taillight covers, headlight covers, or alloy wheels, so there is a need to change that and one can always explore illumination accessories. To buy genuine light ancillaries one can go for LED lights range that is available at AoonuAuto's website, and to be the safest one can first traverse the grand assortment of famous car door light projector.
There are two types of LED door lights- general purpose and special purpose ones. The two are easily done it's just that the former (general purpose door lights kit) would require more time and effort as that would include dismantling the car door for this.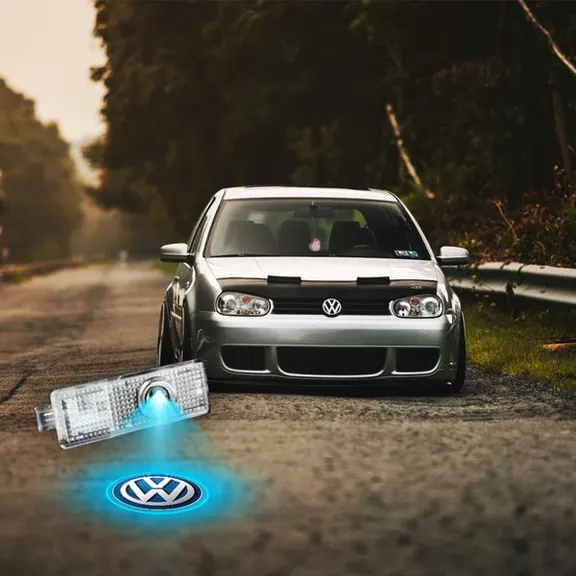 The customized projection with cool specifications
The high brightness LEDs work on 12 V of voltage and have the 5W of wattage, with the Philips LEDs which shine radiantly that they can easily pierce through the darkness. The material with which these ultimate light systems are made of is- ABS and aluminum alloy.
These are the custom door projector lights that will have your car logo engraved on it, which is an authentic and lavish choice than ever. This would add not just allurement but also will be a reminder about the glorious car brand you own. Imagine when the car doors open, all you will get to see on the solid ground is the beautiful ghost shadow paving a crystal clear way for you.
The coolest range of lights with enormous safety
These amazingly designed door projector lights bring added safety to the car especially when you are traveling with kids or elderly. Once the car door is opened, you won't need to leave your seat to go behind and flash the light from your phone to escort people out of the car at a dimly lit place.
So, now shed your anxieties away, and stay relaxed, because when the car door opens, the projection light is bright enough to make out what lies underneath. The person coming in or getting out would know if there is a place land, bush, puddle, or muck, thus eliminating even small chances of accidents.
However, for the installation of special car door lights, it is DIY and can be done by using a simple flat-screwdriver.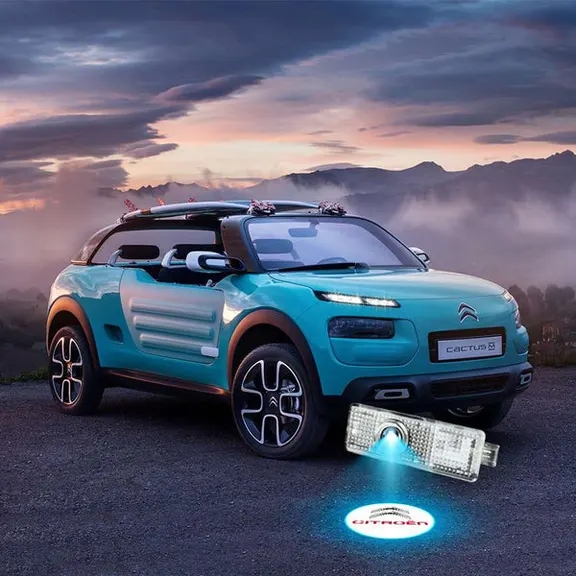 It can be said that this accessory by AoonuAuto is well-thought-of, technologically advanced, balanced, and useful. Though small in size, still they render a considerably noticeable ghost shadow that reflects marvellously on the ground. This small modification would certainly be more impactful, wizardly, and more welcoming than ever. So, buckle up to mark a well-lit big change in your car as soon as it gets this fixture done.