Imagine getting out of the car in a hurry and not finding the door handle at night –irritating, isn't it? Besides, fumbling in search of the window rolling knob or crank handle in low light conditions can put you in an embarrassing position in front of other passengers. When thick dusty wind or unhygienic smoggy air is around or it starts raining or snowing abruptly, all you need is to roll up the windows to stop anything ruining the interior or making you sick. At the same time, the windows need to be rolled down when the car gets too suffocating. One of the best automotive interior accessories, the handle bowl lights of Aoonuauto can save you from these inconveniences and here is how –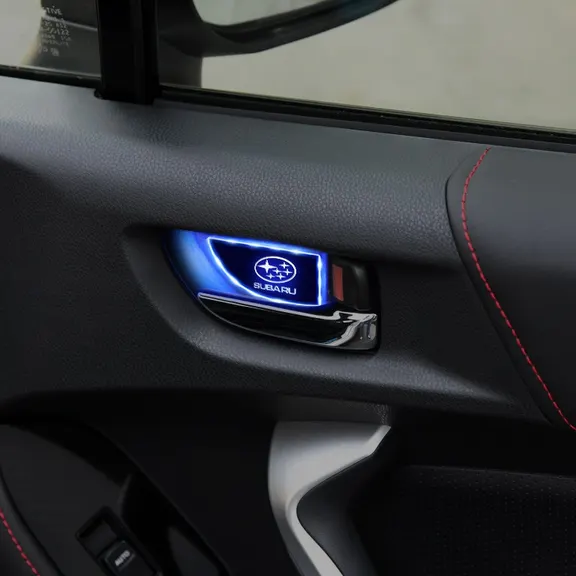 Highly Bright LEDs That Consume Minimal Energy
For the driver and the passenger(s), a dimly lit car interior can be quite a nuisance especially when the handle bowls are almost invisible in darkness. The LEDs for the handle bowl lights glow brightly enough to highlight the door handle, window crank handle or knob, as well as the storage space or hand rest that many cars are equipped with.
Without emitting any harmful radiation, chemical, fume or gas, these eco-friendly lights will run at a voltage of 12V and you can be relieved of no cost hike in the bill for these energy-efficient options. The light beads also have good conductivity to ensure fast heat dissipation and no overheating issue will ever occur henceforth.
Premium Quality Material Offering Durability
The handle bowl lights have sturdy housing made of Japanese acrylic and therefore, the light fixtures will be free from any scratch, wear and tear. While having high transmittance features, the LED chips are also waterproof, thanks to waterproof rating of IP65. The LED door handle lights are durable while their hermetic design keeps the chips protected and fully sealed.
Even if dust, dirt, rain or snowflakes enter the bowl from outside before you roll up the windows, the lamps filled with glue will make sure that the interior is safe from external elements and the chips are not damaged.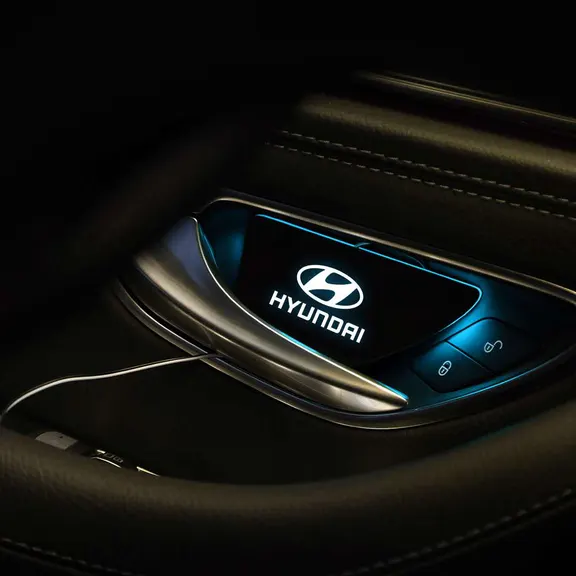 Get Whatever You Want To Carve On The Light Plates
From Honda to Land Rover, Nissan to Mitsubishi, Porsche to Buick and about 99% car logos and brand names are carved precisely on the plate so that when you reach out to the door handle bowls, the car brand flashes brightly. The flame-retardant plate offering auxiliary glow can also bear your chosen logo, text, symbol, logo or picture as you can customize the plates as per the size of bowl. As the best interior car accessories 2021, these lights also lets you choose the colors from red, blue, green, multicolor and white variants so that you can match the interior color scheme or create some contrast.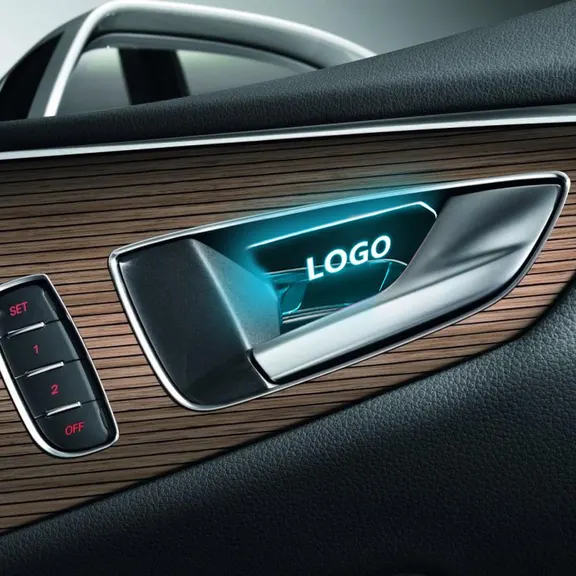 Install The Light Plates Without Damaging The Door Handle
The non-destructive pin-in installation of the lights does not have any risk of breaking the wire as all you need to do is connect the white wire to positive charge and the black one to negative. In case the LED Door handle bowls are not designed for any light, a simple drill can help you in installation.
Each LED chip has lifespan of over 2000 hours and the plate has strong adhesive to stick on the handle bowl. There will not be any residual glue if you want to replace the existing light and once installed they will not fall off.