The LED cupholders by AoonuAuto are the auxiliaries you shouldn't miss bagging soon for your cars and homes, as they are multi-purpose and adds that relaxing vibe around you. Now having your cup of coffee as you drive will be easy and super-fun with this wonderful piece.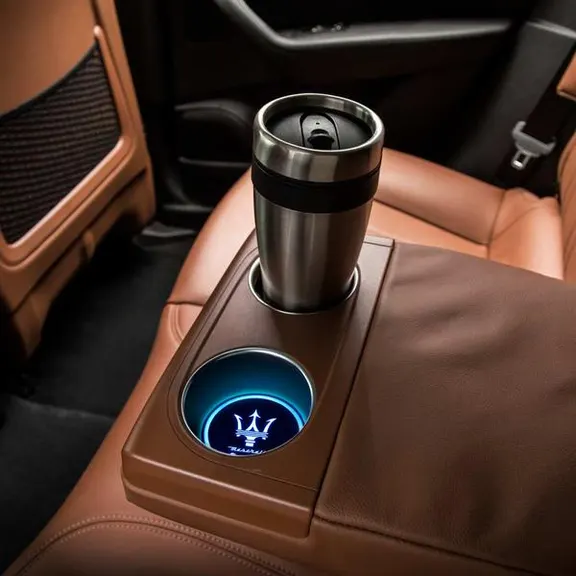 Who likes black and white in the age of pulsating colors like flashing pastels, jazzy hues, and surreal neon? Well, such is the ambition of AoonuAuto too, to fill out your lives with vibrant colors and textures by providing you a range of cool accessories by AoonuAuto. Cup coasters range at the online store makes for the best choice for car interior accessories you would like to own for your Honda, Chevrolet, Mercedes, Jaguar, Jeep, Suzuki, etc. Yes, the assortment of beautiful cup coasters, possess certain special features which make them the most desirable range of accessories. Let's check them out:
Specifications to chase
The gorgeous holders are made of ABS which is tough and strong enough to fit the cups comfortably on it. The LED's glow amazingly as soon as they are plugged in. The shining logo on it recreates the magic of the brand giving you're the same butterflies it gave you at the time of buying your automotive. All the specifications of this product by AoonuAuto maintain high-end quality as the super-bright LED renders quite a soothing effect inside the car.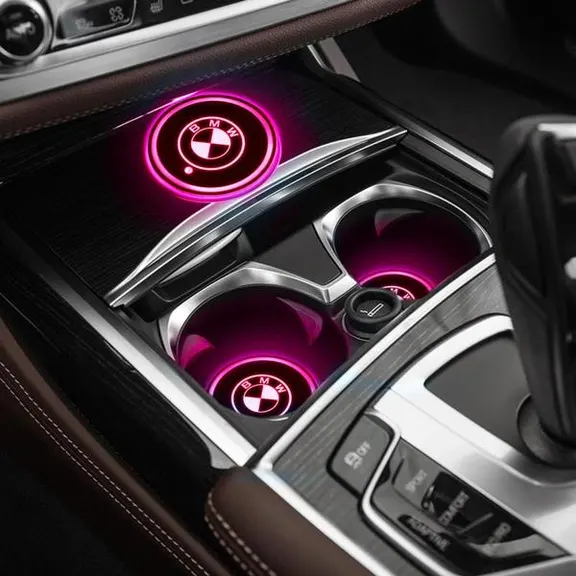 The colorful and brilliant lighting
The LED colors which make the led car cup holder shine supremely are red, green, blue, white, yellow, cyan and purple. All the colors are subtle and rejuvenating thus adding a calm vibe around you.
The best part is these lights are so magical that once you come from your cubicle after a tiring day and sit inside for a few seconds, the light effects will rejuvenate you and will help release all the stress as they will create a better environment to breathe in.
The lights are gleaming and available in various modes that can be selected using the power button at the back, so you could switch from monochrome, gradient or breathe mode anytime you wish.
Ensuring that undisturbed sip from your cup as you drive
The vibrant looking cup holders are a delight to sip from as they have a good finish and grip that they can hold your drinks safely in them. You can now pour a cold or hot coffee in it and drive on without any fear because the material is IP67 waterproof. If it's hot, the good news is it is high-temperature resistance too.
Handy and easy to carry and charge anytime
The car logo coaster is customized with a lot of intricate detailing which gives it an authentic appearance, thus enhancing the appeal on the inside of your car. These coasters are sensor-enabled, so work on light sensing and vibration sensing.
You can use your simple android phone USB charging cable to charge this one, and it takes two hours to charge and then it runs unstoppably for the next fifteen days. So, your long drives are now taken good care of by this auxiliary from AoonuAuto with its 220mAh battery.
These LED cup holders are just 'plug and play', so very easy to install and such handy products that can add a different appeal to your dining or living area. You can use these decorative coasters that can add the right amount of magnificence.