LED coaster by AoonuAuto is a pleasant looking ancillary which brightens up the interior of your car, adding an unusual charm and sophistication. Also, lets you drive stress-free over accidental spilling of liquid because their material is of supreme quality.
It's often hard to find a suitable cup holder that would be a perfect piece for your car, which not just fits well but is convenient to use in every small way. The holder that is made of a premium quality material to keep the stains off as well as a scratch-resistant surface that stays durable too. Often it is seen that cup holders have a bad shape and merely become a pen or charger stands in the cars. Well, accessories are AoonuAuto aren't cheap thrills but a wise wonderful service to its customers.
So, AoonuAuto strived to create the most attractive and advantageous accessory termed as an led car cup holder, which can be the most graceful and organically blending fixture for your four-wheels. Thus, AoonuAuto facilitates its customers to make space much used in their car where they can enjoy their favorite drink while driving.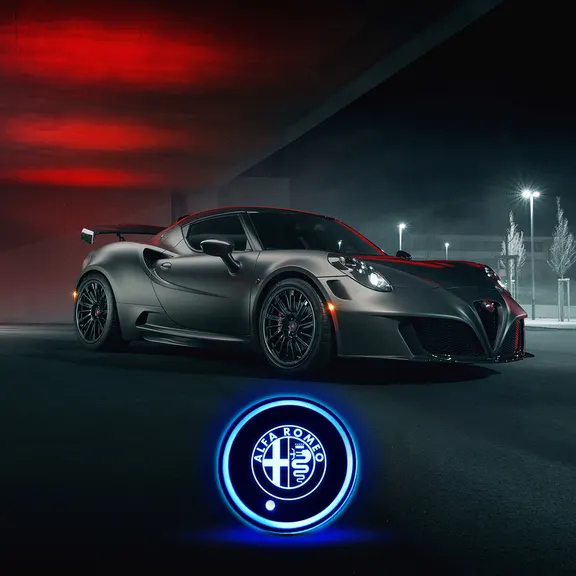 The striking features of this product shall be explored further to know how it can be one of the most lavish additions to your car's interior:
Sip in ecstasy while driving and have a stain-free experience
You won't have to wait to reach back home to drink the most rejuvenating cup of coffee. You can simply do that right at the moment you sit inside your car after a long day of office. So, experience such ease with the wonderfully modish and shimmering car logo coaster that can be the most convenient place to keep your cup on.
Unlike, the ugly fit of the shoddy coaster accessories floating around in the market, this one is unprecedented and serviceable, which gives you the liberty to trust this base. This will give your mug a perfect fit and a material that will not get stained. They are made of authentic and premium ABS material which makes this greatly robust and consistent to use.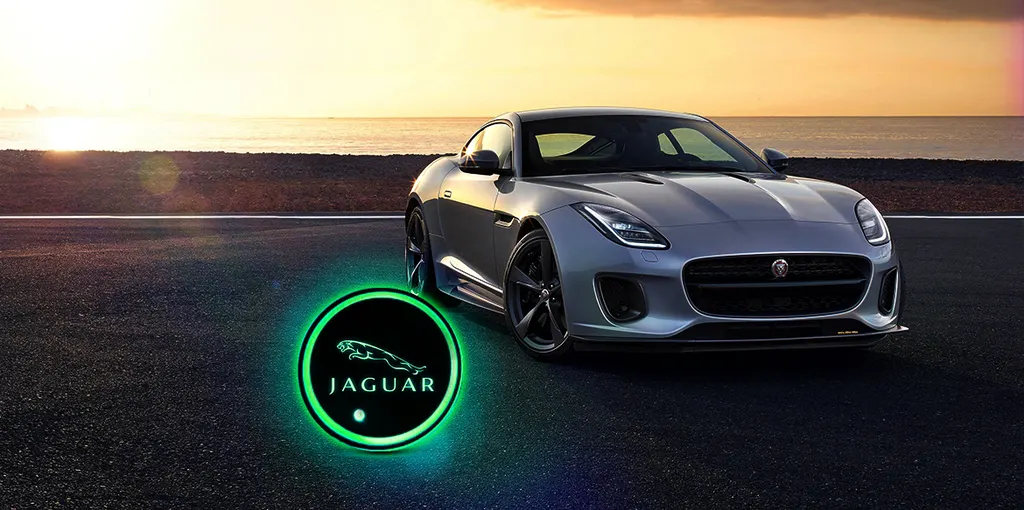 The cup holders which glow in unique modes rendering high performance
You can rapidly switch to 17 dissimilar views in your car when the marvelous coasters are plugged in. The illuminating colors in which they shine are- White, red, blue, green, yellow, purple, and ice-blue. All the hues are calming and Hyun-cool thus maintaining elegance and grace in the car thus making you rejuvenate with every sip of your favorite splashy drink.
These modes can be fun to toss with especially when you are on a night drive with friends or family. You might even like to groove a bit to the soft music while sipping on hot coffee, which will rest amazingly on heat resistant cup coasters.
The merchandise has a 220 mAh battery that runs for an extensively long duration. All it needs is two hours of charging and then it is unmatchable as it shines for 15 days in a row. This is a handy gizmo that is manageable and easy to carry in and out, it can be charged using the USB cable that's included in the package.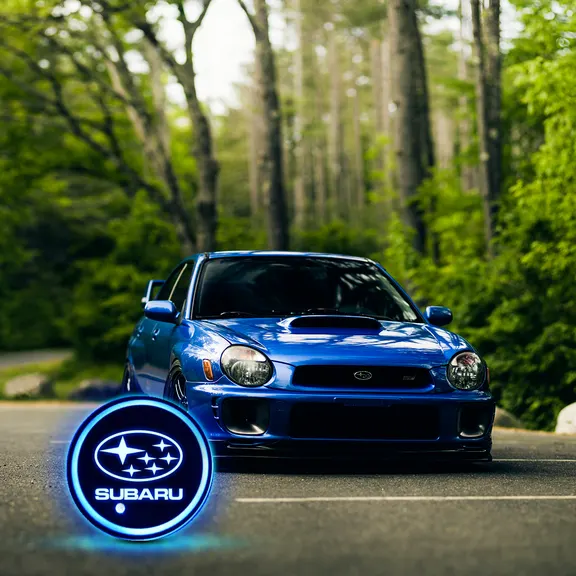 This cool accessory will not run out, in case you happen to drop liquid on it, the IP 67 waterproof quality makes it everlasting. Rest assured that these striking features help you stay in vogue and free from troubles of stains and mess because you can easily clean it in case of any drops without damaging the auxiliary.