The LED cup holders by AoonuAuto are technologically advanced cup holders which make the car interior look great, the appearance is highlighted with its soothing presence in the car.
Who doesn't want a soothing ambiance around, a relaxing aura to breathe in and a rejuvenating drive! Well, all this is just a snap away from you when AoonuAuto is here with its lavish accessories range that can set your mood right every time. This time let's throw some light on the LED car cup holder by Aoonuauto which has a special appearance, unlike any other car coaster you come across. This accessory will set the right ambiance for you on your next drive with your beloved.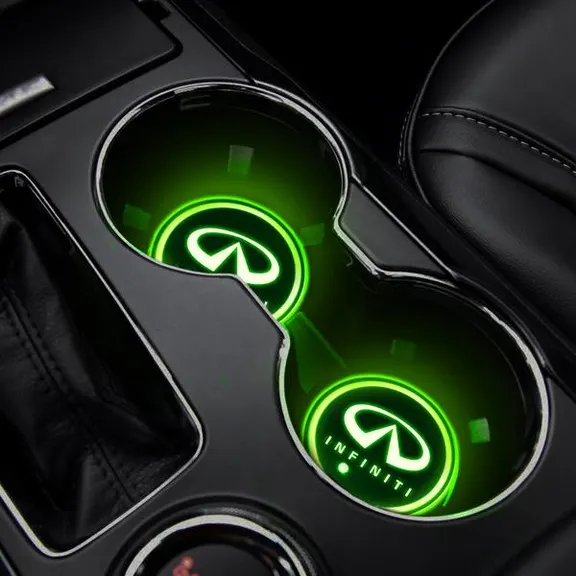 Let's find out the features which set these accessories apart by adding extra glamour to your car:
They come with wonderful specifications
These cool accessories are made of ABS and shine out in seven unique and vibrant colors like Red, Blue, White, Yellow, Cyan, and Purple. These accessories will light up soon as you place a cup on them as they have a light sensor and vibration sensor enabled.
Therefore, it is time to break the monotony of the drive enjoying a cup of hot coffee while you drive back home without waiting to reach back home to earn that hot cuppa.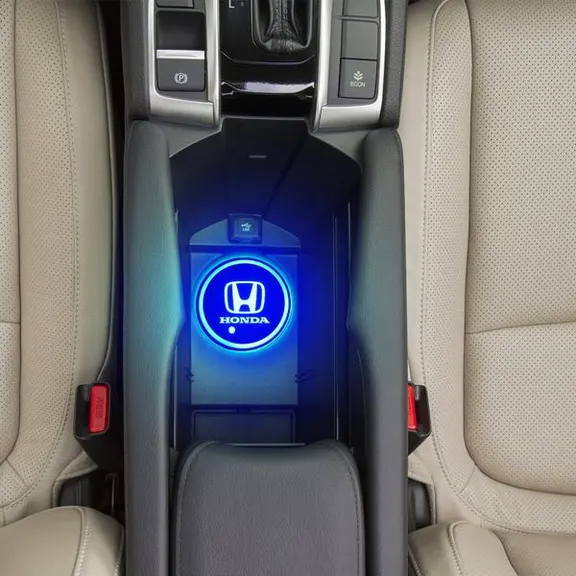 Powered with incredible technology
The cup coasters by AoonuAuto have a smart chip that is smart enough to protect the device from overcharging thus shielding it from any technological loopholes which are present in ordinary products you will find easily floating around in the market.
The 3.7 V 2200mAh battery, only requires to be charged for two hours and these wonderful LED cup holders lights go unstoppable for the next 15 days and works efficiently to light up the device for creating rocking ambiance.
The best part is that this advanced device can only be charged using a simple android port wire with a micro USB, therefore, you just plug it like a mobile device and you are good to go.
Enhance the look of the brand with easy installation
AoonuAuto customizes your car cup holders with your car brand name on it and thus light it up beautifully, making you aware of the choice that you have made.
This reminder of your car brand looks ecstatic when you travel with your friends and family, as this brand name will shine like a diamond, brightening up the whole dash area in a subtle manner. So, these are completely accessible at the car accessories online store of AoonuAuto.
This gorgeous accessory is no hassle to you when it comes to the installation part. It is a complete 'DIY' where you just buy it and place it for that well-placed look.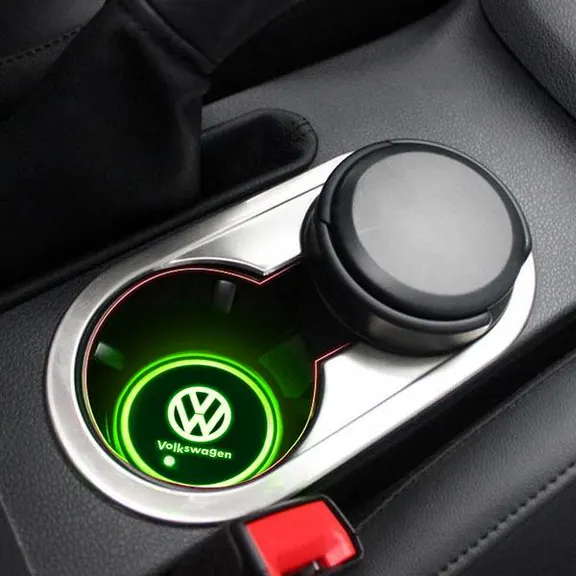 Sturdy, quality product with waterproof technology
While designing and engineering this product AoonuAuto has given all the precautionary measures to make this product anti-scratch and anti-liquid and high-temperature resistant.
Therefore, even if you happen to spill some drink on it, all you would need to do it simply wipe it off with a clean and dry cloth, without worrying about its results.
The material that these LED cup holders are made of is so fine, that it has a firm grip of the cup placed on it and it also facilitates immunity to water and heat.
Therefore, these many salient features about these accessories will make your car interior glamorous.