Why not try something new and be innovative by exploring the accessories collection at AoonuAuto. Throwing light on how the gorgeous and brilliantly illumined LED cup holder range is crafted for your car brand, useful and best while traveling.
A slight alteration from the monotone can bring a lot of excitement and the required break from the mundane life. A small change in the looks can do wonders for your personality, like a newly done haircut. Similarly, AoonuAuto has many cool ideas and a myriad variety of car interior accessories which should be explored for an upgrade.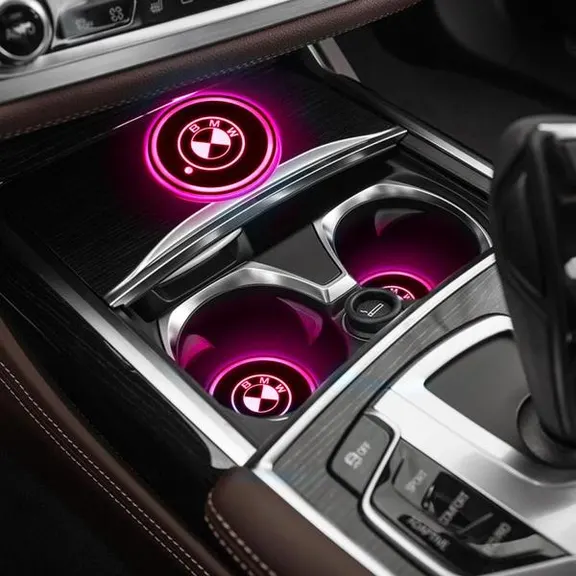 One such hot and happening auxiliary is an LED cup holder, a unique ancillary that can enhance your car's appearance to many folds. Let's find out its salient features to learn more about them:
Ultra-chic cup holders for that grand ambience in your car
These beautiful and dazzling coasters are a deal to place your hand at if you wish to feel the extravagance in your car. A small, yet grand and a sober yet so voguish accessory can cast a spell on the onlookers as they strive to give a tailored look having your car's brand name on it.
At the back of the accessory lies a power button that can be long pressed to select various modes like breathe mode, gradient mode, and single color stable mode. So, one can say the accessory can be the highlight in your car décor, that's 'plug and play' where no installation is required.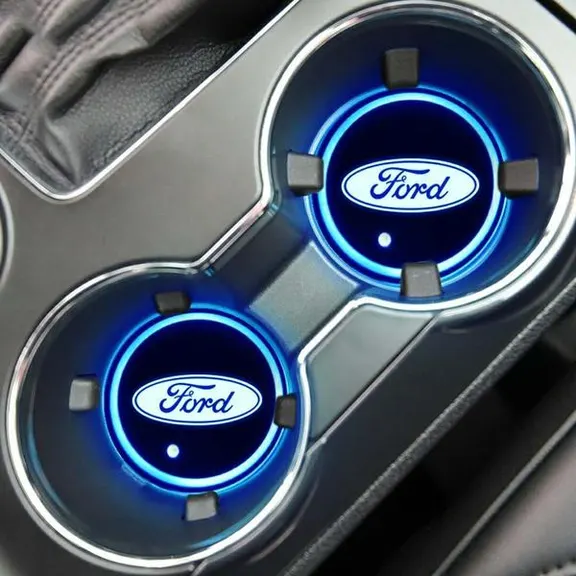 Savor your favorite drink while on the go
After spending a hectic day at the office, the only wish is to rush back home and grab your favorite drink to rejuvenate yourself. It gets practically impossible to rely on the default cup stand in the car which is tricky when you take turns.
Therefore, AoonuAuto decided to leap and brought one of the most convenient ways of having your favorite drink while you drive. The cup holder coaster is an accessory worth a buy that won't let you crave till home in case you wish to take a sip. The coasters are slip-resistant, anti-scratch, waterproof, high-temperature resistant, and IP67 waterproof.
Made of high-quality material and advanced technological features
These luxurious coasters are made of ABS material and are available in light colors as – Red, Green, Blue, White, Yellow, Cyan, and Purple. The light colors are the sober, fascinating, and scintillating hues that look so appealing to watch. They brink the monotonous interior boom back with life and add a new spirit to the whole décor.
This auxiliary has inbuilt light and vibration sensor which makes it light up when something is placed on it, therefore making the LED glow illuminatingly circumscribing the glass /cup. Also, the shining logo of your car brand will add a new tangent of radiance to it.
The product only has to be charged for 2 hours using a regular USB cable that you use for your android phone and also one comes with the package (so no worries to carry an extra auxiliary for this purpose). Once the Led cup coaster is charged it works non-stop for about a fortnight that makes your long trips trouble-free and easy.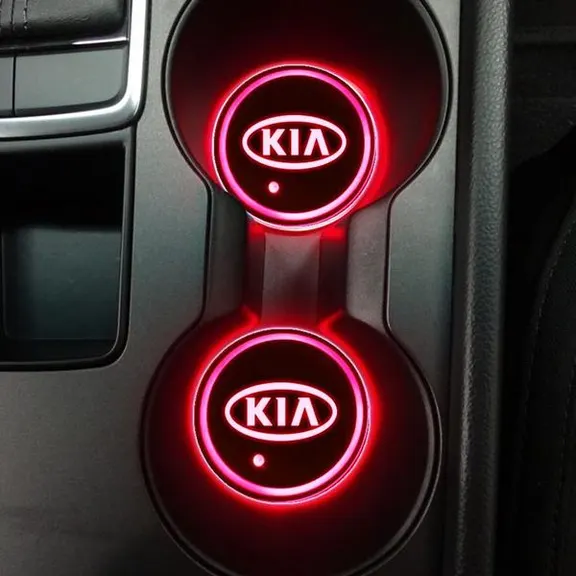 The coasters light up so elegantly creating a Hyun cool effect, rendering dim lighting and an exotic atmosphere too. This is the physical value of this item, along with the fact that these coasters are a hit for all drink lovers who like to sip while driving. It's the time to invest in this magnificent accessory to make your interior look youthful and come alive.