LED lights in Bat-shape are the ones that stand for the people who like to live on the edge. It is for those who wish to flaunt their adventurous side. It is vital to keep your car maintained, so what can be better than exploring a range of car accessories. It is a misconception that car accessories serve the only purpose of making your car look fancy! It is partially true, as most car accessories these days are designed to cater to the safety and comfort of the people sitting in for a drive. If your car works perfectly but lacks the required appeal, then it is the best time to discover a cool assortment of accessories from AoonuAuto's online store to revamp your dear four-wheels.
Some cool LED lighting in your car can do wonders to the overall charm of the car and will prove to be highly impressive as soon as someone notices LEDs are HD bulbs which have a unique illumination. Let's further throw some light on the LED bat lights and how this accessory is a hot new trending accessory and how it adds a new tangent of beauty to your ride: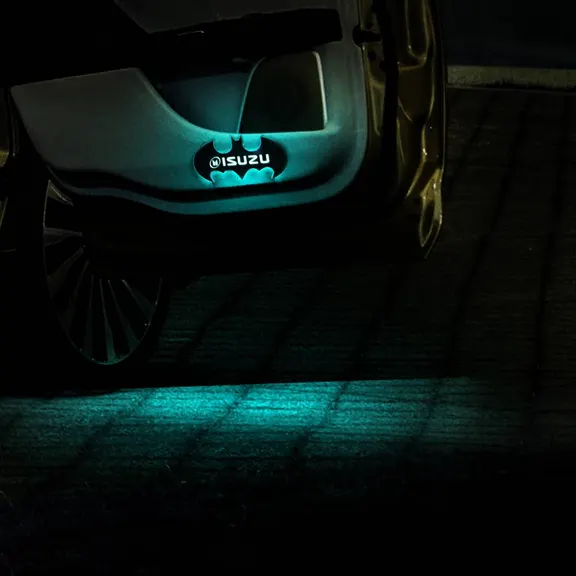 Coolest specification of this gleaming accessory
This cool accessory comes in pairs, to assemble on both rear and front doors of the cars. These accessories work on 12V of voltage and don't load on the original power. The material of the LED bat lights is Japanese Acrylic that's known for its high quality, dynamic looks, and its sturdiness. These lights are available for almost all major brands, and also three options of designs are available to choose from so that the customers get a customized installation of their favorite auxiliary.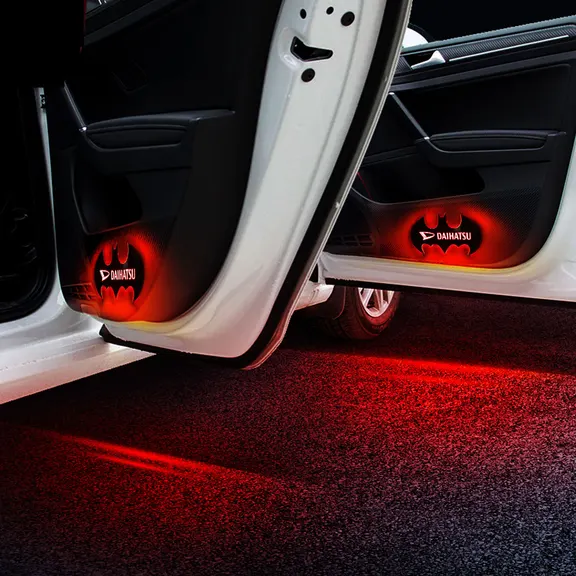 Wonderful lighting and cool idea to adorn your four-wheels
The scintillating seven colors in which these lights are available are Red, Yellow, Blue, White, Green, and Rose-red. All the incredible colors look gorgeous, bright yet have an undertone that doesn't shine in the eyes of the beholder. These lights glow wonderfully when the car door is opened, and the solid ground is brightened matchlessly.
Adding safety to your night drives
These special lights look fabulous when they light up, but the question is are these illuminating meant for beautification or more? The answer is safety! Yes, these marvellous lights by AoonuAuto serve two purposes- they not only make the interior and exterior of your car look glazing but also bring enormous safety too. Especially when you are traveling at night, this is so helpful because you can easily find out the spot to get down or get in. You will be available to easily avoid small accidents like splashing into a puddle or being hit by unwanted wild bushes in lesser visibility.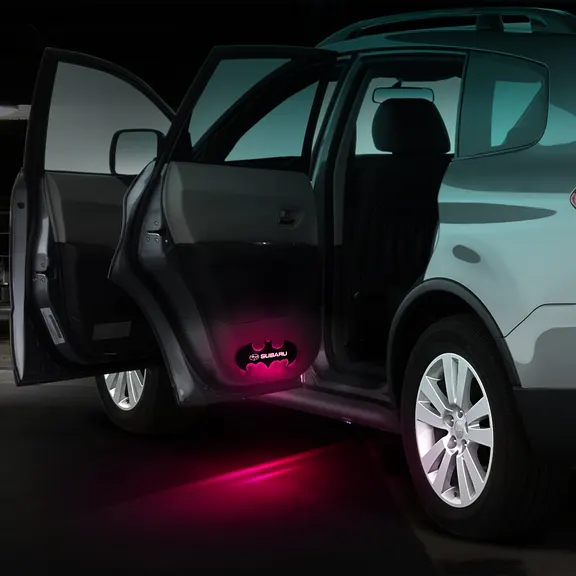 All these outstanding features make these lights highly adaptive and significant, also because they are not tough to install. The team at AoonuAuto is also ever-ready to assist you with the installation process of led door lights apart from the installation guide that comes with the package. Therefore, installing these lights will be a cool step towards revamping your car that will bring an altogether a freshness and a new appeal to the car.