There are many ways to enrich your car's interior, you could put in some unusual aromatic perfumes or install deluxe seat-covers and floor mats too. But, to finally choose something unique in taste and décor is when you consider installing atmospheric LED lighting also known as car accent lighting. These lights accentuate the whole appearance of the car and take it to another level of charm and a distinct charisma about it. You might be an avid traveller or an occasional one, you might be an office goer or a stay-at-home person, you can't take a break from driving, and whenever you do you can make the car ambience special and outstanding.
The matter of concern with such lavish-looking accessories is that 'Are they affordable?", "Are they an asset or a liability?", and 'Are they going to suit my car?". Well, to answer all these questions come here the types of accent lighting accessories present at AoonuAuto: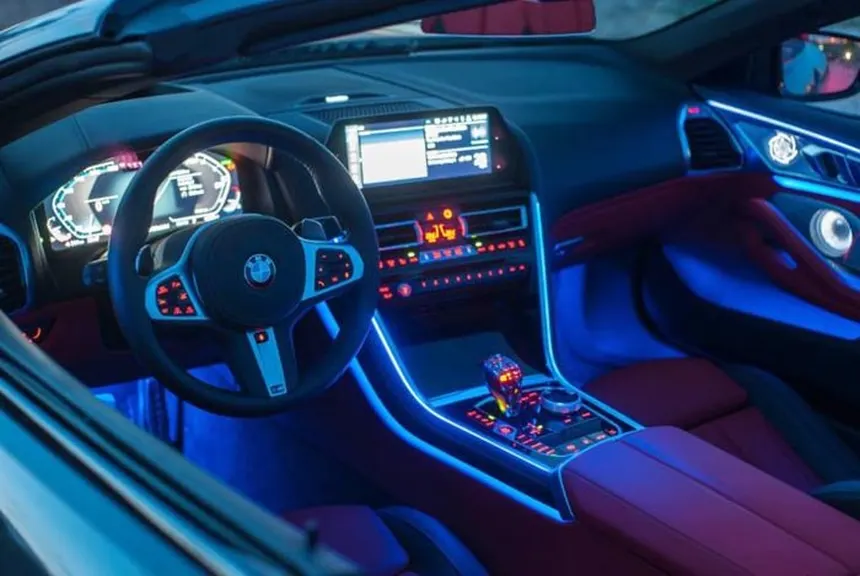 48 LED interior lighting to render a beautiful look in the inside of the car
This cost-effective accessory comes under $50 and will suffice your spirits that crave to bite ecstasy mixed with royalty, nobility, and luxurious appeal. This auxiliary comes as 22cm in length having 12 LEDs per strip. These accessories should be the best for the medium-sized cars and would light up the ambience of the car subtly and won't disturb the line of sight of the driver. These lights are fruitful, and come shining in seven gorgeous shades which when clubbed with music sensing mode can turn your car into a disco on wheels.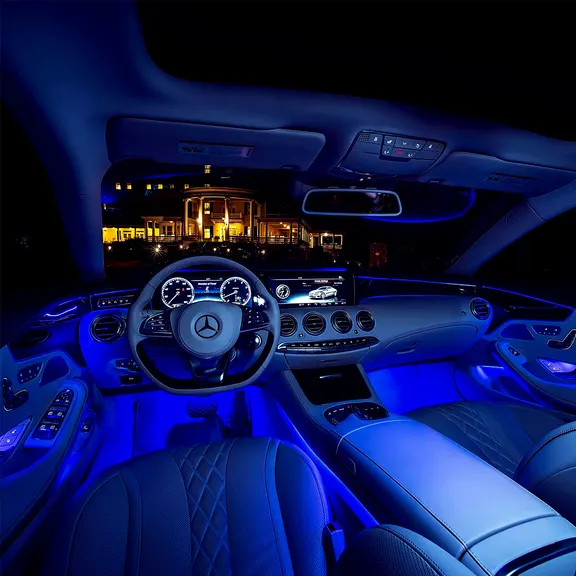 Remote-controlled Atmosphere lighting Led kit
This ancillary by AoonuAuto comes for as easy and affordable a price as $42, these lights are available in three sizes (so you have the liberty to choose as per the requirement of your car), and they have 2 types of the plug connectors that one can choose from. The cigarette lighter interface makes the led accent lights for cars very easy to be accessed by even the kids around in the car. The crafty, abstemious, and splendidly lit mood wouldn't make the itinerary boring and will be worthy of the price that you pay for it.
Starlight atmosphere lighting for the floor
Imagine how grandeur if your car will speak volumes when you adorn it with the starry floor? You can certainly own a paradise of your own and flaunt it on your next date night. If you had already been waiting for long to pop the ultimate question, then this is the night where you put your best foot forward and propose them in heavens.
You can scroll through AoonuAuto's website, to explore the color combinations which you can choose for your car to embellish your car preciously with your loved one. The interface of this particular car accent lighting ancillary is a USB interface and this amazing accessory is so pocket-friendly which you can install under $60. This marvelous and scintillatingly glowing accessory can be accessed using the remote control that comes with this economical pack of lights.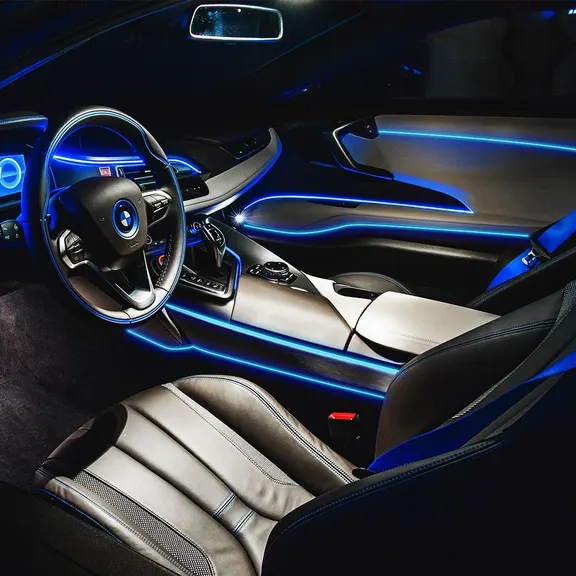 All the lights are waterproof lights that are certainly water-resistant and they have a long-running life, so coming as a durable option that you put your hands on instead of a product that runs for some days and fuses out. Therefore, AoonuAuto idealizes itself in terms of quality and prime functionality of its accessories which are not just gorgeous and fancy but cost-effective too.