LED accent lighting brings Hyun-cool effects to your cars and makes them all shiny and beautiful. This accessory doesn't have piercing lighting but only a cool and subtle light. Thus, adding heaps of elegance and vogue to your vehicle.
As the name says 'Accent lighting' this is meant to accentuate the lights inside the car to another level. This type of lighting is meant to break the monotony of the space. When the vehicle is brand new, people love the very feel of it but as each day passes, it loses its novelty and becomes a routine. So, upgrading the vehicle accent lighting can bring back the freshness of your automotive and make it youthful yet again.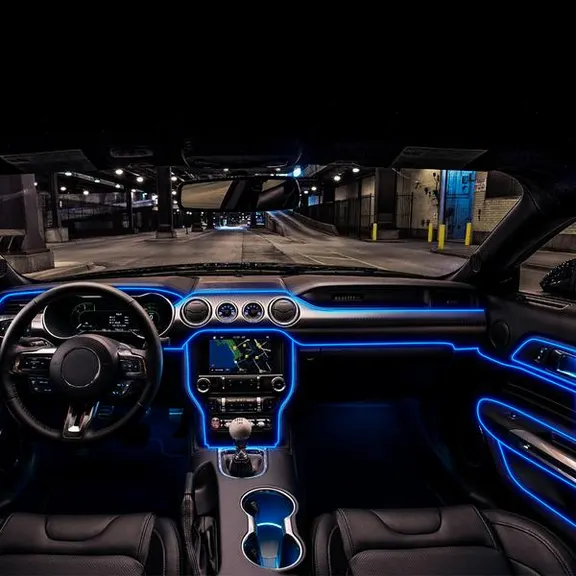 LED accent light is an accessory that will bring dazzling and cool effects inside the car because of its special LEDs which are designed to make the automotive look charming as ever. So, let's bring on some more clarity on how this accessory adds that elegance too:
The best choice to upgrade your vehicle
AoonuAuto chooses prime suppliers to purchase these genuine and customized accessories. They are unique products with super bright and high-quality LEDs which render high-performance and great looks to your vehicles.
Every car deserves a unique look with varied LED strip sizes
AoonuAuto has thought about the significance of every vehicle from small to the large size of vehicles and has come up with different sizes of LED strips.
LED accent light kit is available in three variants: 36 LED, 48 LED and 72 LED which can be bought as per your car size. The bigger cars are suggested to have 48LED onwards whereas the lesser number of LEDs will create atmospheric lighting which is enough for smaller cars.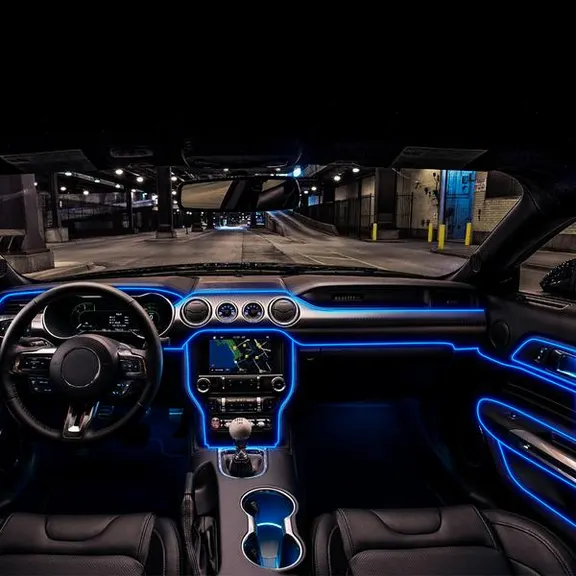 All of them illumine beautifully with 12 V of voltage for the cigarette lighter interface and takes 5V for the USB interface. Made of silicone housing and LED chipset, these strips are flexible, sturdy and blend inside the texture of the car.
Control functions like never before and handy installation
AoonuAuto has resolved to now engage in an advanced form of technology and wants to make every accessory more compact than ever before. An APP controller is designed for customers that can be downloaded in your phone to control the functions of the LEDs.
The QR code will let you download your APP of car accent lightingfrom the Android and Apple store, further, the 8 light colors can be selected from the APP, every color being highly appealing, charming and relaxing.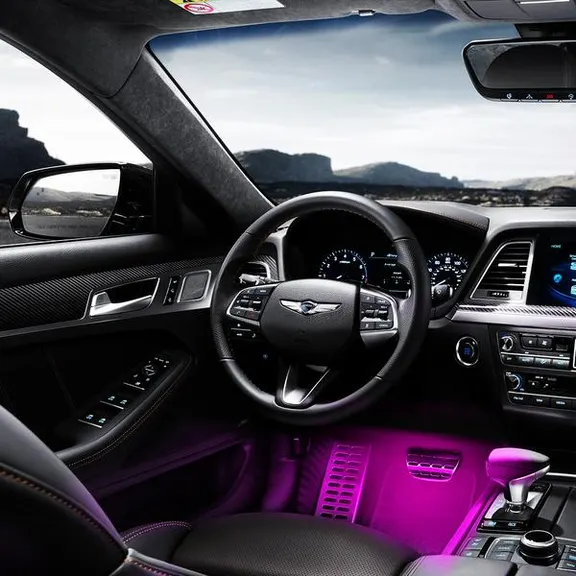 You can even experiment with myriad modes of lighting like there are 8 monochrome modes, 3 Color jump modes, 7 switchover modes, and 4 music sensor modes.
These are the best to access when on a long journey with friends or family, the modes will set your evening right as you plan to make it a time to remember.
All the LED strips stick on easily with the 3M double adhesive tape and give a seamless look after installation. If you like to DIY then freeze a weekend and devote some time to your vehicle for this upgrade.
It can be directly inserted in the cigarette lighter interface to connect to the power and it doesn't modify the original power. The AoonuAuto team, however, is always there at your service for any related assistance to LED accent lights for cars.
LED accent light kit will certainly be that kick-start to a new journey of fun as you ride with some added elegance.