Children's day is almost here and making the best out of it with your little ones will surely be on your to-do list. However, no matter how many gifts you get, your top-most concern will always be safety for the kits. On this Children's Day sale on Aoonu Auto, you will not only get the best accessories to make the car journey safe for kids but also create such a style statement that makes them cheerful. Your young ones will not be able to drive the car, but to make their car journeys worthwhile you should get the best interior accessories that can encourage even your grown-up children about car safety and styling.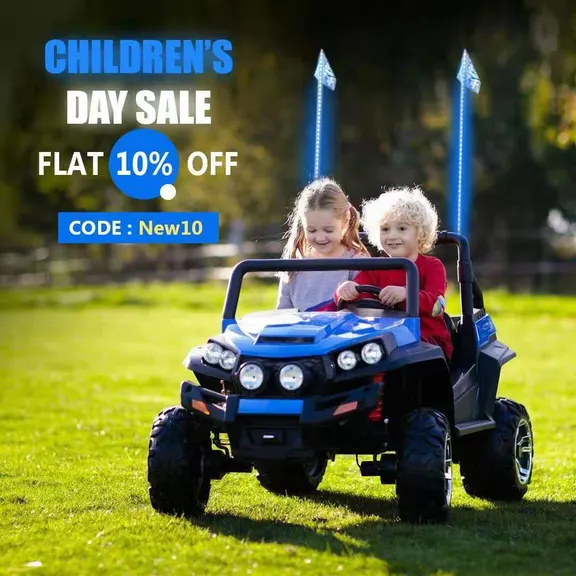 LED Accent Lights For An Overall Charming Interior
Who does not love to gaze at the starry sky during those long road journeys at night? Created for adults, teens, kids and infants alike, the LED starlight ambient kits will make sure that the dark interior never gets morbid in night journeys. Easily adjustable with mobile app and remote control, the accent kits are available in different variants like simple general version, as well as elaborate super version where each version comes with specific light effects and colors.
LED Work Lights To Utilize The Time During Car Journeys
Kids might get bored to sit for long hours in the dark or under the dimly lit built-in interior light. This Children's Day, Aoonu Auto offers you the best LED lights in pods for work and other activities in the car. Rectangular, rounded edged and circular –there are different shaped pods with different number of lights according to the type of work. With as high as 18618 lumens of brightness, these lights can help kids and adult passengers to read, do office or school works and indulge in other activities on the road.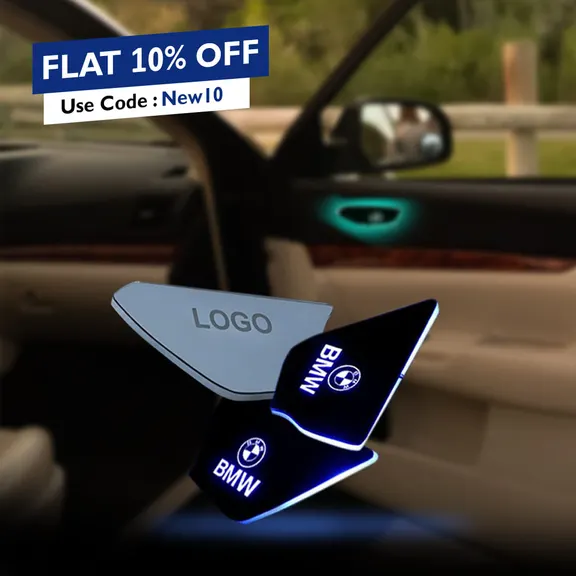 LED Cup Holders To Keep Them Hydrated And Full In Long Trips
Available in vehicle and brand specific designs, as well as offering you to customize your preferred logo, the cup holder coasters can be useful while you are traveling with kids who need their food and drink intake in regular intervals. As locating the proper place to keep the juice container or cereal bowl in the dark gets a bit difficult, often resulting in spillage, the motion and vibration sensors of LED coasters will notify you where to put the containers by glowing up. What is better, kids will feel entertained if you customize the coasters with their favorite cartoon or superhero picture.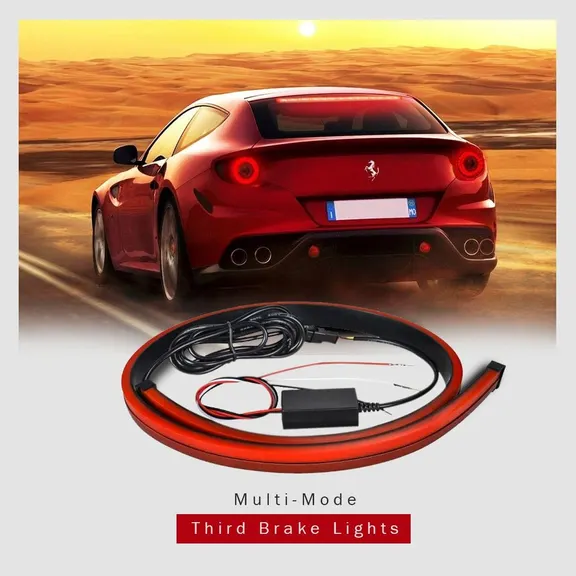 Door Projector Lights To Guide The Way Ahead
One of the best car accessories to ensure safety while leaving the car or entering, the door projectors can also be customized in the same way as mentioned-above for making the kids feel jolly. With a bright and expansive reflection on the ground while opening the door, you can be assured that the passengers, especially kids and the driver will not slip or trip on uneven surfaces.
Aromatherapy diffusers and air fresheners can also be considered for this Children's Day bonanza to get rid of any awful smell coming from any food kept in the car or from sweating. Choose your accessories properly and celebrate Children's Day while showing off how style and safety can have a fusion.