It is a widely known fact that the most number of road accidents take place while driving in darkness or in adverse weather and terrains. The LED lighting accessories from Aoonu Auto are there to make sure that the exterior looks stylish and you feel confident as a driver to drive through adverse terrains and weather. Even if your car is parked in dark, be assured that when you set feet outside the car, no mishap will occur as the lights will alert everyone on the road about its presence. Let's have a look at the lighting accessories that you can install on your car –
Turn Signal Lights –Turn Safely
With lifespan of 30000 hours, the 12V turn signal lights come with clear or black lens and white halo around it. Working within -40 to 60 degree Celsius temperature, these LEDs with IP67 rating will be compatible with Wranglers as you drive in off-road terrains and make turns. What is better, the halo can get lightened up as you turn on the turn signal lights or ignition.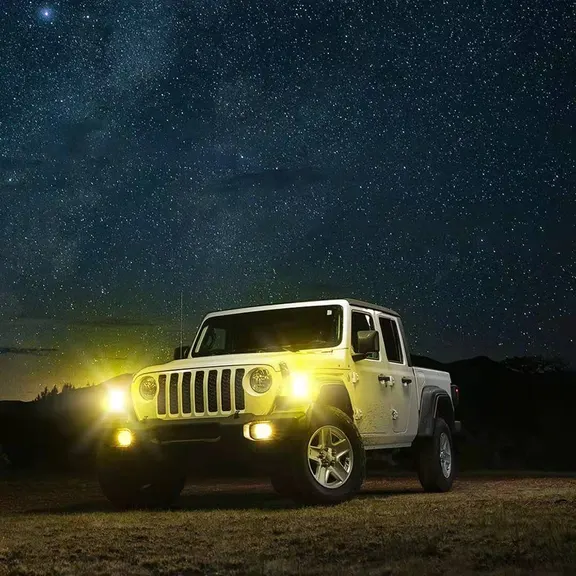 Fog Lights –Drive In Foggy Weather
Whether you go for those with or without halo ring, the 2000 lumens LED fog lights have color temperature of 6000K and anti-flicker technology to avoid any inconvenience while driving. In cloudy weather or under low light conditions, these lights will work better than incandescent lights while enhancing the visibility as you drive in uneven roads.
Daytime Running Lights –Safety In Daylight
Fender lights or DRLs or Daytime Running Lights of 12V voltage with the luminous flux of 2700 lumens will run for over 50000 hours while consuming only 12 watts of power. Available in different color variants like white, colorful and ice-blue with amber, you can choose the 18 inches or 24 inches variant.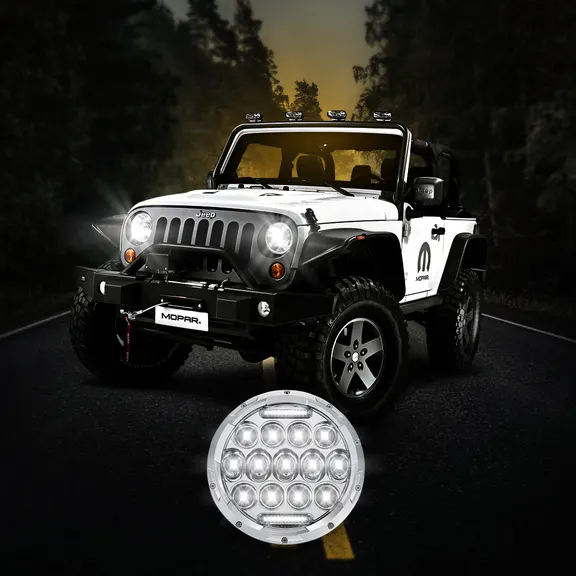 Headlight Bulbs –Stay Safe From Front
Unlike incandescent lights, the LED headlights are available in Mini6, Mini7, S6 CSP, 7" round and 5 x 7 headlight bulbs will make sure that vehicles coming from the opposite direction are not blinded by the glow and you can have enhanced visibility ahead.
Tailgate Light Bars –Safety On The Back
Whether you choose light strips or tail lights to increase the safety of your car from behind, these CREE 12V LEDs with 30000 hours of runtime will last for a long time under adverse external conditions, thanks to the ABS housing and PMMA lens.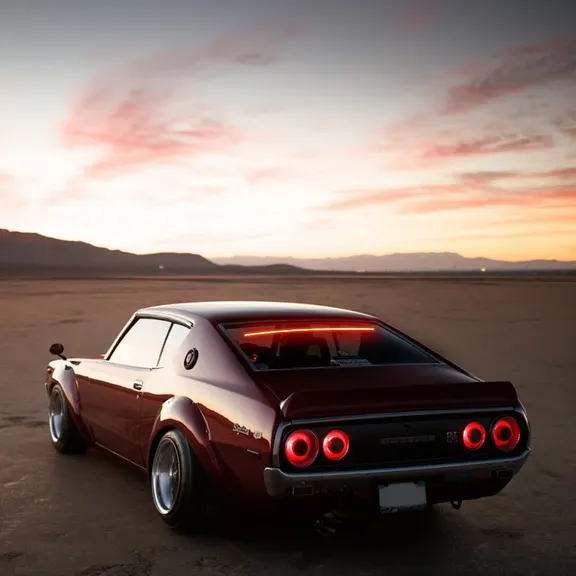 Third Brake Lights –Prevent Rear Side Collision
The LED third brake lights in single and multi-mode lighting display will make anyone coming from the rear end aware of your presence with the 144 pieces LED lamps that are made waterproof with silicone housing.
Underbody Lights –Lighten Up Below
One of the best LED lights for car are the remote-control underbody lights that are available in different price and design variants. With the Bluetooth controlled app, you can adjust the lighting effect and color of the LEDs simultaneously.
Apart from these, you can also check out the interior lights that can help you drive more comfortably with a bright ambience. While you cannot do anything regarding road conditions and bad weather, it is up to you to be on the safe side so that the pedestrians or other drivers can figure out your car no matter how bad the weather is.