Studies show that soothing lights and sounds have a calming effect on a person's mind and help removing stress. Whether you are behind the wheels or at the passenger seat, the proper use of interior lights can lighten up your mood and Aoonu Auto makes sure that you get nothing but the best with the interior LED lights. Affordable, durable and nature-friendly, these lights with soothing non-glaring color include everything from LED coasters to LED accent lights for cars, LED floor mats to air fresheners and so on. Let's check out how the colorful interior lights of your car can have a positive impact on your mental health –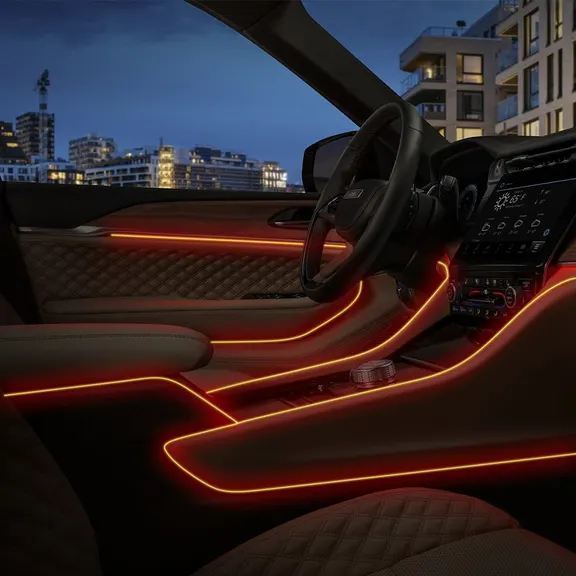 Accent Lights
There is hardly anyone who does not fancy star gazing in a clear night sky and with the accent kits from Aoonu Auto a tranquil ambience can be created right inside the car, be it on the roof section, seating area, leg room or the entire interior. The starlight ambient lights available in super, premium, intermediate and general version are, therefore, created as per the sweet spot of the car owners where you can choose single red color variant, red and blue variant or the dynamic version with seven colors like light purple, ice blue, yellow, green blue etc. Besides, you get to create super nebula mode with custom lens, enjoy the flashing of colors with musical rhythm and more.
LED Cup Holder
If you tend to spill your drinks or takeaway meal while driving in the dark, the LED cup coaster can be your best bet as you get to choose the logo and name for the coaster or get a brand-specific one suitable for the car. General coasters or cup holders in a car hardly attract attention for their bland look but the LED coasters come with seven colors including red, blue, white, green, cyan, yellow and purple. Whether the coasters glow in stable single-color mode or flash in breath mode or in three color gradient modes, there will never be glaring effect.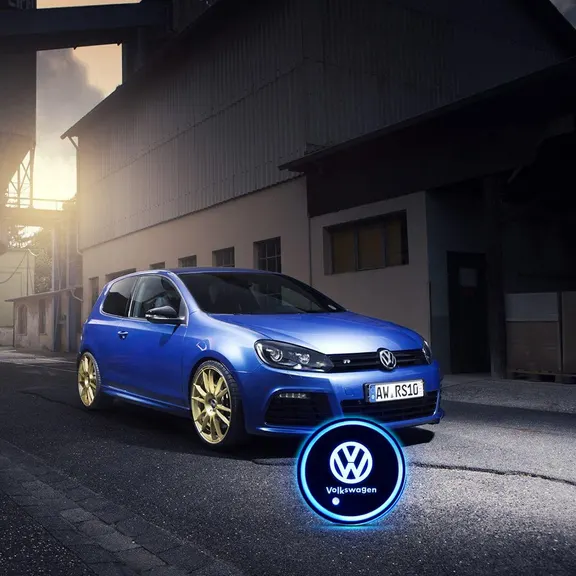 LED Floor Mats
If you thought that interior lights are limited to dashboards, door handles and sills, you have forgot that your leg room and car floor can also get a smooth lighting effect. While keeping dirt, water, grime and wear and tear away, the sturdy LED floor mats will let you choose from eight colors like orange, purple, yellow, cyan, white, blue, green and red. You can combine these colors for three and seven color jump modes, three colored breath mode, four music modes and seven switch-over modes as per your mood or just settle for any monochrome mode.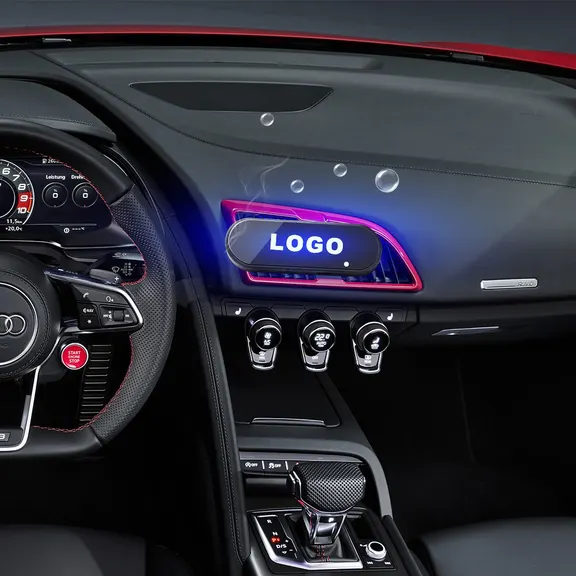 LED Aromatherapy Diffuser
Regardless of whether you drive an Acura or a Chevrolet, a jeep or a truck, the luminous aromatherapy diffuser boxes are created in such a way that you can feature the car brand name and logo on it or get your preferred logo and words laser-inscribed in a custom way. With different styled aromas like lavender, jasminum sambac, lemon, cologne and osmanthus you can easily set the mood while choosing the three modes like Constant, Breathing and Colorful. What makes these diffusers more unique than the conventional fresheners is the smart sensor that changes color and fifteen lighting modes as you touch.
When you head is throbbing with pain after the day's work, you will need a calming ambience inside the car. With enchanting smell, highlighted mats and coasters and an overall starry sky ambience, you will be all set.