Don't refrain from having all the fun that you can have during the summer, though Pandemic is taking a toll on us; beat the blues by installing some gorgeous DIY accessories from AoonuAuto.
Pandemic is certainly going heavy on all of us, everybody has different coping patterns, with anxiety and boredom. Some take respite in music; some busy themselves in doing office work or household chores, and while some find solace in exercise or talking on the phone with friends and family.
However, there are so many who would like to go out for a drive, and to double the fun; why not embellish the four-wheels with some car accessories? Though still ignoring the idea of a crowded place, one can go for a long drive, where most of the time you spend in your car, possibly after watching the countryside sunset you might return home.
So, before you go out on a long trip you need to prepare your car for that so that the trip goes smooth, light, and comfortable. You can always install some, to make the whole journey worth it; the accessories can range from LED lighting to some nice seat covers, to foot mats, or some brake lights.
AoonuAuto has a colorful platter of auxiliaries to serve its customers, and the suitable stuff can be chosen from their online store to find your favorite piece. There is a list of options which can be fruitful during this time to enjoy a trouble-free and safe road trip: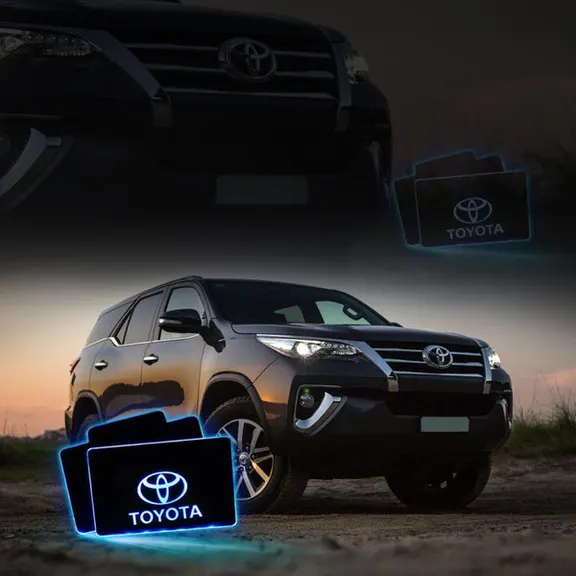 LED floor mats with stainless steel finishing
The sturdy floor mats by AoonuAuto are a good deal and are custom-made for respective car models. The mats are made of Japanese acrylic material and also have a stainless steel cover on them. This special mat has the name of the car brand written in its center which glows in LED display and these mats are so comfortable to rest your feet on.
During this tough time of the pandemic, you won't have to worry about hygiene, you rest assured that after you are back from the trip you can easily wash it or even sanitize it without worrying about its wearing out or material getting affected. The mats are quite stalwart and reliable, they can be easily wiped off using a clean wet cloth too and LEDs won't become faulty.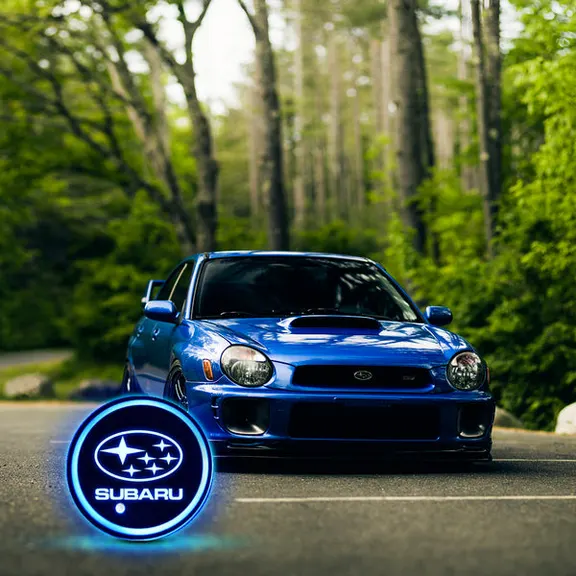 Gorgeous and very comfortably placed LED cup coasters
On your long journey, we usually pack some snacks to eat but often rule-out a drink because we like it appropriately hot or cold and we often but a drink on drive-thru(s). Since during the pandemic on a remote trip people would most like to avoid buying drinks from outside, you can very well carry your tumbler and cups to pour you a hot coffee anytime you like. Yes, that is possible even while driving because the chic LED cup holders to make for one of the best-LED lighting accessories ever.
These holders have an outstanding grip, and let you place your cup in a way that doesn't let the drink spill; the coasters are high-temperature resistant and water-proof too. So, even while driving your car you can now effortlessly drink your hot cuppa or a summer cooler, without any hassle of buying it.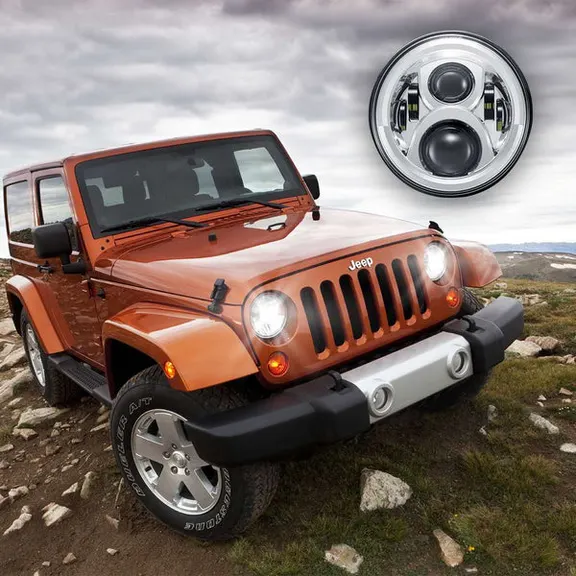 Apart from these two, you can also buy ambient lighting for cars like starry sky or door logon projectors, which enhance the interior of the car multiple folds, by making your journey so shimmery and shiny; certainly to redefine your car's style this summer.