When Uncle Ben said that with great power comes great responsibility, it was instantly spread from the Spider-verse to every walk of life, including driving your car. Implementing that idea into reality is nothing but a responsible act regarding road safety and Aoonu Auto is here to help you with the advanced light accessories that are easy to operate. If your power lies in utilizing the interior and exterior lighting accessories, your responsibility to drive safe and make other drivers on the road aware of your presence becomes mandatory.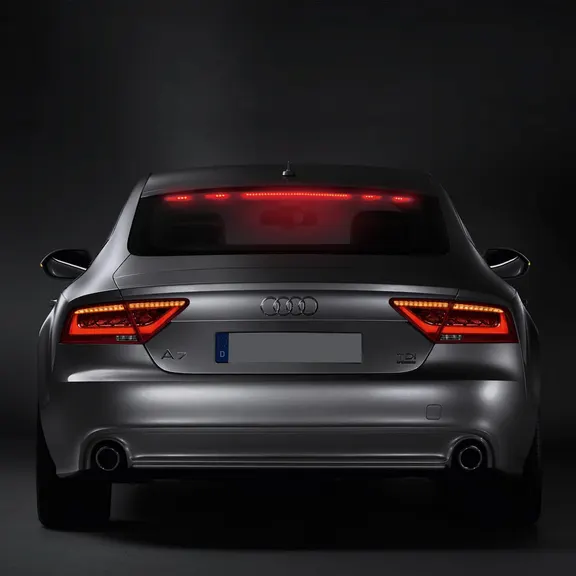 Multimode Third Brake Lights For Ease Of Driving  
The third brake lights are not uncommon in cars but when it can be used in different ways while you hit or release the brakes, your safety is enhanced. The third brake strips with anti-falling adhesive are easy to stick and offer anti-collision properties so that those never get off under shock. Stability and security guaranteed by the in0built decoding drive and silicone housing to keep the LEDs protected from bad weather and ambient conditions make these lights long-lasting solutions.
Without emitting any radiation or pollutants, these IP65-weatherproof light strips are flexible for smooth adjustment while installing and measure 200cm within which the single-mode version comprises 171 LEDs and the multimode version has 144 LEDs using bright red color for better visibility.
The single-mode light glows when you hit brakes and turns off when you release brakes. The multi-mode offers more safety by flashing thrice and then glowing brightly as long as brakes are pushed in daytime mode. In night mode, it shines for eight seconds before keeping a low-bright glow while driving and shines for two seconds before glowing brightly when brakes are pushed.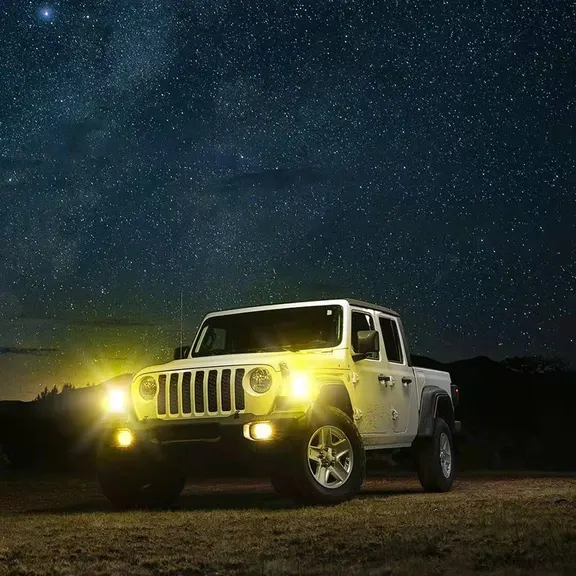 Fog Lights For Driving In All Weather Safely
The LED fog lights will offer versatility on driving, thanks to the turn signal indication lights attached to the kit. While the incandescent bulbs often fail to catch attention in inclement weather, the low-energy consuming LEDs from Aoonu Auto will catch attention of the drivers on the road even when it is pitch-dark or the visibility is compromised due to heavy traffic, as well as storm, rain, snowfall, smog or fog. The fog lights without halo rings are affordable and will suffice if you have turn signal lighting and DRLs. However, if you plan on upgrading, go for the ones with white halo rings.
With 6500-7000K warm temperature, these 30W lights offer 2000 lumens of brightness that will cut through thick layers of fog, hailstorm, snow, rain etc and other obstacles on the road. According to the safety requirement, you can choose the halo ring to illuminate alongside the fog light bulbs or when the ignition is started. Thirty thousand hours of operation is guaranteed and your fog lights will withstand a temperature range between -40 and 85 degree Celsius with the aluminum housing.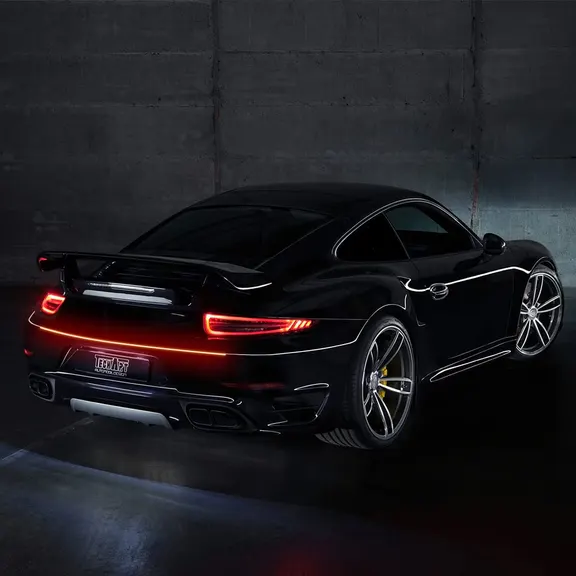 Multifunctional Tailgate Light To Add Rear Safety
The LED tailgate lights in 48 and 56 inches multicolor and million-color variants will ensure rear safety to prevent collisions. As a matter of fact, these flexible LED strips in silicone housing will not get detached even after a collision, although it will never come to that, thanks to the efficient glow supported by 72 or 90 LEDs.
The multicolor variant has red and white chipset that glow in uniform red during braking, uniform white when reversing and streamer mode from right to left on left indication and left right on right indication. Placed along the trunk of the car, the million-color variant glows in multicolor or ice-blue while driving, red while braking, white while reversing, leftwards and rightwards on left and right indication and middle to sides on double flashing.
The LED lights used in the accessories are not only helpful in driving safety but also safe for the environment when conventional energy sources are getting scarce day by day and pollution rate is high.