When it comes to decorating your car or making it more stylish than ever, one of the first things that you will consider is getting LED lights. With the rapid increase of greenhouse effect, using energy efficient lighting can be your best choice and LEDs are so far, the most affordable options. AoonuAuto understands the responsibility towards a sustainable world and therefore, has brought to you the cost-effective LED lights for your car. These vibrant car accessories are designed in a customized way so that you can get those bearing the name of the car brand. You can create a statement look with these branded lights that do not look cheap and last for years to come.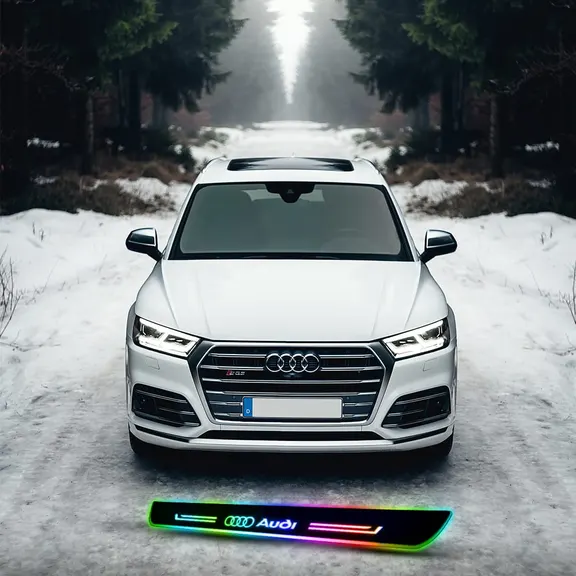 Use Door Sill Lights
Use as welcome pedal or as sill guards, on the sill plates or sill side steps –the door sill lights will add a unique feature to your cars. Available for a plethora of brands namely the economic ones like Honda, GMC, HUMMER, Kia, Lexus, Hyundai etc and the luxury car brands like Jaguar, Land Rover, Lamborghini, Maserati, Mitsubishi and Mercedes-Benz, you can be well assured that the door sills will bear the same brand name as your car.
There are LED door sill lights powered by AA batteries and you can easily replace the batteries after a few years instead of getting the entire light panel replaced. You can customize the sill plates by keeping the logo or getting rid of it to incorporate some other design according to your choice. The color, measurement, shape and the line style can also be chosen accordingly.
The logo is made with laser-cutting technology on polished acrylic and the LED chips have a lifespan of 2000 hours are pasted on transparent acrylic that is fireproof and has high temperature resistance. The mirror polished surface can be cleaned easily as it is wear and scratch resistant.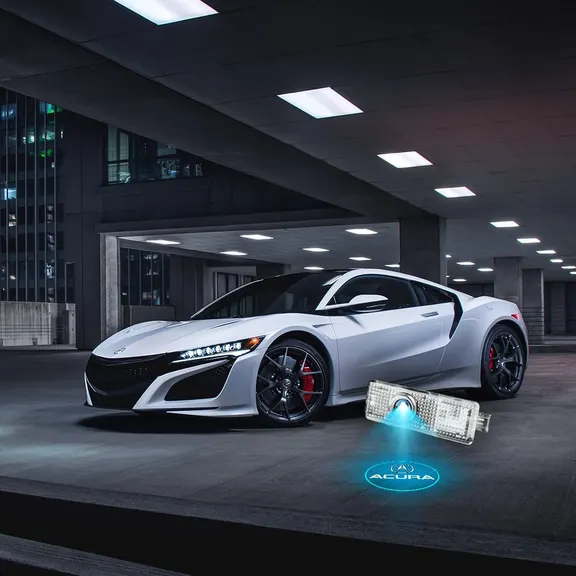 Get Door Handle Lights
The door handle bowls with the brand name inscribed on it look stylish and help locating the handle when the car interior is dark. These ambient and trim LED door handle lights are available for various brands like Chevrolet, Corvette, Audi, BMW, Cadillac, Tesla, Volkswagen, Rolls Royce, Chrysler etc and you can even customize them according to the brand of your car or with your choice of design.
Go for the armrest lights on front doors or all the four doors of your car as per your choice. The polished mirror surface of acrylic is wear and tear resistant while the high condensate bottom surface comes with strong adhesive that is easy to install without leaving residue. Having long lifespan, the LED chips are not too dazzling to the eyes and consume low energy. With IP67 certification, these are sealed from water, dirt and dust to last adverse weather and terrain conditions.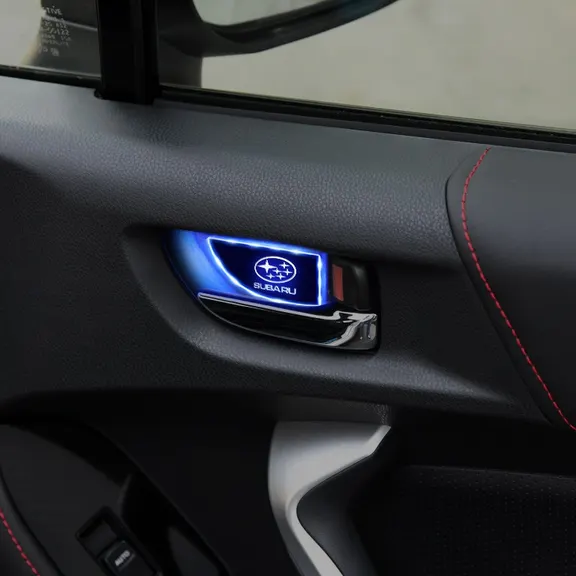 Install Door Projector Lights
The LED door projector lights made of flame-retardant materials have overcurrent protection and prevent high temperature burns. Aston Martin, Audi, Bentley, Daihatsu, Fiat, Ferrari, Ford, Pontiac and several other branded vehicle-specific light projectors are available at AoonoAuto.
These lights have IP66 waterproofing and temperature control feature with protection from overheating. The decoding chips have high brightness and have saturated projection while being vehicle flame retardant. Even if you do not have door handle lights, these can be great substitutes.
With a compatible connector, you do not need any modification to connect the plug-and-play lights. From red to blue, green to ice-blue, white to multicolor, there is an array of customization available.