Have you ever wondered if there was some kind of lighting underneath your car so that you could easily make out the terrain or anything under the wheels? Well, LED underbody lights can be such an option for you to a safe driving experience. From offering highly bright RGB lighting to the ease of choosing the color theme –there are several possibilities while using these lights. Aoonu Auto has always made sure that you get affordable lights that are customizable, easy to install, safe for nature and long-lasting. Here are your options –
Remote Control RF Underbody Lights
Available in two sizes and types i.e. 60cm + 90cm for YZ-020 and 90cm + 120cm for YZ-021, the remote control underbody lights with 12V DC voltage have eight light variants. The eight monochrome modes are available for red, yellow, blue, green, cyan, white, orange and purple. You can also change the four switching mode light effects, scene mode, two dual and two face modes, two jump and two fade modes and four music control modes to adapt to ordinary, tender or DJ music. The silicone housing of the LED strips are of high quality and come with IP68-certified flexible tubing to prevent damage from water, dust and debris.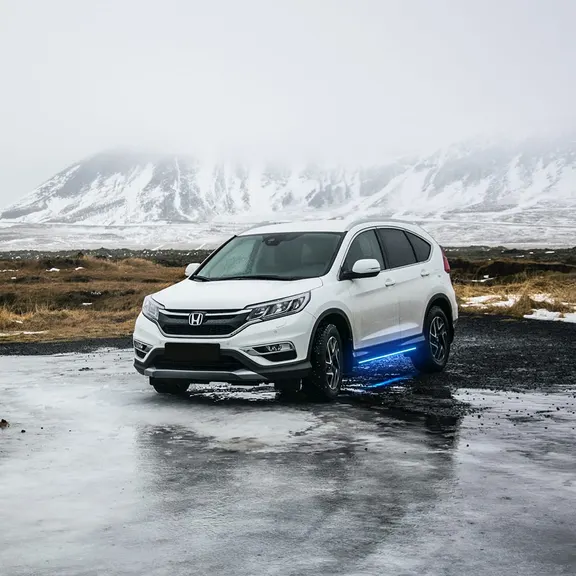 Remote App Control Colorful Underbody Lights
There are three types namely YZ-025, YZ-026 and YZ-027 for three sizes namely 45cm + 120cm, 55cm + 150cm and 45cm + 150cm for you to choose from. What makes this lighting so easy to adjust is the mobile app that lets you adjust between over 16 million RGB colors with control features like 210 color modes, timer and music control modes. These 12V LED lights have service life of up to 100,000 hours and the IP65 rating makes sure that no matter how bad the weather condition is or how duty the terrain is, the lights remain safe.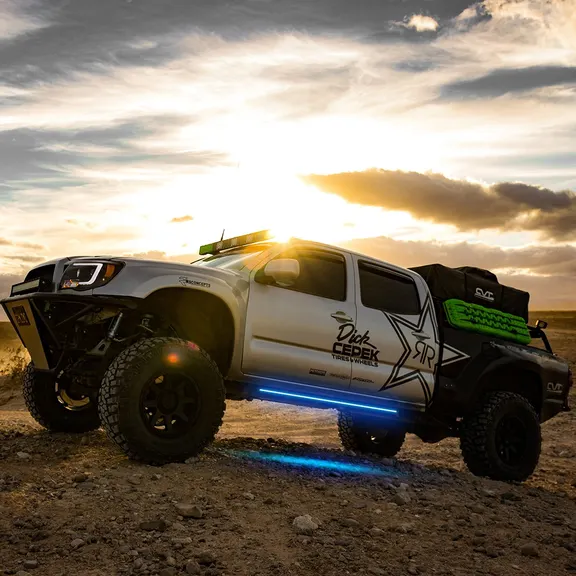 4 And 8 Pods App Control Multicolor RGB Lights
With service life of 30000 hours and operating temperature range of -40 degrees to 70 degrees, the CREE LEDs with 4 or 8 pods are for universal use i.e. cars, vans, trucks and jeeps can utilize these. There are 16 million light colors to choose from and you can customize those to change frequency of flickering along with the beats of music. The lighting style, color and working style can be changed with the mobile Bluetooth connection and app control. The LEDs are shockproof, dustproof, waterproof and have anti-detachment properties.
Bluetooth And App Control Double Row Underglow Lights
Rain or shine, snow or hailstorm –the double row neon LED underglow lights can brave it all. Available for all types of vehicles, these are the best car accessories that consume 18W power with 12V voltage. Durable and with environment protection by the IP67 guarantee, these multicolor LEDs come with multiple color changing modes and music mode where the flicker and color changes according to the music. Control the features in DIY way with the Bluetooth connection and app control.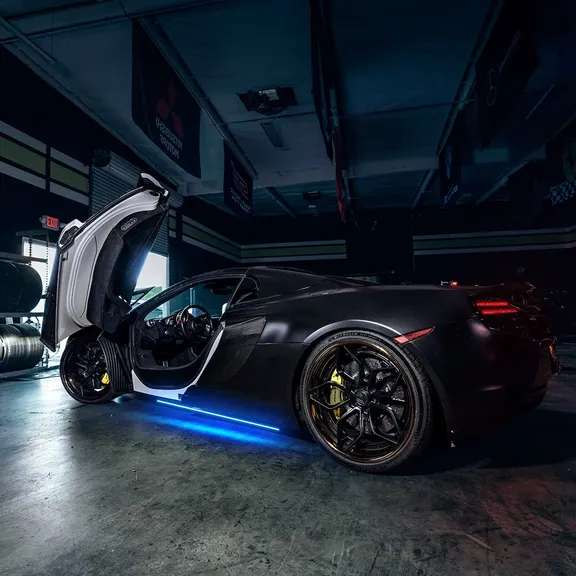 These energy-saving LED lights for the car underbody can even be used in various household works, as well as for lighting outdoors simultaneously. With only nuts, pads and screws, you can easily install the lights by yourself and if not, the professional installation takes only minutes.