LED lights are the most dazzling and safe upgrades in a car in the present scenario. LEDs are the hottest car accessories in many forms and shapes, making a vehicle achieve its most exciting mode. Various accessories by AoonuAuto having LEDs can make your driving experience remarkable.
LED lighting can be said to have come like a revolution in the automobile industry. Earlier, when alloy and chrome were taking over the wheels and the other car body parts, little had anyone explored LED s. Now, with an increased passion for decorating one's cars, people want to have the best of accessories available out there. Unlike, those obsolete halogen bulbs, the present-day trend of youthful and charismatic LED lights are high. The LEDs are compact, chic, and also easily blend in the car's texture, proving they are high on demand.
Let's find out how varied LED lights are making their special place on grilles, bumpers, headlights, mirrors and lot more making every ride a joyous and ecstatic experience: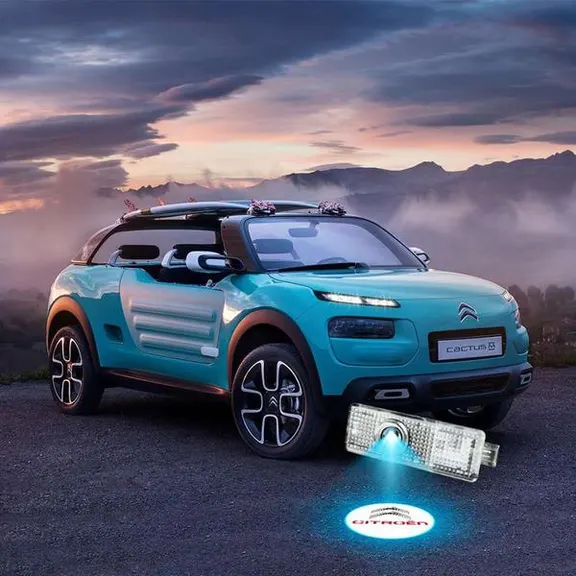 Car door projection lighting for that powerful statement
Your car will make a commanding proclamation once you let your car have this particular upgrade. The wonderful super bright LED is designed with your car's brand name written on it, adding the most authentic and customized look to your car. A ghost shadow is created on the solid ground as soon as the car door opens.
The LED door projectors work on 12 V of voltage and have a power consumption of as low as 5W. It is made of the high-quality LED chipset and has the sharpest projection ever. The installation is also very easy, where the old lamp has to be removed without any drill or rewiring, thus not interfering with the circuit.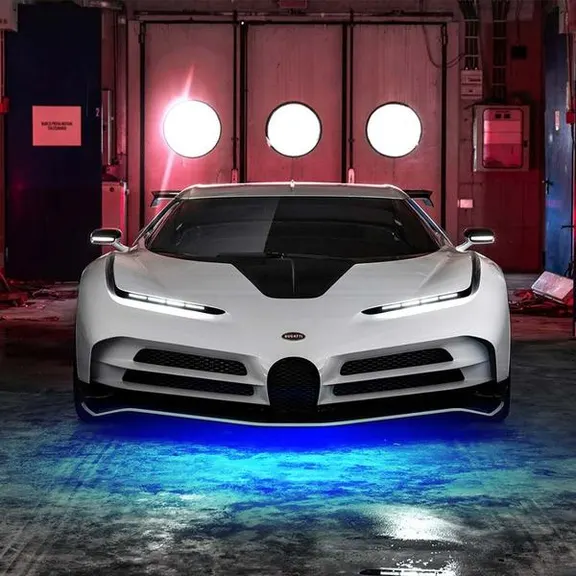 LED underbody light kit to experience safety and ecstasy
Another revolutionary light system that has been winning many hearts since it arrived in this industry. This exterior accessory comes in two major variants the RF remote-controlled lighting and the APP controlled lighting, both meant to render a beautiful look around your car. These lighting systems are meant to accentuate the appearance and safety of your car while driving during the night hours.
The LED underbody lights can workin different modes in decent colors like- Red, Green, Blue, White, Yellow, Cyan, Purple, and Orange. All the shades are sharp, yet so subtle that they don't distract the line of sight of the fellow-drivers on the road. Moreover, this lighting ensures that your vehicle can be identified easily, helping all the other traffic maintain an appropriate distance.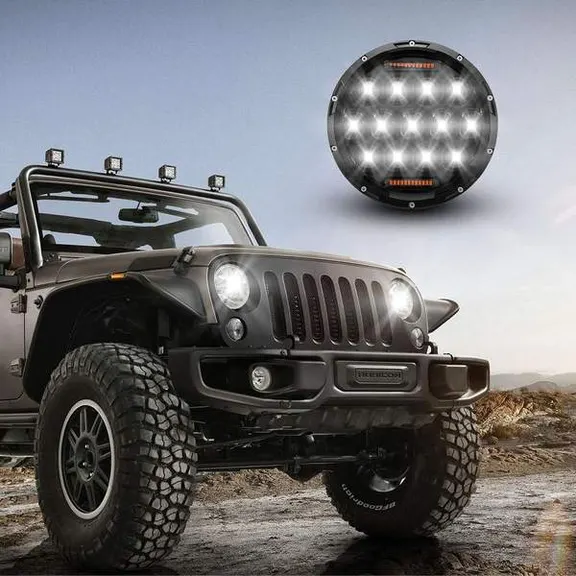 Brilliant headlights powered with LED bulbs
The only guiding force for any vehicle during the dark hours is its headlight. If the headlight is getting weak or damaged, one wouldn't think of taking the car out for the drive. Therefore, this accessory has to be an asset for every car owner and only the best have to be upgraded, so the right investment is the key here.
AoonuAuto's collection of LED headlights is amazing since it is made of the latest TX1860 led chips emitting 6000K cool white light that's 200% brighter than conventional halogen headlights. These headlights make for that perfect beam angle without any dark spots or vague lighting. Moreover, these lights work with the military-grade cooling fan that supports heat ventilation without letting the headlights store heat and is backed-up with short-circuit protection.
All these LED lights can make your car feel well-fortified and geared-up to take up the most adventurous rides ensuring a stress-free driving experience.