The headlights are undoubtedly the most important lighting accessories in your car and used most frequently. From traversing in dark or overcast conditions to alerting pedestrians and other vehicles on the road –the headlights come handy in various ways. Choosing the best headlight bulbs might seem an easy or even trivial task because all the cars come with the default built-in headlights that do the job well. However, upgrading the lights of your vehicle can prove to be a fruitful investment as you would not want lights that die soon or start to malfunction. In this period where energy-efficiency is a vital concern, you can make the best out of long-lasting and affordable LED headlights from Aoonuauto.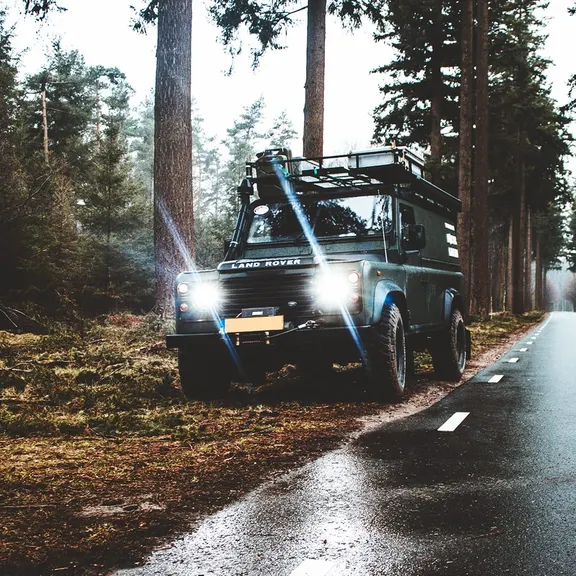 What Are You LED Headlight Options And Which One To Choose?
According the budget and driving frequency, you should choose the type of headlight bulbs from Aoonuauto. There are low-cost LEDs suitable for cars that you would like to exchange or upgrade to in near future, as well as premium LED bulbs that suits perfectly for your luxury cars.
Mini COB LED Headlight Bulb
One of the brightest headlights with 6000 lumens of luminous flux, these consume as low as 60 Watts power and operates at 9-36V voltage. With 6000K temperature, you will get a warm and highly visible glow. Being small in size and therefore, easy to install, these bulbs are also waterproof with IP68 rating and operate within a vast temperature range of -40 to 135 degree centigrade. Your options include H1, H4/9003, 9006/HB4, H7, H8/H9/H11 and 9005/H10.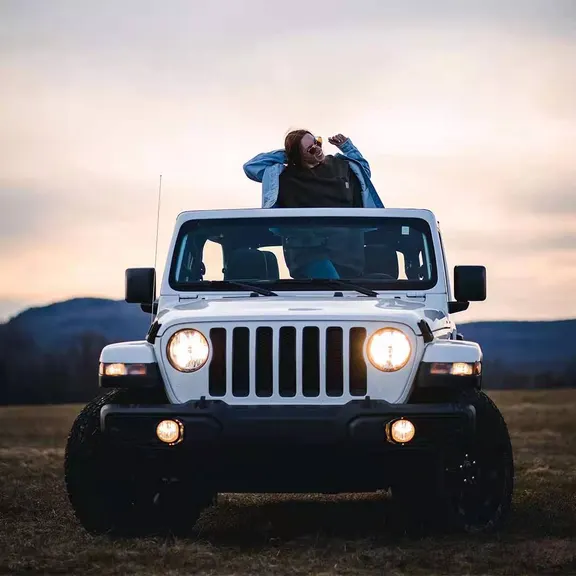 Mini7 CREE LED Headlight Bulb
If you are looking for affordable LED light for car¸ the M7 series can be a suitable choice as you do not have to replace frequently and these can be adjusted according to the high and low beam. These 60 Watts bulbs offer 9600 lumens of brightness with 6000K color temperature while the military-grade fan cooling feature prevents the lights from overheating. You are assured of up to 5000 hours operating life with these IP68 certified bulbs. These are also available in the same variants as the Mini COB bulbs.
S6 CSP LED Headlight Bulb
For custom headlights, you can consider the S6 series that features automotive bulbs with high and low beam adjustment, fan cooling and integrated heat sink. The IP68 waterproofing feature also offers heat resistance especially in adverse conditions like rain, snow and mud while its automatic protection from short circuit makes way for safe operation. Each bulb of 30W wattage has high luminance of 3800 lumens with 360-degree beam angle and 200 meters light range.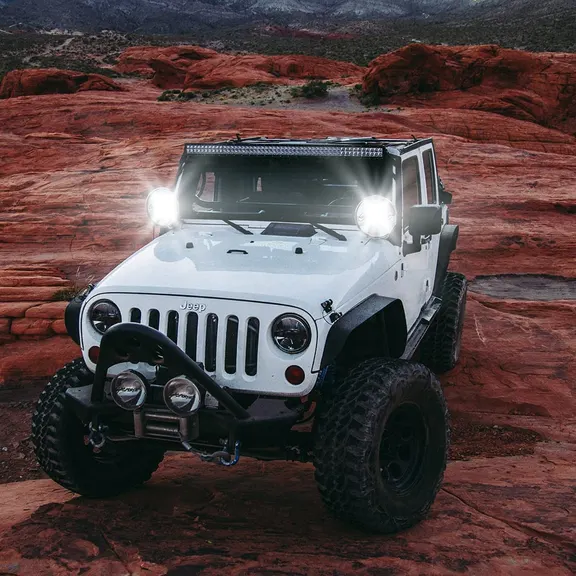 Among the best LED headlights, the brand-specific and custom daytime running lights and turn signal lights can be something you should consider investing on. From Alfa Romeo to Land Rover, Jeep Wrangler to BMW, Bentley to Ford –there are lights for almost every popular car brands. These can be controlled with app on iOS and Android devices. You can adjust various music modes, flashing modes, brightness, 15-scene mode, DIY colors and over 16 million RGB colors.
Available for Honda, Toyota, Oldsmobile, Pontiac and many other brands, these rectangular headlights come with different color schemes like black and silver. Installation is easy and takes about two hours. Offering bulb-free solid-state design, you can be assured of prevention from vibration and shock.
With continuous current control, wide voltage range and anti-interference circuit, the headlight bulbs can upgrade your car. Why not go with the best?