LED door sills are the accesses which glow wonderfully once installed, they create a soothing aura whenever the car door is opened and prove as the best entry guard lights as well. There are a unique style and elegance that would be achieved by the vehicles which are addictive for both the automotive and the car owner.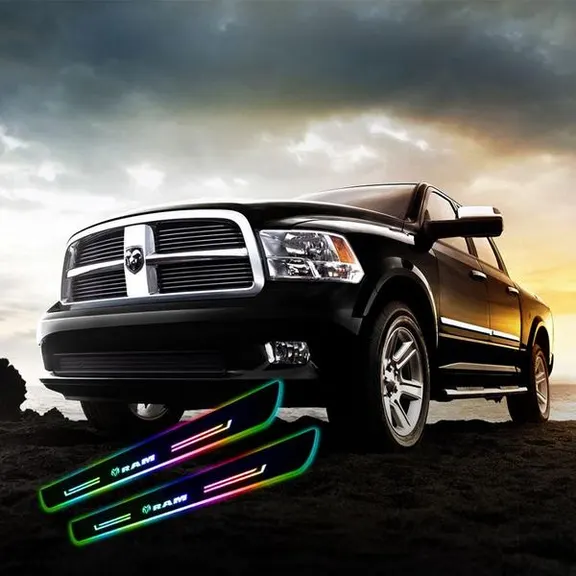 It is crucial to stay upgraded when it comes to adorning your cars. There is a fine line between glamorous and cheap, and that line of difference should be maintained to keep the integrity and dignity of your cars high. AoonuAuto is that automobile stop shop for the
car interior accessories that sell wonderful looking LED door sills which can turn into an addiction for your car because then their association would be unbreakable.
Let's take into account some specifications of door sills by AoonuAuto to prove the point here:
The LED door sills which are high-end in quality
The LEDs are made up of Japanese acrylic material which is high-quality stuff to blend with the super bright LEDs. The current that's required by this system is less than 0.5 A which means not much of the engine power is circulated to these door sills.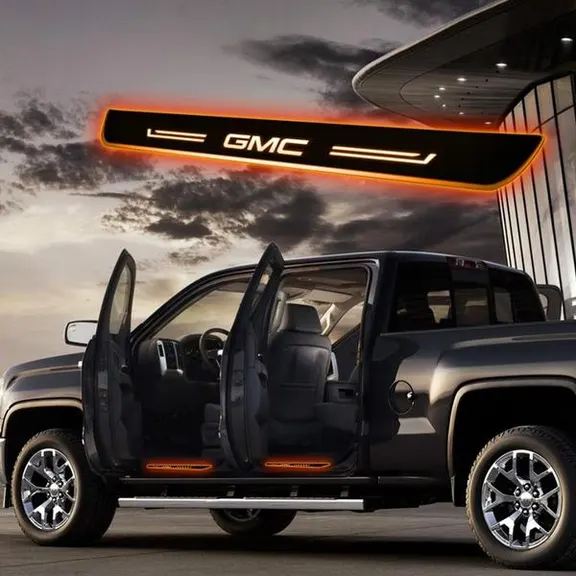 Myriad colors of LED door sills and options for logo style
The illuminated car door sills are available at AoonuAuto in 7 color options for the customers like red, yellow, blue, green, white, rose red and multi-color. This means that this accessory is picked and choose for the consumers as per their taste and liking.
The best part of this accessory is that it flashes the name of your car brand so elegantly and it is reflected in a way that it wins millions of hearts. Moreover, the product is most customizable for the consumers because they can choose the logo style and the line style on the plate.
This tailored look will let the car owner feel more close to the car brand because of their choice of the door sills. Some may achieve a more subtle look, while some may gain that sporty side of it or some just like it simple.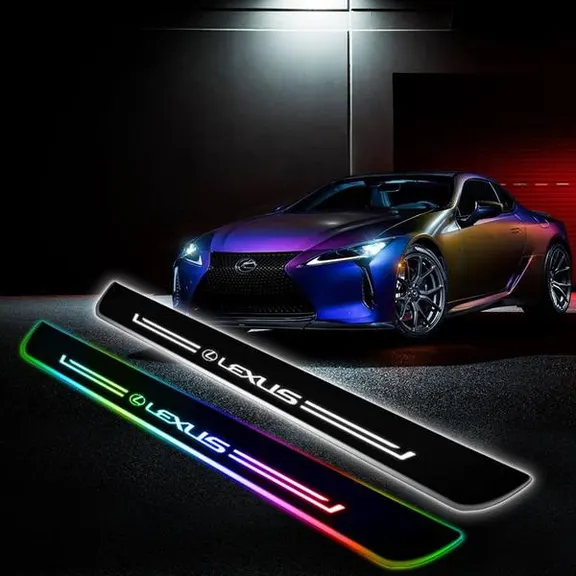 The sturdy material for tough usage and great safety measure
It can be said that the LED door sill has been designed in a manner that can work rough and tough too. It will illumine once the car door is opened and will give great safety while climbing inside the car. This gives a clear indication of where to put your feet so that small accidents can be avoided.
One quality that is highly appreciable in led door sill entry guard lights is that even if your feet are wet or mucky because of your walking on an odd ground then also you don't have to worry about tampering the door sills. Hey can be easily wiped off with a clean cloth and will shine just like before.
Easy Installation and after-sales warranty too
This accessory is Uber-cool to install and won't bite off your whole day in getting fixed. AoonuAuto advises you to thoroughly check the suitable model before buying it so that no installation issue comes up.
AoonuAuto gives the warranty on the products which do not perform because of some technical issues but doesn't cover human damage.
The car door sills will certainly prove to be an asset once installed because of their high potential and your car would rather feel addicted to its beauty altogether.