Cup coasters at AoonuAuto are a glamorous set of auxiliaries which give a fair chance to the driver to enjoy his/her cup of coffee while driving. The coasters are meant for enabling a moment of respite as you drive.
Some folks do like to spend their lives on the edge they like to explore all angles of fun and live life to the fullest. To add that required enthusiasm to a life you need to keep discovering new avenues and one of them could be decorating your surroundings with love. The more you de-clutter things in your home or car, you organize in a better way, the more you feel comfortable and at home.
Therefore, it's the time to invest some time in decorating them with car interior accessories too, to feel good about your choice in the future because you would realize it is the asset you have created and is a cool everlasting accessory. To do the decor is to become expressive and adventurous; you explore, communicate, and imply your feeling outside your mind and heart.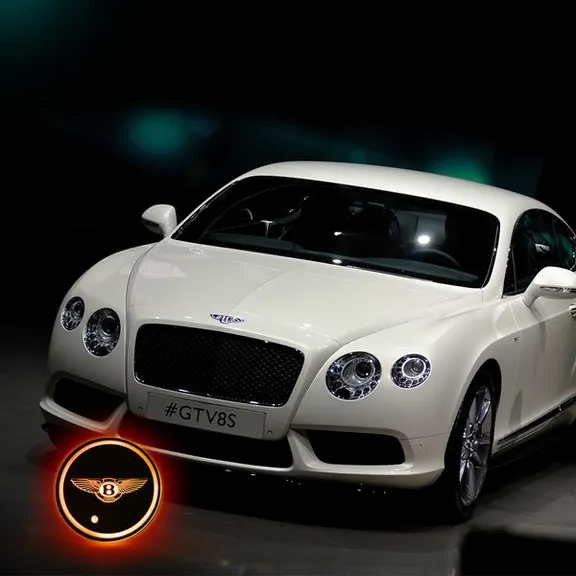 The best way to be vocal about them is to adorn the surroundings you spend most of your time in, and the places where you reside mostly in are your house and your car. A home is still a place where we spend most of our money and effort and often miss out on four-wheels.
AoonuAuto has a terrific range of accessories, among which there are gorgeous options to explore like brilliant car logo coaster assortment. Here are some striking features of this auxiliary that have been making it a super-hit among consumers who have a special craze for this product nowadays: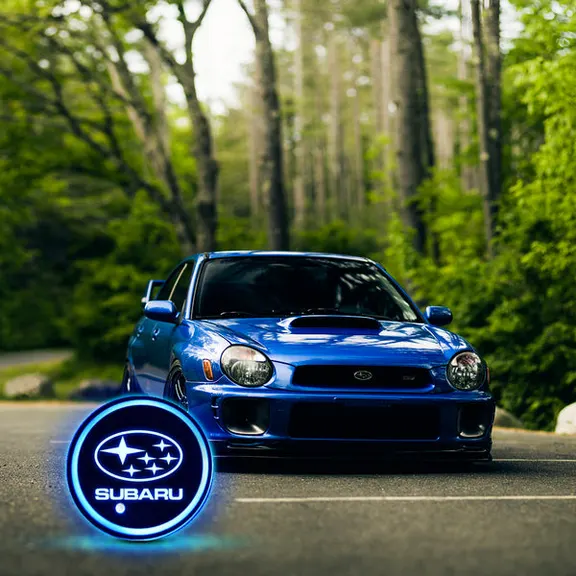 The luxurious and lavish appeal of the car interior
The compact LED cup coasters look extravagant when assembled inside your car. These are unusual and have an exquisite charm about them as soon as they light up. Your night drives can look blazing and gleaming like never before when you fix these gorgeous lights inside that create a Hyun-cool effect in your car.
Explicit and mind-blowing specifications
The coasters are made of ABS material and are powered with light and vibration sensors as soon as you place a cup on it. Your night drives can be fun with the lighting, and all the drives will be comfortable because you can put your cups on this coaster without fear of spilling it.
The material has a good grip on the things on it; the material of the LED car cup holder is high-temperature resistant and is IP67 waterproof. So, even when your coffee is steaming hot or perfectly cold, you can shed off all the worries since your brave coasters can take care of it, as the quality is anti-scratch inbuilt.
Beautiful modes to explore with brilliant colors of light
The sleek design of this USB charging enabled ancillary is such that all the lighting modes in it can be easily accessed with the power button press. There are 7 single color stable modes and 7 breath modes as well and has 3 gradient color modes. The colors in which these lights shine are white, red, blue, green, yellow, purple, and ice blue.
The outstanding illumination of these colors, dimly light up the atmosphere and makes the drinking experience much more exciting. The rendition of this auxiliary is brilliant that only needs to be charged for two hours once in 15 days and then it runs unstoppable.
These accessories have been vanishing off the shelf at AoonuAuto too soon every time because people have a special craze for this one, as these led cup holders to enhance the overall experience driving with utmost safety.