Traveling in a car with low-powered work lights above the dashboard and with bright ambient lights –what would you prefer more? The answer to this question will be the second option for anyone because none like to drive or travel in a car that has poor lighting. The regular incandescent lights or electric work bulbs are quite common and come built-in in most cars, but what if you can enhance the overall vibe? Aoonu Auto has your needs covered with the eco-friendly and long-lasting lights such as the LED door sill lights, aromatherapy diffusers, floor mats, coasters and handle bowl lights. Here are the lights that can give the otherwise normal ride an upgrade –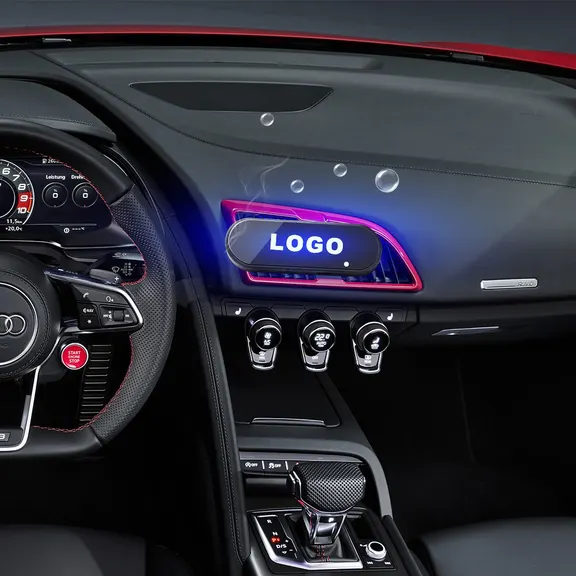 LED Air Freshener –Breathe With Style  
You can choose the aromatherapy sticks to enter in a diffuser or go for the disc and UFO aromatherapy air fresheners for an awe-inspiring ambience inside the car. Available in red, silver and black, the disc aromatherapy boxes offer 360-degree ring smell to get rid of odor. At the same time, the purple, black, blue, red and silver UFO boxes offer liquid balmy scent of cologne, lemon, osmanthus, ocean, rose and more.
Door Handle Bowl Lights –Locate Switches With Lighted Logo
The LED door handle lights from Aoonu Auto are also customizable according to the brand name or your choice of logo and name. As an upgrade from regular door handles, the LED handle bowls will guide you in finding the switch to roll up or down the windows or pull the handle to open the door in the dark. Not only will these lights announce the name with logo but also guarantee long-lasting service with the Japanese acrylic housing that resists corrosion, spillage, tear, dust and scratches. What is even better, you get to choose from red, blue, multicolor and white light color variants.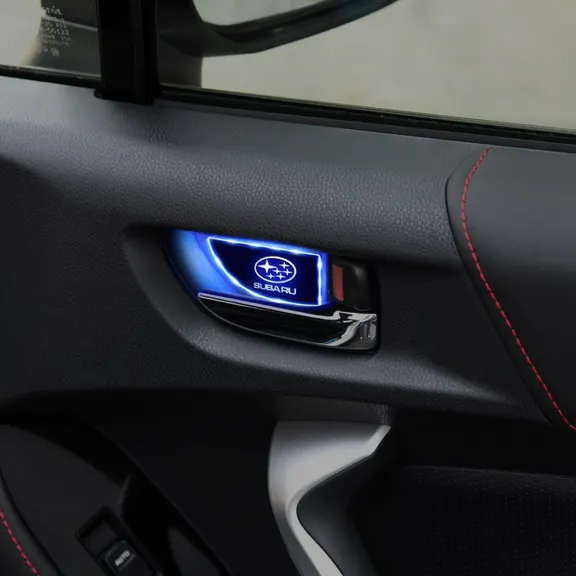 LED Door Sill Light –Keep Cars And Passengers Safe
Just like flights keep the emergency exit way luminous for guiding the passengers properly, your car can use the door sill light to help occupants get in and move out of the car safely. Upgrading the door sill with Japanese acrylic light bar will come with benefits such as you will never have to worry about scratches, dirt and water ruining the sill and it will lighten up the space with the name of the brand and logo highlighted properly.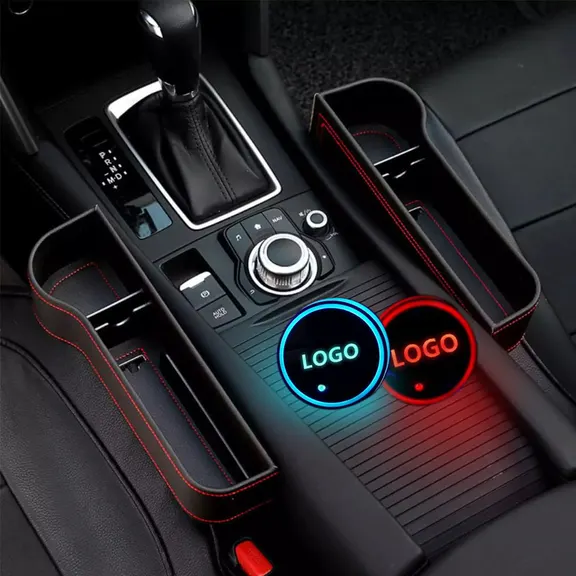 LED Cup Holder Coasters –Never Spill Anything
The LED cup coaster can solve your lifelong issues with handling food or beverage while driving or traveling in a car. Thanks to the light sensor, the coasters glow immediately as you start the car in the dark to help you locate faster and keep the drink bottles or glasses or food packages in place. With the vibration sensor, you can lighten the coaster up whenever you touch it and you do not have to worry about energy consumption as the LEDs will automatically be off after fifteen seconds of inactivity. There are seven colors and sixteen lighting modes to choose from.
There is no need to settle for brand-specific LED light fixtures for your car unless you wish to highlight the brand to the occupants. With your choice of lighting style and light color, you can customize the interior lights to make the journey more enjoyable.