Are you accustomed of driving at night or in the dark? Haven't you ever felt the need of proper lighting for the door handle while you fumbled with it? Not many cars come with built-in lights in the door handle bowl and as a result, it often gets difficult to locate the handle, window sliding switch and door lock mechanism. If you think that these LEDs are costly car interior accessories, you are wrong because not only are these affordable but also long-lasting options while leaving hardly any carbon footprint in the environment. As energy-efficient lights, these are convenient and easy to use. Here are the reasons why you should consider adding door handle lights in your car –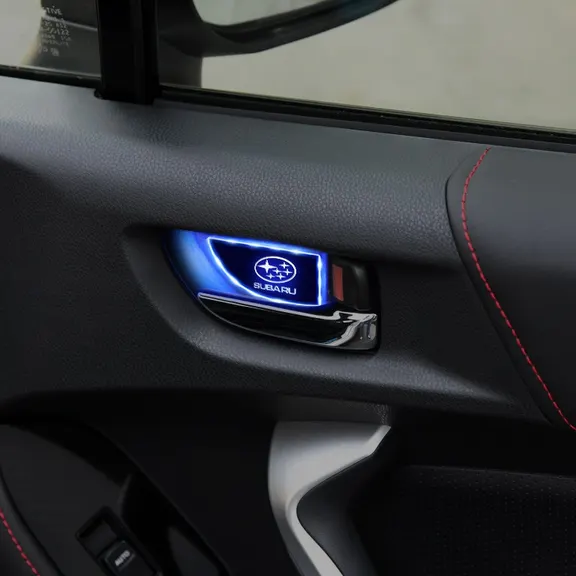 Different Shapes, Sizes And Colors
No matter which brand of car you drive, there are handle bowl lights for all car models like Audi, Volkswagen, Nexus, Toyota, Mercedes-Benz and so on. As per the size and dimension of the door handle bowl, the light bars are designed by Aoonu Auto in four different shapes. The color of the lights can also be customized from red, multicolor, blue, green and white variants. As for the car logos and words, you can settle for the car brand name with logo or provide your preferred logo and words accordingly.
Secured And Easy Installation
These door handle bowl lights work as ambient lighting with the LED chips that have a lifespan of over 2000 hours. Installing the light strips is easy as these come with 3M strong adhesive and once you have stuck it on the bowl, it will not fall off or tear off leaving residual glue. The mirror polished acrylic surface of the LED door handle lights does not have a dazzling effect to create extra glaring reflection to your eyes while the high condensation materials on the bottom surface make sure that the light has overcurrent protection.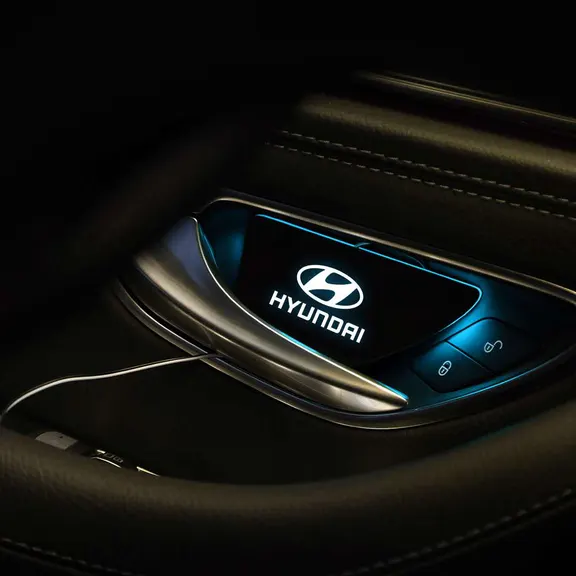 Protection From External Force
The control chip with efficient decoding will ensure zero fault code and the IP65 rated waterproof material is resistant of high temperature and flame-retardant. The hermetic design protecting the board has glue-filled and sealed lamp to avoid dust and rain to enter and damage the chip or anything to the interior. The light beads have superior conductivity and offers quick heat dissipation to prevent overheating from prolonged use.
The installation too is safe for the car as the pin-in setup is non-destructive i.e. you do not have to alter the wire. Being anti-corrosive and durable, these LED lights for door handle bowls will make way for a safe and charming journey in the car for both the driver and the passengers.
These 12V lights are only about 0.4-0.5cm thick and therefore, will not seem too obvious or stand out amid the rest of the interior mechanisms. All you need to know is that the white wire is for positive charge and the black negative. Therefore, enjoy a DIY installation of the lights for all four doors of the car or get lights for only the front or only back doors and you will never have to worry about locating the door and window opening and closing mechanisms.