LED door sills are one of the most gorgeous gifts you could gift your car for improved safety and utility
Accessories have been reinvented from time to time to keep up with the latest trends they have been hopping on every shelf in the car interior accessories stores. They are highly followed by car adventure lovers and the people who like to be on the edge. People these days are experiment and they like to invest in cool accessories especially there is an increasing craze for LED car accessories.
Let's find out the striking features of the ideal car decorations by AoonuAuto, called led door sill that never flops to impress the users and observers: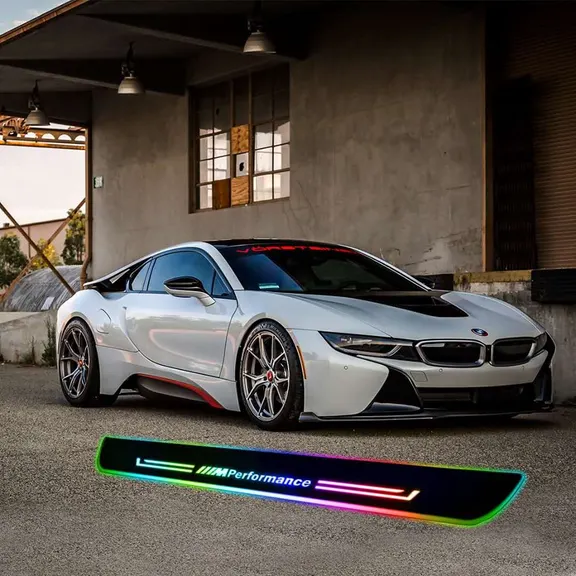 Amazing specifications making it a much looked-for adjunct
The magnificent pair of accessories is the one that can be installed on the front as well as the rear doors acting as a shiny threshold. Working on the 12 V of the voltage they shine brilliantly and catch the current as low as 0.5 A. The toughness is exemplary because they are made of Japanese acrylic material which is known for its strength as well its adaptability.
They are popular for their unparalleled luminous effects and they can illumine in the colors- Red, Yellow, Blue, Green, Rose red, White, and multi-color. These colors shine so dazzlingly in the eyes of the spectators without distracting their line of sight. The led car door sill plate light immediately sets the whole mood of the car cabin right and uplifts everyone's spirits. These fine auxiliaries fit so well and blend in the texture of the car, look so thin and elegant with a thickness of only 0.4- 0.5 cm.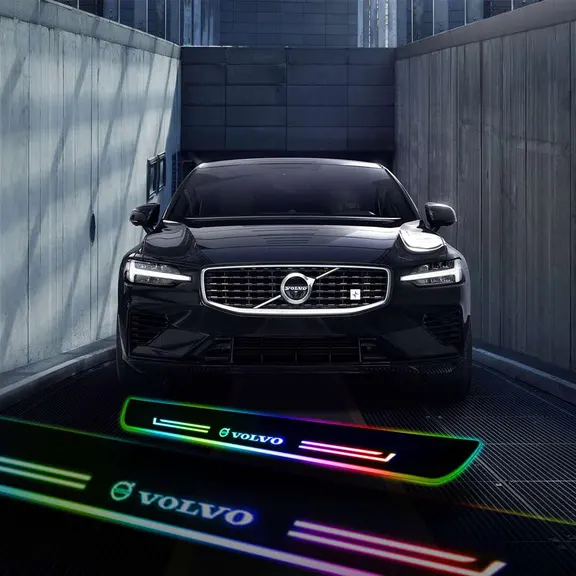 Premium LEDs that increase safety and gift a chic look to the car
The material of the LED car door sill plate light is IP 65 waterproof that shows how useful and safe this is to use. It is natural that the people who sit behind be it your kids or elders anybody can spill water or juice on the door sills, but with this water-resistant nature you can rest assured. This property makes it an anti-corrosion and anti-rust ancillary which is surely much durable than others floating cheap in the market.
Your night trips can be insured with promised safety because the lights will shine as soon as the door opens and the light is rendered around the car for safe stepping down or up. Usually, it's tough to spot a safe place where to park in the dark for some rest or urgency, but with LED door sill it's made easy because just open a door a bit and you are 'good to go'.
Customizable door sills giving your car an exclusive status
AoonuAuto offers a platter of options to exercise your personal choice when it comes to various designs- logo and line style to flaunt your four-wheels as flamboyantly as you wish. So, why not talk about the complete steering of choice in your hands and make the most gorgeous custom illuminated door sills?
As they say 'To each his own', so you could choose what you wish to sport- sober or a bit flashy design. You could just contact our team members to know how to draw your logo to match the brilliance of your car brand.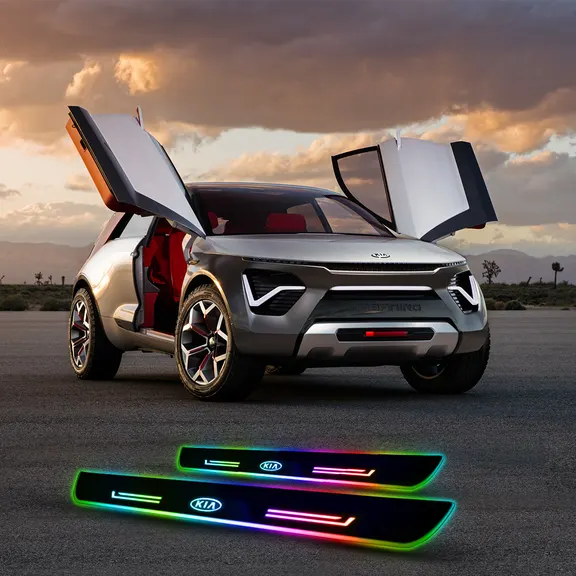 Your stunning car needs a fair share of maintenance and it needs to be gifted some love and care in the form of newest LED door sills.