Since winters are a time for moving into quiet, solace, and the time to face early darkness in the absence of sun or dim-lit milieu in the day, one should equip the cars in correspondence with the changed environmental conditions. For heading towards a chilling climate, there is a need to feel sufficient and well-geared up if their cars have enough efficient exterior and car interior accessories for ensuring a safe and smooth sojourn to their loved ones.
Let's find out which accessories can be installed to ensure that the travels aren't hampered only because of the lesser visibility in winters: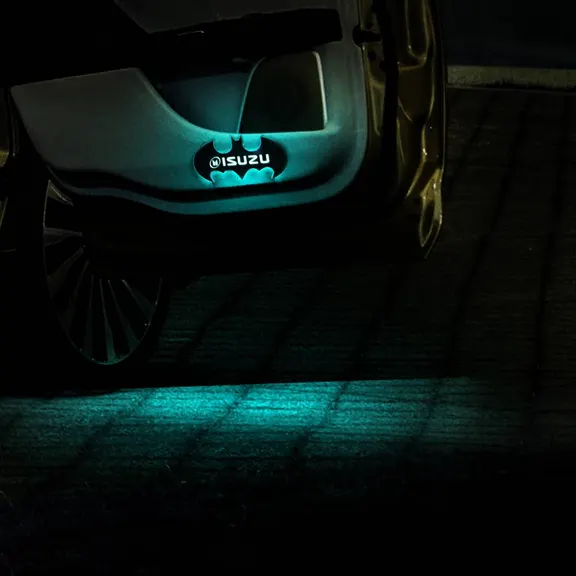 LED Bat Lights for a decently-lit interior and exterior in opening car doors
These are the improvisation of general logo projectors done on all four doors. The bat-shaped format of lighting will add brilliance to when the car doors will open to a delightful view. There are three options of designs to choose from, optional line style and also how you wish to have your brand name on it. In winters, the lighting outside is shadowy, and you might find difficulty on where to stop by for some rest. So, if you have these illuminating LED bat lights installed, you may open the door and can guess whether the place is safe or not for getting off cutting every risk of small accidents.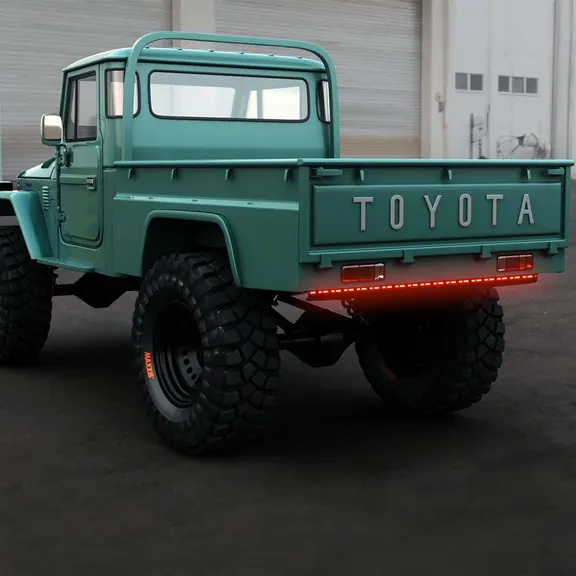 Tailgate light bars to caution other motorists at night
These fabulous and thoughtful designs by AoonuAuto are meant for all cars and trucks (coming in two models- million colors for cars and red for trucks.). These accessories speak for your vehicle's presence on the road by shining in bright colors, which would be highly safe to drive on with because winters are a time when usually fog disrupts the view, and it's difficult to judge if any other vehicle is heading before you. So, these LED tailgate lights are installed on the edge of the trunk ( joined by default with pins) which make it easy to fix, without breaking the original circuit. One can DIY this fixture using the instruction booklet.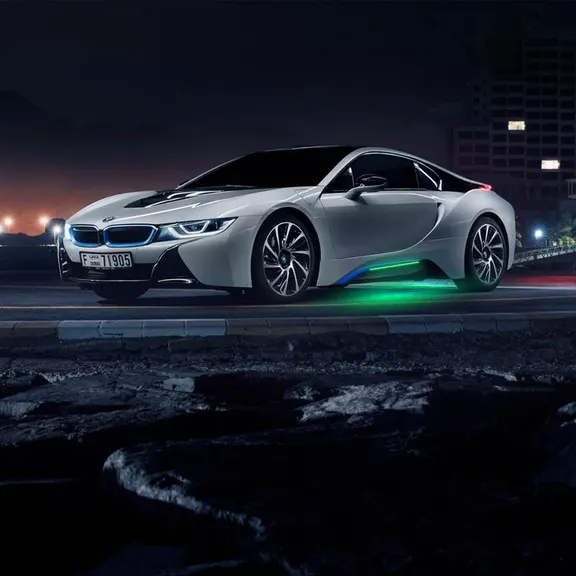 LED underbody lights for a smooth sojourn on road in style
Since winters blur the view on the road, you can still outstand easily when you install these lights under your car. The lights having a clear silicon housing and being optimally waterproof they can withstand the road conditions and still stay there stably fixed. You can operate these lights using the remote control or by downloading the APP on your phone. The various combinations of LED underbody lights can be explored like music sensor modes, switchover modes, breathing modes, and monochrome.
Daytime Running Lights for dim ambiance
Usually, pedestrians and animals cannot judge an approaching vehicle in winters while crossing by. Even other cars cannot find out if a vehicle is approaching as sometimes the color of the cars (darker shades) camouflage with the surroundings. This way there are huge risks of fatal collisions on roads. So, to gear up for winters one needs to have very essential DRLs to be installed in their headlights to pierce through the dull ambiance and mark a clear movement on road.
So investing in these stunning and safe accessories will light up your expeditions like never before and will ensure you safe trips with outstanding car atmosphere lighting, internally as well as externally.