In this article, we will introduce one of Japan's three major auto companies – Honda. In the automotive field, Honda has experienced half a century of development since the first model was launched. Most of Honda's products have the characteristics of energy-saving, environmentally friendly, stable in performance and cost-effective. Today, its automobile production ranks among the top ten in the world. Next, let's take a look at Honda's career history.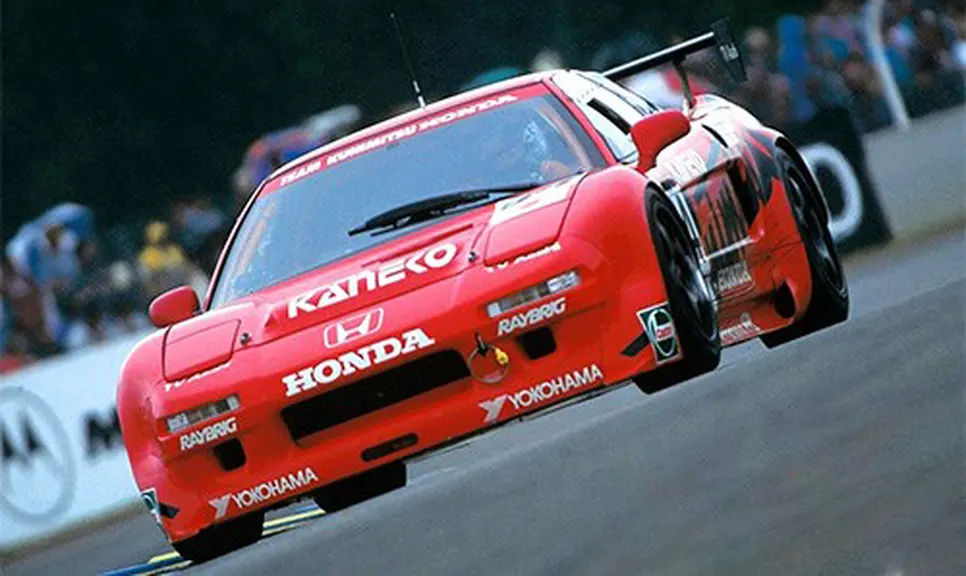 ◆ Before 1963, Honda started its business by motorcycles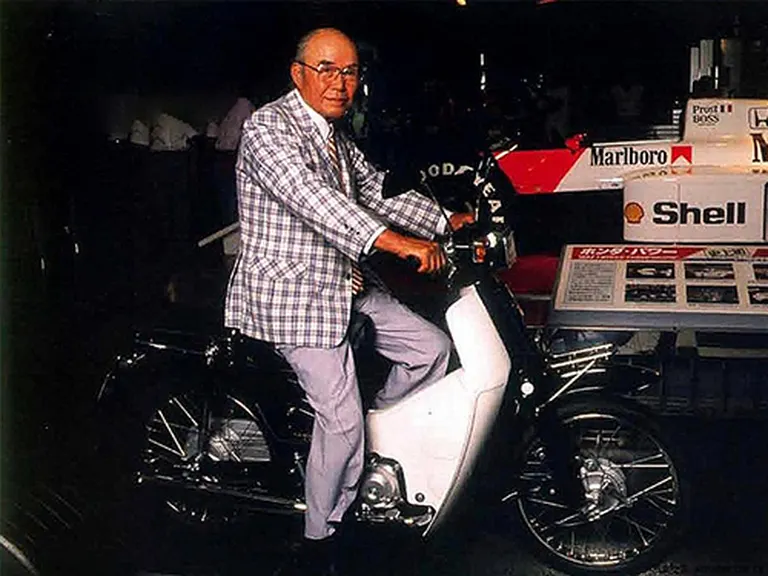 Honda Technology Co., Ltd. was established in 1948, the founder is Soichiro Honda. In 1906, Soichiro Honda was born in Hamamatsu, Japan. After only 10 years of formal education, he went to Tokyo at the age of 16 to start his auto repair apprenticeship. During his work, Soichiro Honda became interested in automobile machinery and racing cars. He not only built racing cars, but also became a driver.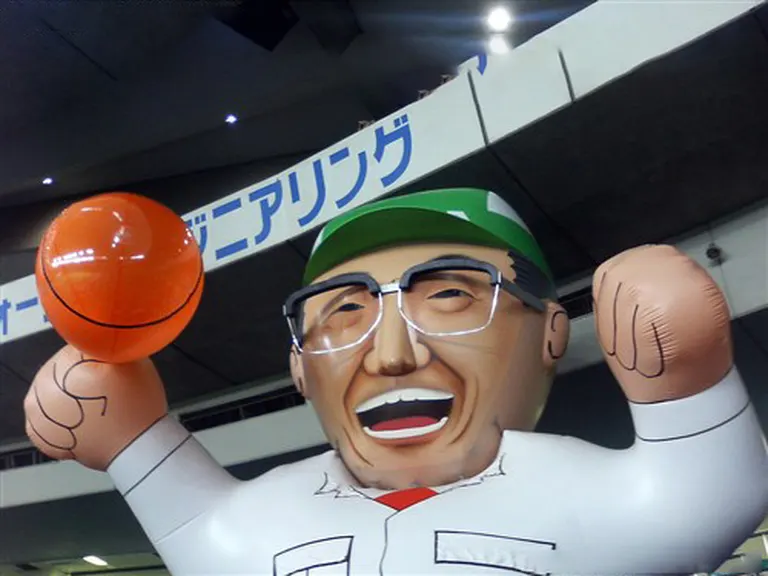 After working for 6 years, with the help of the boss of the auto repair shop, Soichiro Honda opened an auto repair branch shop in his hometown. His business quickly got on track and grew bigger and bigger, but Soichiro was not satisfied, and he started to expand his business. Relying on his creative talent in mechanical engineering, Soichiro Honda invented a metal rim to replace the wooden rim, and obtained a patent in 1931. He is a veritable inventor with a total of 470 inventions and more than 150 patents.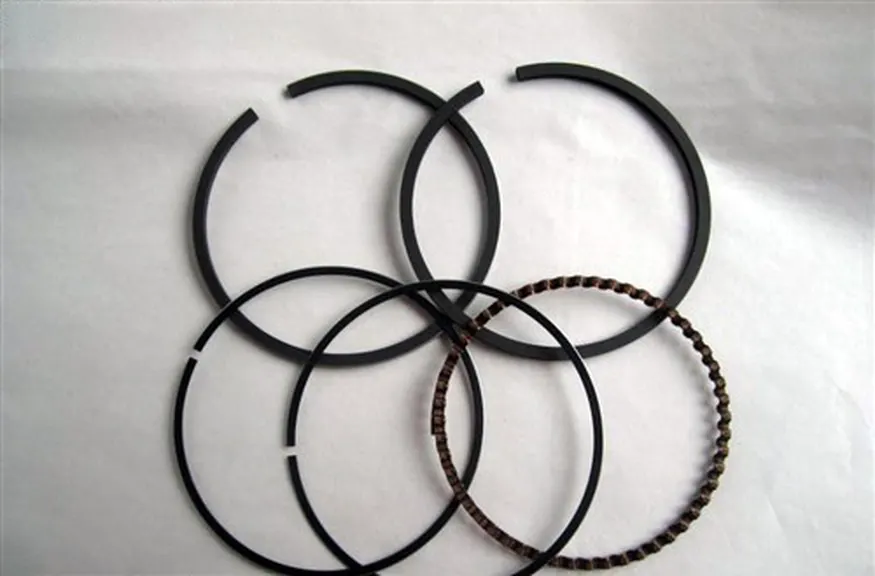 With a large amount of patent fees, in 1934, Soichiro Honda founded Tokai Seiki Company, which manufactures piston rings. This was his first business venture. However, due to process problems, the piston rings made by Tokai Seiki will soon break down, so Soichiro decided to return to school and learn how to cast piston rings. In 1936, Soichiro was injured in a racing accident. Since then, he ended his career as a driver and devoted himself to the company's business.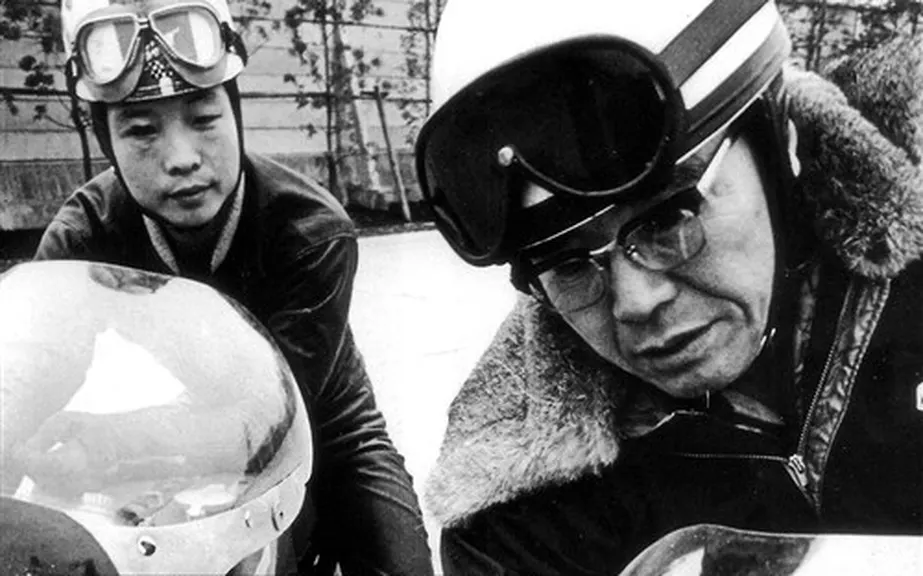 Soichiro Honda's first venture was very difficult. In order to improve product quality, he did not hesitate to spend a few years studying hard. By 1937, Tokai Seiki Company had been able to manufacture durable piston rings, but the quality of its products was still not ideal. At that time, Toyota ordered 50,000 piston rings from Tokai Seiki, but only 3 of the 50 samples submitted for inspection met Toyota's testing standards. In the following years, Soichiro continued to improve the quality of piston rings and realized automatic production, and its products were finally recognized by Toyota.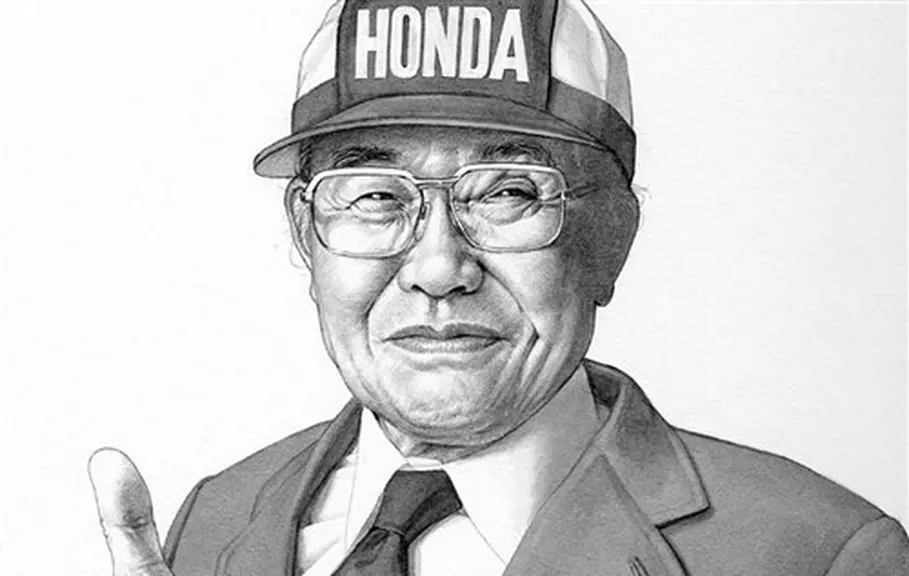 In 1942, Toyota acquired a 40% stake in Tokai Seiki, and the company was renamed Tokai Seiki Heavy Industries. In 1944, Soichiro's factory was attacked by American bombers, and in the following year's earthquake in the central part of Japan, his factory suffered huge losses again. With Japan's defeat at the end of World War II, Soichiro sold the remaining 60% of Tokai Seiki Heavy Industries to Toyota.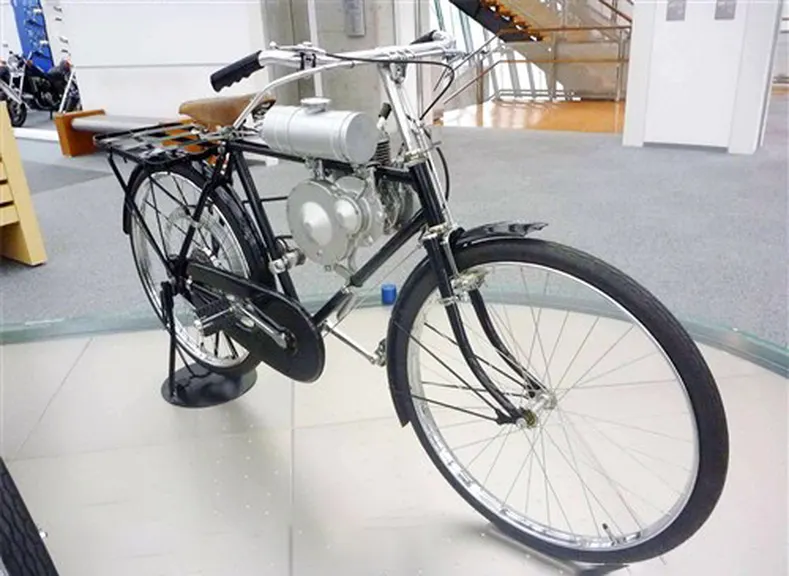 A year later, Soichiro Honda, who was nearly 40 years old, started his second venture. After the war, Japan's resources were very scarce. Cars did not have fuel on the road, trains were forced to overloaded and stop frequently, and the rugged mountain roads made cyclists very laborious. Seeing the business opportunity, Soichiro Honda bought a batch of remaining Tohatsu generators from the military and converted them into auxiliary engines to install on bicycles. This kind of moped can make travel easier, so it quickly became a hot seller.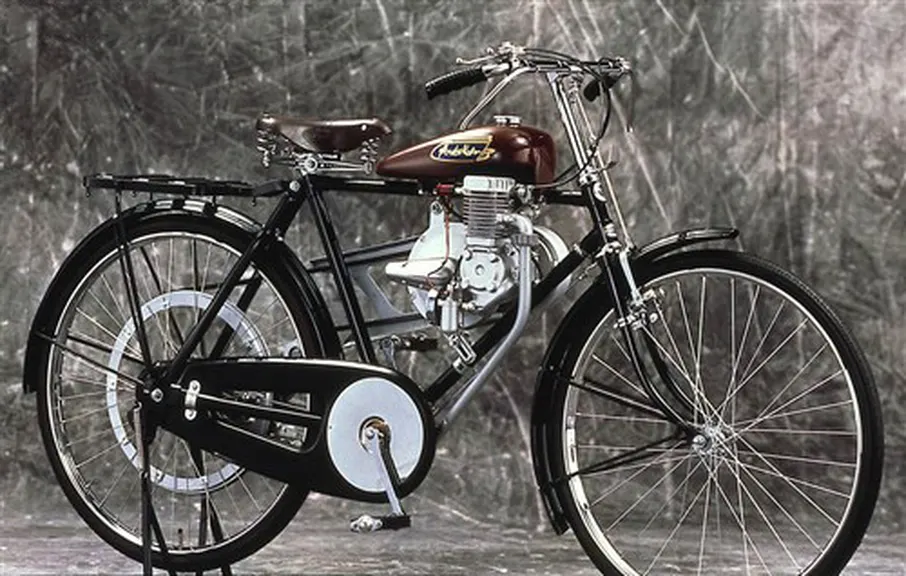 In 1947, Soichiro Honda and Kiyoshi Kawashima (Honda's second president) successfully developed an A-type bicycle auxiliary engine, which was also the first engine with Honda's LOGO. In 1948, Soichiro established Honda Motor Company.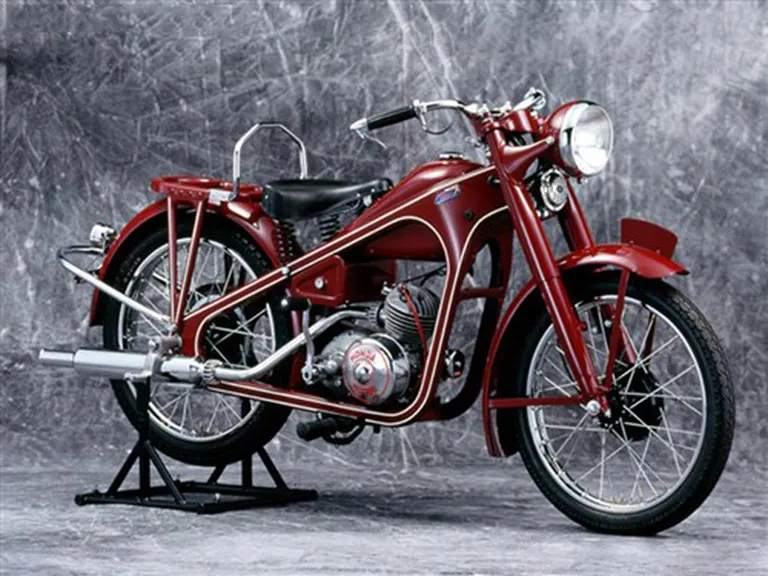 The Dream D model in 1949 was the first motorcycle put into production by Honda. In the 1950s, Honda launched Dream E, Cub F, Benly J, Super Cub C100 and other models one after another. Among them, the Super Cub series has been sold all over the world for more than 50 years with its excellent durability and practicality, and has been well received by users. After 12 years of development, by 1959, Honda had become the world's largest motorcycle manufacturer.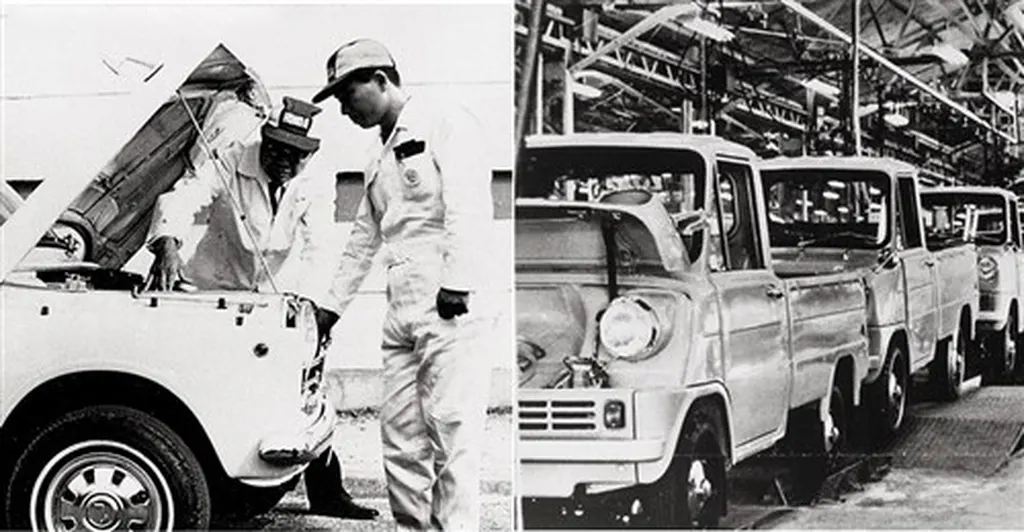 However, Soichiro Honda is not satisfied with just making motorcycles. He believes that making motorcycles is only an application for producing engines, and making cars can give full play to his talents. However, the Japanese Ministry of International Trade and Industry (government agency) at that time prevented Honda from developing automobile business on the grounds that the Japanese automobile industry did not need to add another manufacturer. Nevertheless, Soichiro Honda still did not give up. He ignored the Ministry of International Trade and Industry's ban on production suspension and insisted on car production. In order to prepare to build a car, Honda established a new research and development organization from 1957 to 1958, and hired nearly 50 engineers to develop and test prototype cars for several years.
◆ 1963-1976 Involved in automobile manufacturing and opened up overseas markets
The first car manufactured by Honda was a front-engine rear-drive sports car named S360. The car was first unveiled at the Suzuka Circuit in June 1962, but has not been mass-produced since. At the Tokyo Motor Show in October of the same year, Honda not only brought the S360, but also released two new cars: T360 and S500.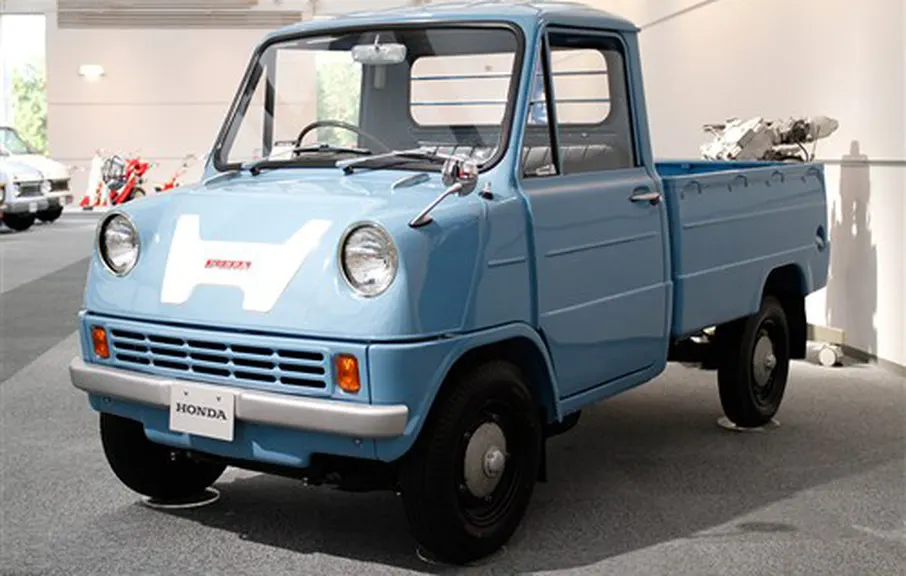 In August 1963, the Honda T360 was the first to put on sale. The car was a mid-engine rear-drive minivan with "May Blue" paint on the exterior and the headlights integrated on the engine cover. The T360 is Honda's first model officially launched on the market. From 1963 to 1967, a total of 108,920 T360 vehicles were produced. The T360 power system is equipped with a 356ml engine from Honda motorcycles, with a maximum power of 30 horsepower/8500rpm, matched with a four-speed manual gearbox, and a maximum speed of 100km/h. Since Honda T360 complies with the Kei car standard of Japan at the time (body length, width and height less than 3000mm×1300mm×2000mm, engine displacement is less than 360ml), it can enjoy a number of preferential policies, such as: no need to have parking space first, tax reduction, insurance discounts,etc.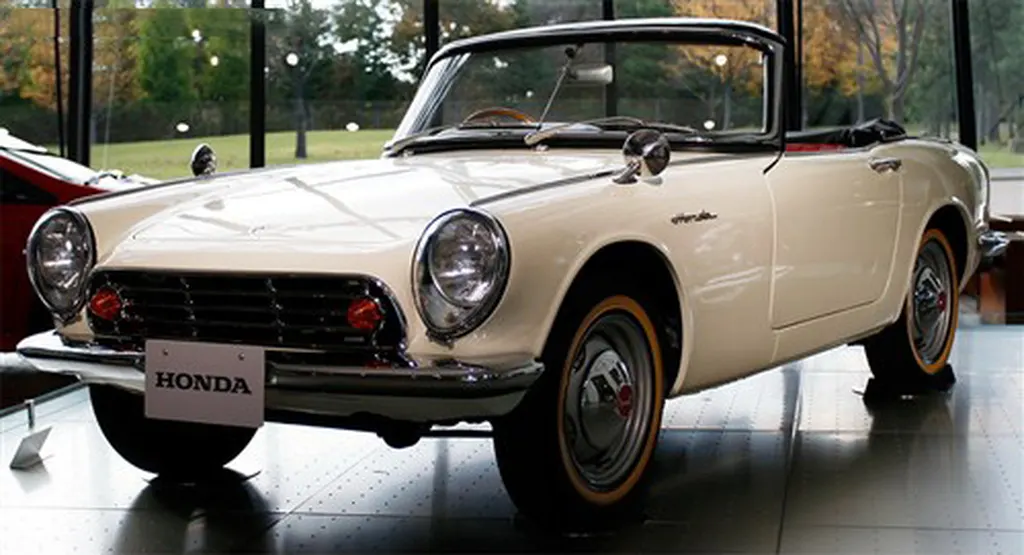 Two months later, Honda invested in the production of the S500 sports car. This car also has a front-engine rear-drive layout, using the same rear-wheel chain transmission form as Honda motorcycles and equipped with a four-wheel independent suspension system. S500 is the first passenger car launched by Honda. The power system of this car has been upgraded on the basis of S360. The engine displacement is increased to 531ml, the maximum power is 45 horsepower/8000rpm, and the maximum speed is 129km/h. It has a wheelbase of 2000mm and a weight of 680kg. From 1963 to 1964, Honda produced 1363 units of S500 sports cars.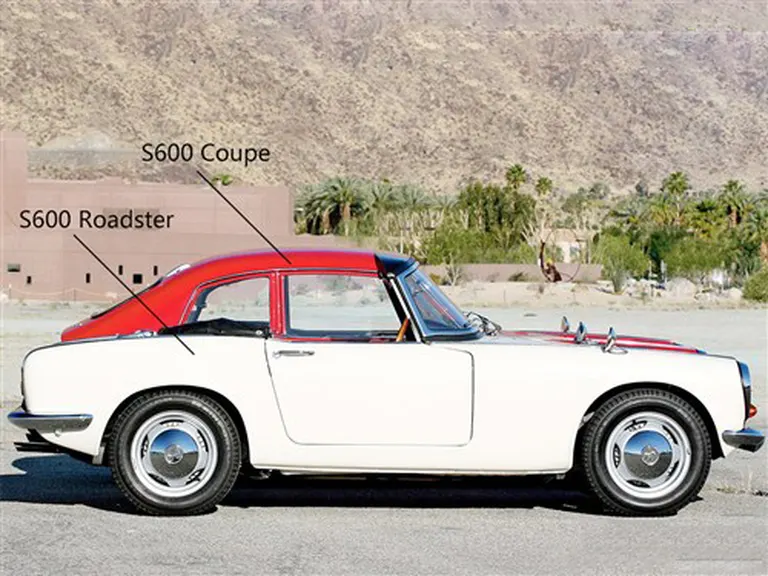 From 1964 to 1966, Honda replaced the previous S500 model with the S600. The new car has two versions, Roadster and Coupe. Honda S600 initially only offered the right-hand drive version, and later trial-produced several left-hand drive versions to prepare for export overseas. The engine on the Honda S600 has a displacement of 606ml, a maximum power of 58.5 horsepower/8500rpm, and a maximum speed of 140km/h.

In 1966, the Honda S800 became the successor of the S600. The car was first unveiled at the Tokyo Motor Show in 1965, and it also had Roadster and Coupe versions. The S800 is Honda's first model exported to overseas. The car is equipped with a 791ml engine with a maximum power of 71 horsepower/8000rpm and a maximum speed of 160km/h. In 1967, Honda S800 models could be seen on the British market. From its launch to the suspension of production in May 1970, a total of 11,536 Honda S800 were sold. Since then, the Honda S series disappeared for nearly 30 years, and it was not until 1999 that the high-performance sports car S2000 was released.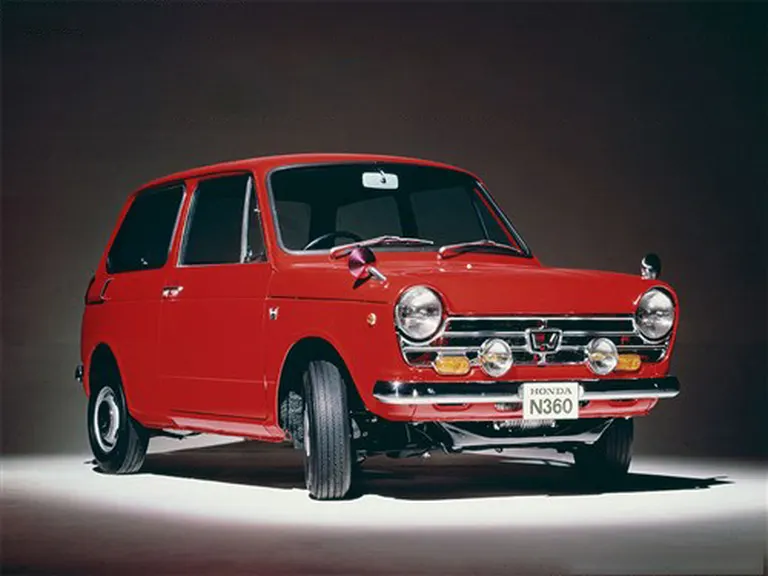 In 1967, Honda introduced the N360 minicar with a front-engine front-drive layout. The car also met the Kei car standard. Once it was launched, it was quickly recognized by the market. The N360 is a miniature car with a wheelbase of 1986mm and a weight of 508kg. It is equipped with a 354ml engine from Honda CB450 motorcycle with a maximum power of 31 horsepower. From 1968 to 1970, the N360 became Japan's No.1 model in domestic sales for three consecutive years.

Subsequently, Honda launched the N600 model with a larger displacement for overseas markets. In 1969, the N600 became Honda's first model exported to the United States. In addition, the car also has a version assembled outside of Japan, such as the N600 produced by Taiwan's Sanyang Industry at that time, which was called "Fugui".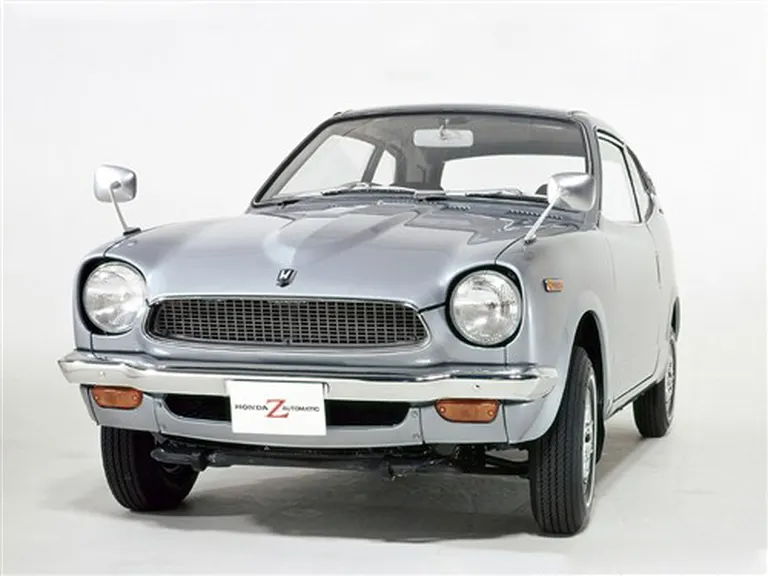 After several years of development, Honda's automotive business has gradually stepped into the right track. In 1970, Honda introduced the Z360 and Z600 models. The Honda Z series is the Coupe sports version of the N series. The Z360 model is sold in Japan and the Z600 model is exported to the United States. At the same time, Honda is actively exploring markets outside of Japan, and its products are exported to Europe, America and other countries. As of 1972, a total of 40,586 N600 and Z600 have been sold in the United States, and the successor of these two cars is the famous Honda CIVIC.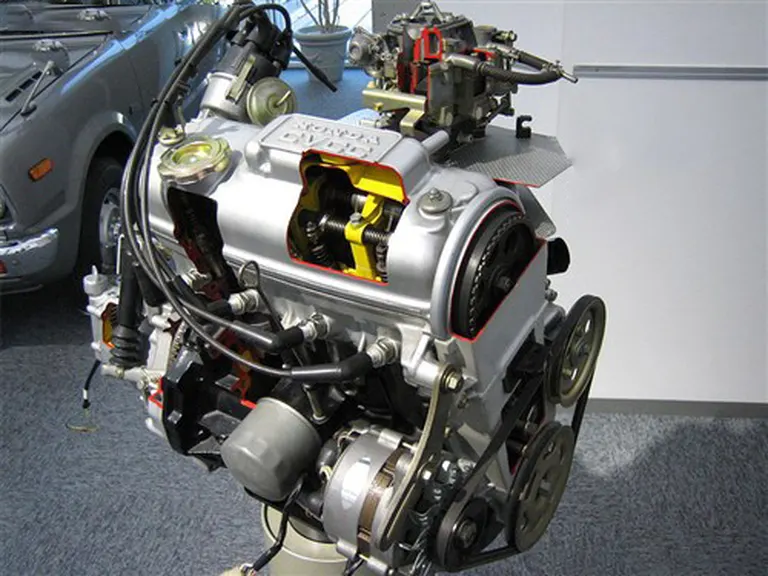 In 1971, Honda released a CVCC engine that can effectively reduce automobile exhaust emissions. The CVCC engine is economical and environmentally friendly. It relies on lean combustion technology to improve the combustion efficiency of the engine. With this engine, Honda achieved unprecedented success in the 1970s, and Tadashi Kume and Nobuhiko Kawamoto, who participated in the development of CVCC engines, later became presidents of Honda Motor Company.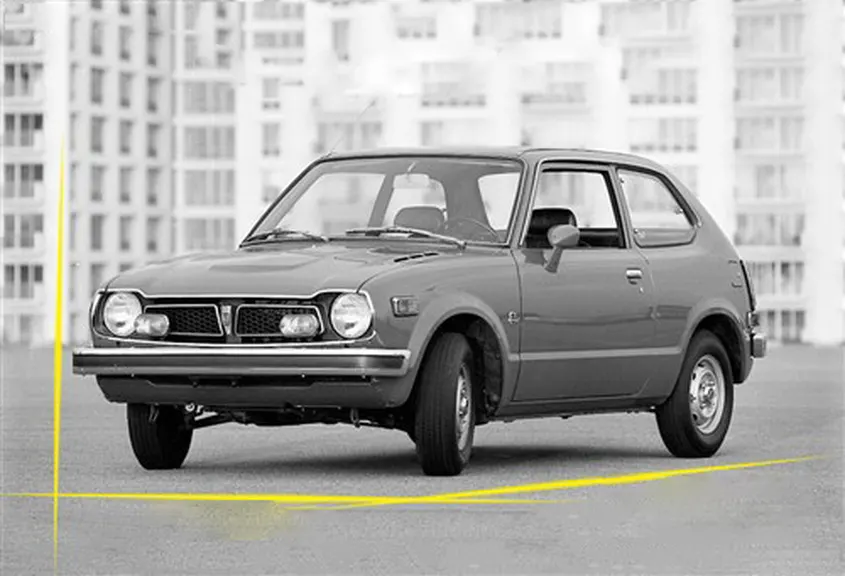 In 1972, Honda officially released the CIVIC model, which was derived from Honda's new front-drive micro-vehicle platform. Honda CIVIC has a slightly larger body size than the N series/Z series, and the engine displacement has nearly doubled. In 1973, Soichiro Honda resigned from the president of Honda Motor Company, and Kiyoshi Kawashima take over the position. At that time, when the first oil crisis broke out, the economic growth of industrialized enterprises slowed down significantly, but Honda ushered in rapid growth against the trend.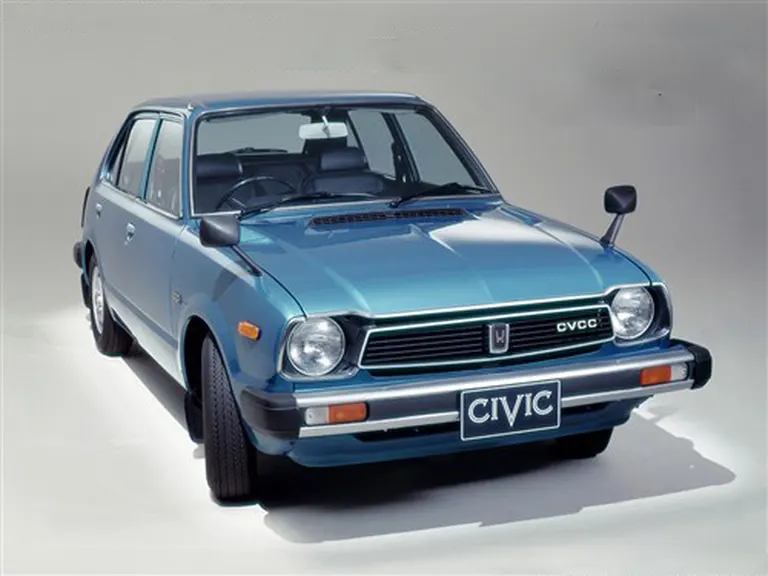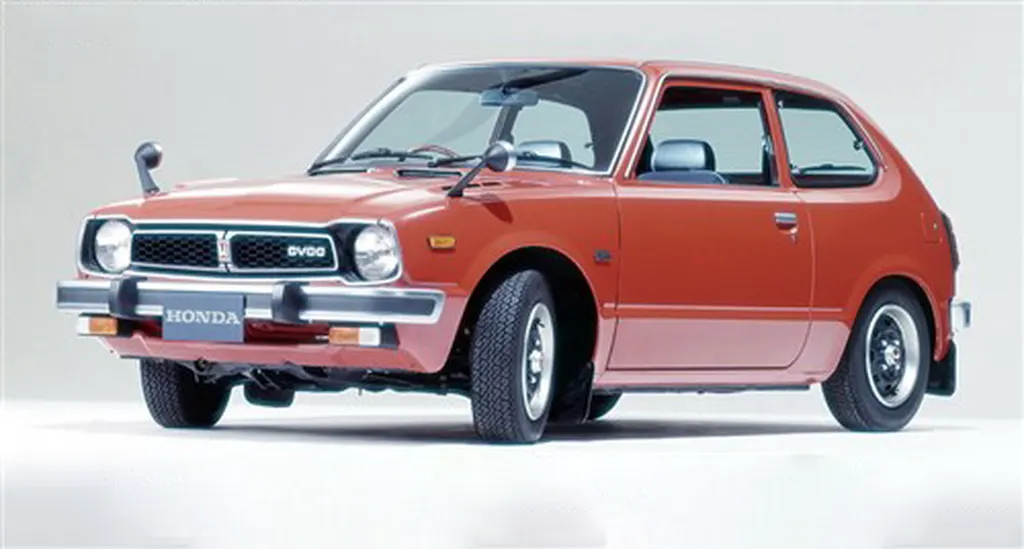 In 1975, Honda CIVIC was equipped with a 1.5L engine using CVCC technology for the first time, with a maximum power of 53 horsepower/5000rpm and a peak torque of 92Nm/3000rpm. In the context of that times, people paid more attention to economical cars like CIVIC, and it was with the hot sales of this car that Honda gained a firm foothold on the world automotive stage.
In 1976, a three-door hatchback model was derived from the Civic platform, and the new car was named Honda Accord. Honda originally wanted to build the Accord into a high-horsepower rear-drive sports car that could compete with the Ford Mustang. However, in the context of the oil crisis, Honda abandoned its original idea and turned the Accord into an economical front-drive car positioned higher than CIVIC. Honda Accord has a larger body size than CIVIC, with a wheelbase of 2380mm. Its 1.6L engine has a maximum power output of 69 horsepower/5000rpm and a peak torque of 115 Nm/3000rpm.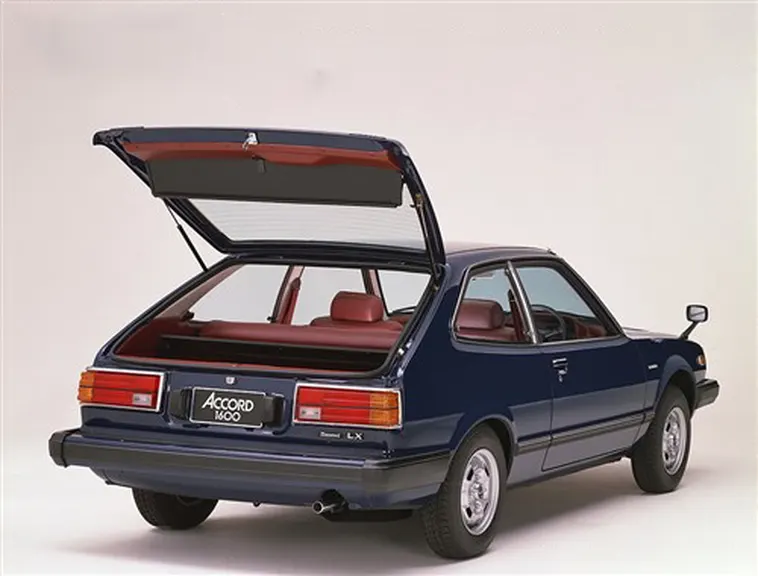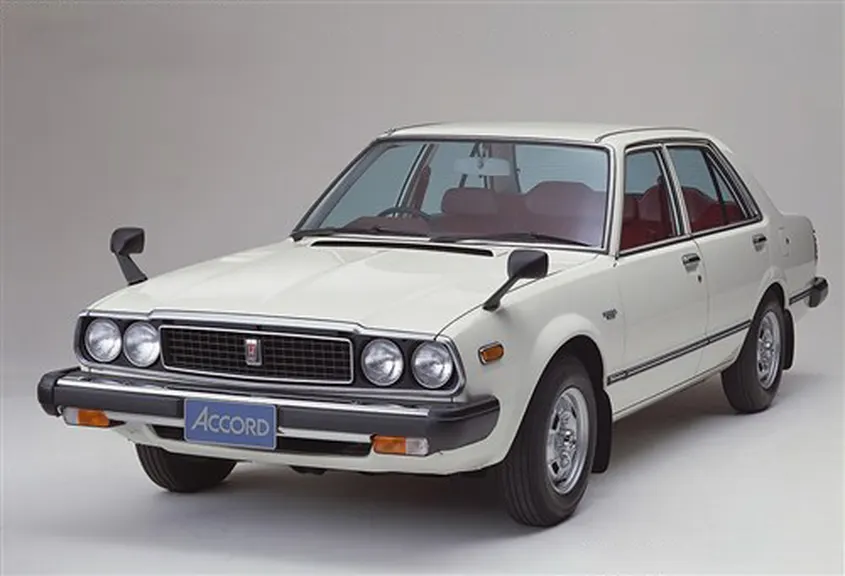 The appearance of the first generation Honda Accord has a strong American style, equipped with a more spacious space and a 1.6L/1.8L environmentally friendly engine with CVCC technology, the Accord has set off a boom in the market as soon as it was launched. In 1977, Honda Accord added a four-door sedan version, which was equipped with a 1.8L engine, with a maximum power output of 73 horsepower/4500rpm and a peak torque of 127 Nm/3000rpm. By 1980, the cumulative production of Honda Accord exceeded 1 million vehicles.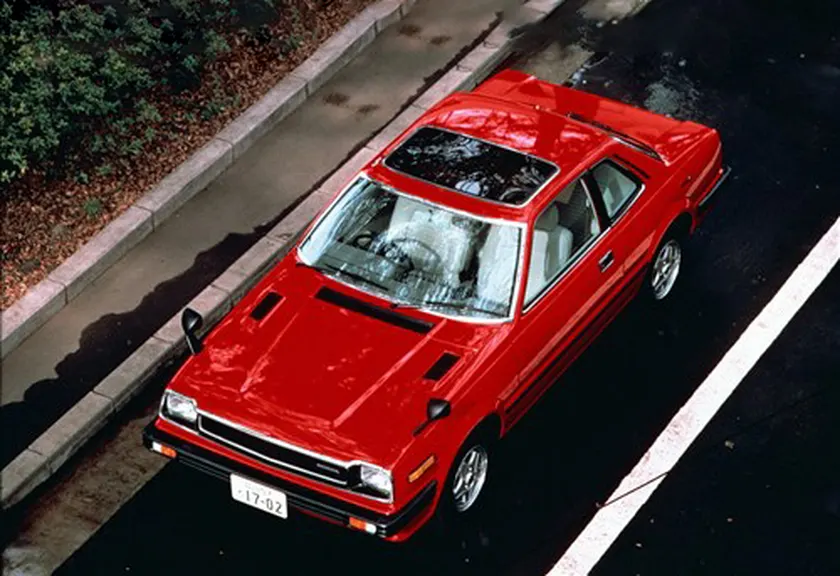 In 1978, Honda launched a model called Prelude, which was positioned as a two-door coupe version of Accord. It was more dynamic in shape. As a coupe version of Accord, the first-generation Prelude is equipped with a 1.8L engine in Japan and the US, and models sold in other countries are equipped with a 1.6L engine. Prelude is a global model. By 1982, a total of about 313,000 vehicles had been manufactured, and more than half of them were sold to the United States.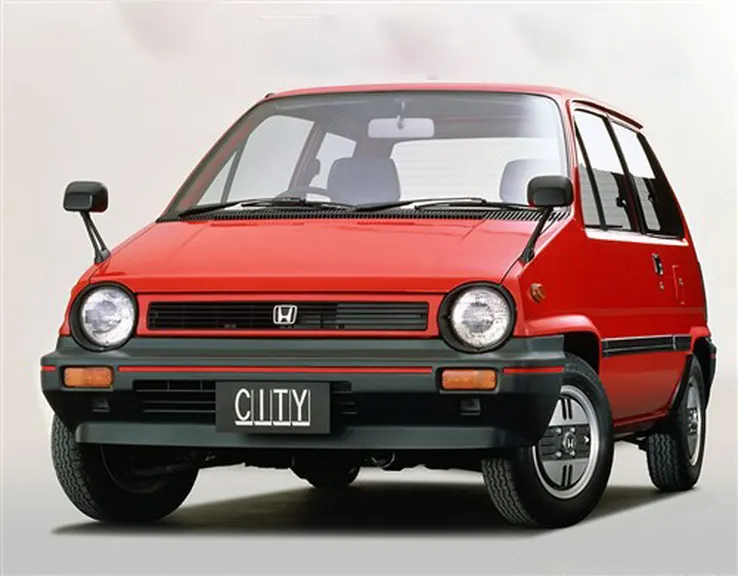 After entering the 1980s, although CIVIC and Accord had already been used as sales guarantees, Honda continued to enrich its product line. In 1981, Honda launched a new city microcar named CITY (called JAZZ in Europe), which is the "ancestor" of Honda's FIT.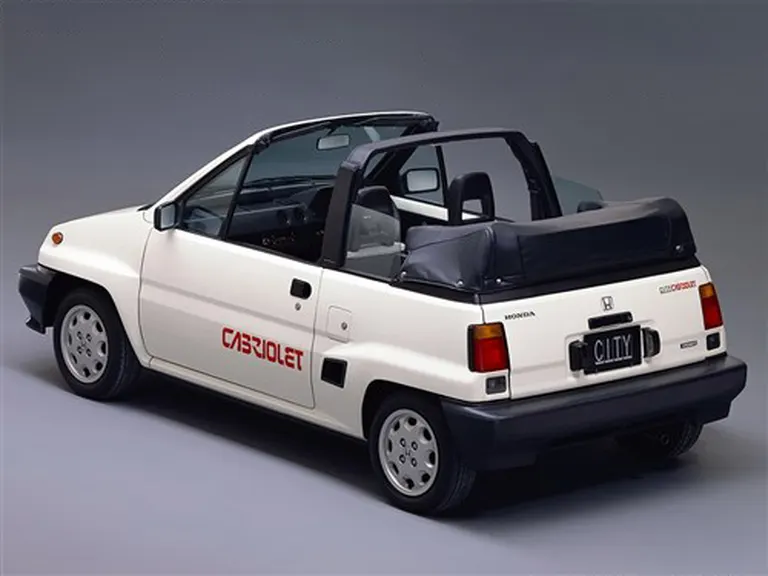 With its novel design, low price and excellent fuel economy, Honda CITY soon became popular among young people in Japan. Honda CITY is equipped with a 1.2L CVCC-II engine, which provides a variety of different power versions, with maximum output ranging from 61 horsepower to 110 horsepower. In addition to the ordinary three-door hatchback version, the first-generation CITY also launched a soft-top convertible version designed by Pininfarina.

In 1982, the North American Honda Automobile Manufacturing Project was successfully launched, marking that Honda became the first Japanese automobile manufacturer stationed in the United States to implement a localization strategy. This is also another milestone task completed by Kiyoshi Kawashima during the 10-year presidential term following the successful launch of CIVIC and Accord series models. In 1983, Kiyoshi Kawashima hand over the president of Honda to Tadashi Kume, whose most important achievement was to lead Honda to develop the epoch-making VTEC engine.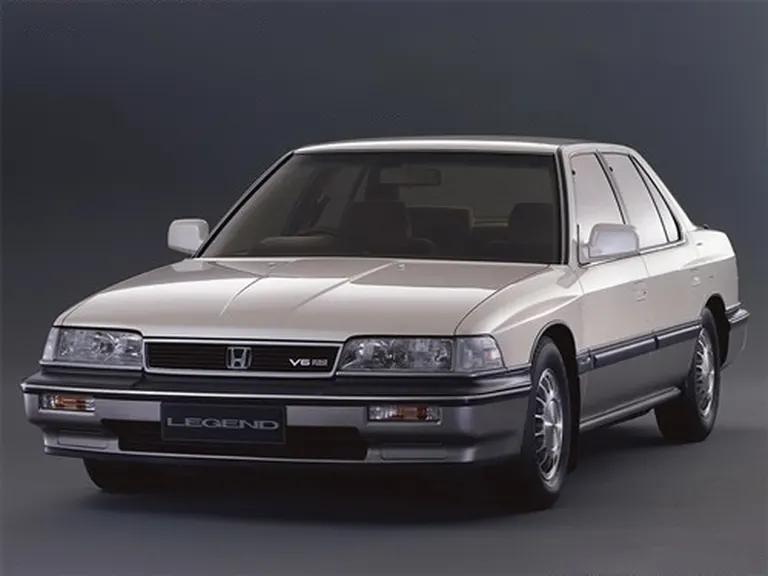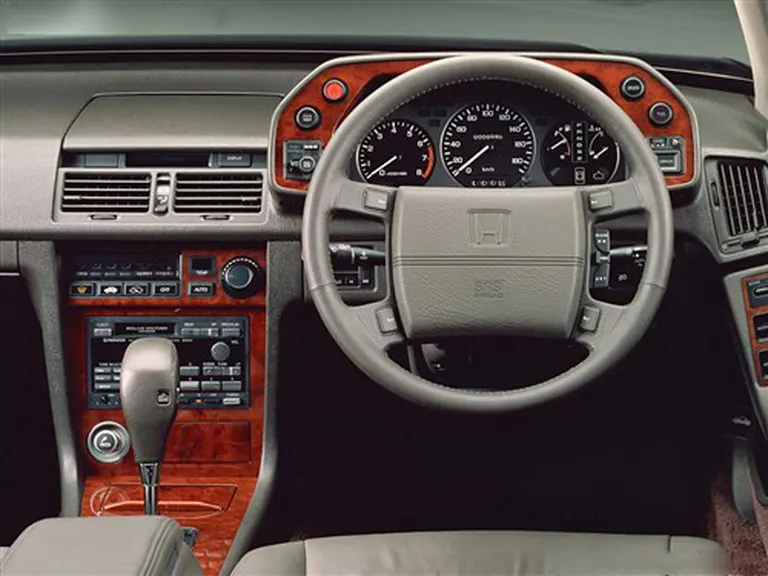 By the mid-1980s, when the shadow of the two oil crises gradually faded, consumers' demand for cars also quietly changed, and luxury cars became people's new goals. As a result, Honda launched its flagship model Legend and luxury coupe Quint Integra in 1985. Honda Legend has a larger interior space than Accord. It is equipped with Honda's first 24-valve V6 EFI engine, four-wheel disc brakes, and also equipped with a stereo sound, air conditioning, ABS and other luxury configuration. The Legend was the first Japanese-made car to use the SRS airbag system, and its price at that time was almost twice that of the Accord. Honda Quint Integra is positioned slightly lower than Legend. It has a beautiful coupe body, equipped with a DOHC 16-valve four-cylinder EFI engine and a chassis adjustment system.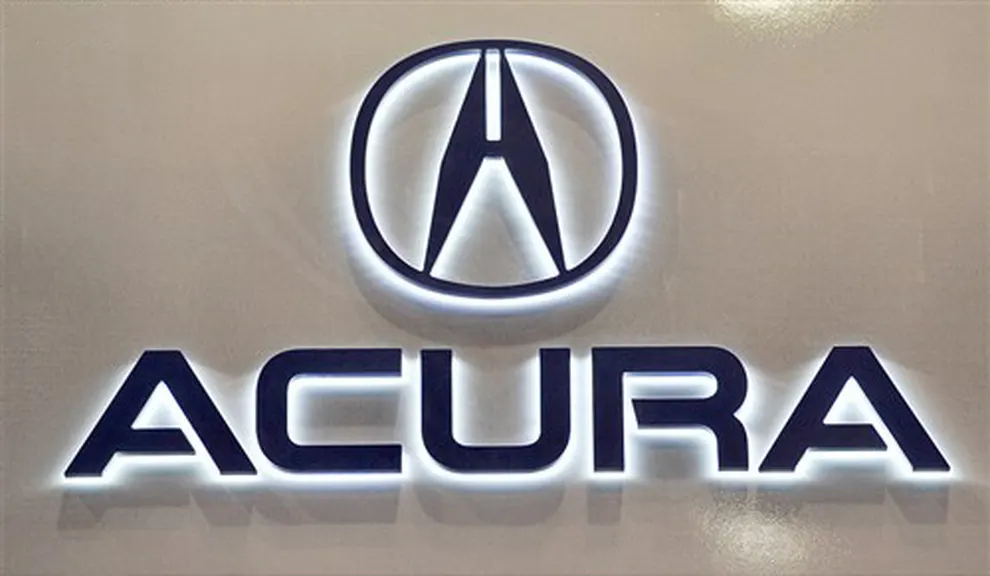 However, people's impressions of Honda cars are mostly stays on reliability and economy, while luxury is a completely different style. As a result, this economy car manufacturer decided to establish its own luxury car brand. In 1986, Honda successfully launched its high-end brand – ACURA.
In 1987, the cumulative production of Honda CIVIC exceeded 5 million vehicles. In addition, Honda Prelude became the world's first model with 4WS four-wheel steering system. The four-wheel steering system is conducive to reducing the turning radius of the vehicle and improving the handling stability and driving safety. In 1988, Honda's cumulative production exceeded 15 million, and the American-produced Accord Coupe model began to be sold in Japan.
◆ 1989-1998 Become the king of naturally aspirated engine technology
In 1989, Honda released the second-generation Integra model equipped with a DOHC VTEC engine. VTEC is the abbreviation of Variable Valve Timing and Valve Lift Electronic Control System. This technology provides higher intake and exhaust efficiency for the engine under various operating conditions and speeds. The original DOHC VTEC engine was mainly used to improve power; in 1991, Honda introduced the SOHC VTEC-E engine that can effectively reduce fuel consumption; the three-level VTEC engine launched in 1995 combines the advantages of the former two engines , made a better balance between performance and energy saving.

In October of the same year, Honda also launched the Accord Inspire model. As a derivative of the Honda Accord, the Accord Inspire uses a four-door Hardtop-style body structure and is equipped with an inline five-cylinder engine. Its direct competitors are Toyota Cresta and Nissan Laurel.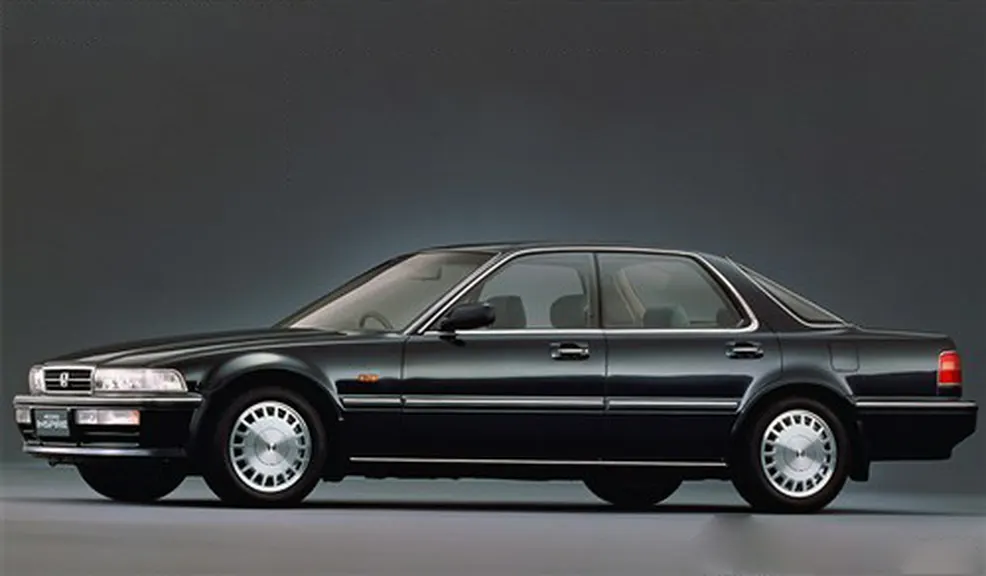 In 1990, Nobuhiko Kawamoto, who was an engineer, became the fourth president of Honda. This year, Honda installed the pre-crash seat belt system and the passenger seat SRS airbag system on the Legend model for the first time. In addition, Honda's mid-engine rear-drive sports car NSX was also officially released. The body design of the Honda NSX came from Ken Okuyama. His masterpieces also include: Ferrari 599, Ferrari ENZO, Porsche 911 and so on.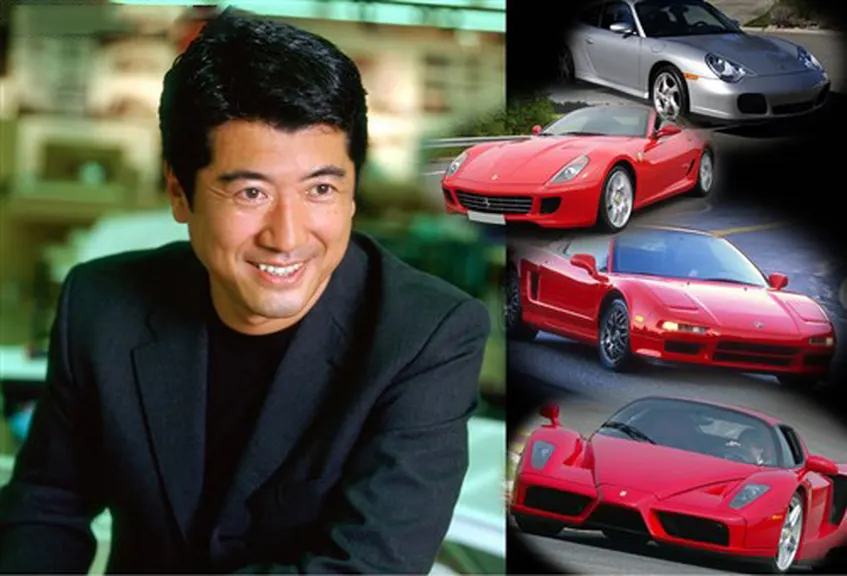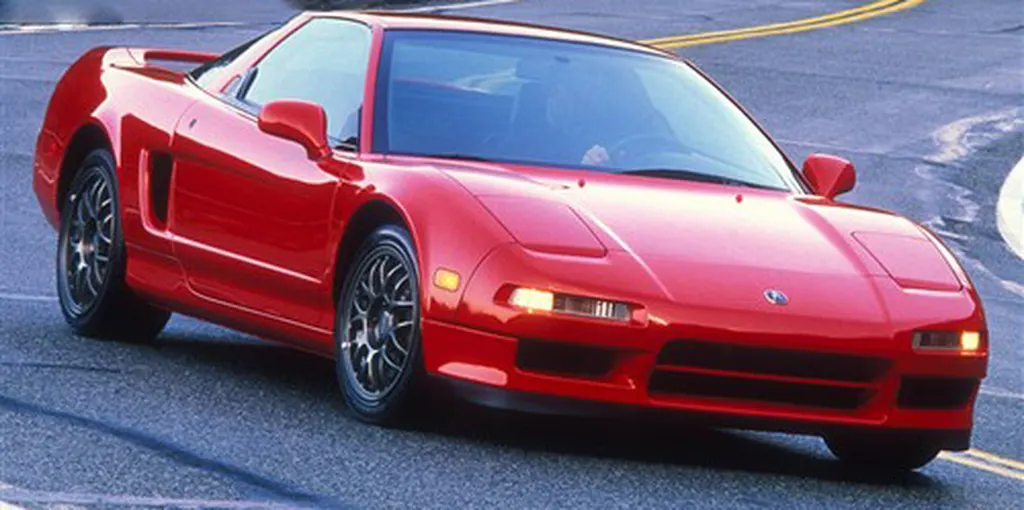 The NSX has a simple and dynamic shape with a body height of only 1170mm. Shigehara Uehara designed an aluminum space tubular frame structure for NSX. The suspension and engine also use lightweight aluminum-alloy materials. Due to the lightweight design, the NSX with an all-aluminum body weighs only 1350kg.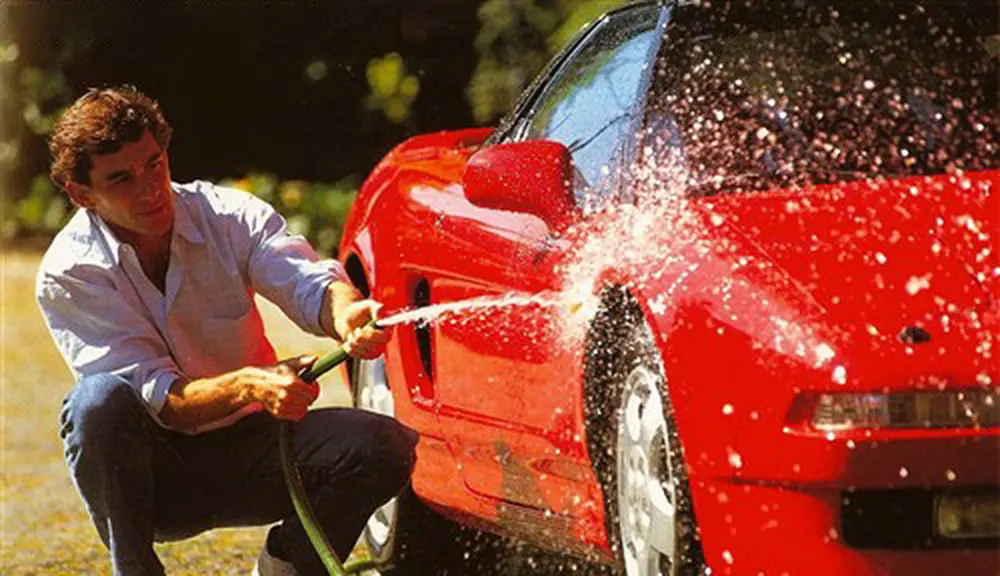 In the early stage, the NSX was equipped with a 3.0L V6 DOHC naturally aspirated VTEC engine with a maximum power of 274 horsepower and a peak torque of 280 Nm; Later, it was replaced with a 3.2L V6 DOHC naturally aspirated VTEC engine. The maximum power was increased to 294 horsepower and the peak torque reached 304 Nm. In addition, Honda's first high-performance red engine is also installed on the limited edition model NSX Type R, which is specially created for the track. In the early 1990s, Honda once fell into a downturn, with reduced orders and declining sales. Nobuhiko Kawamoto, then president of Honda, quickly revived Honda by launching a series of innovative models.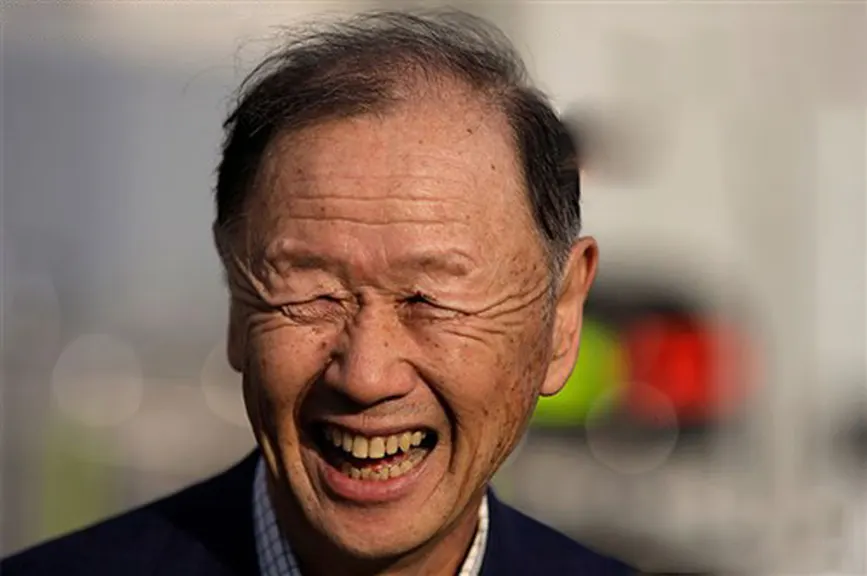 In 1991, Honda launched the miniature mid-engine rear-drive sports car Beat, which was the last car manufactured under the supervision of Soichiro Honda. The car was designed by Pininfarina and complied with the Japanese Kei car standard at the time (body length, width and height less than 3000mm×1400mm×2000mm, engine displacement less than 660ml, maximum power less than 64 horsepower). Honda Beat sold only 3,3600 vehicles in total, of which two-thirds were produced in the first year, and since then sales have dropped sharply.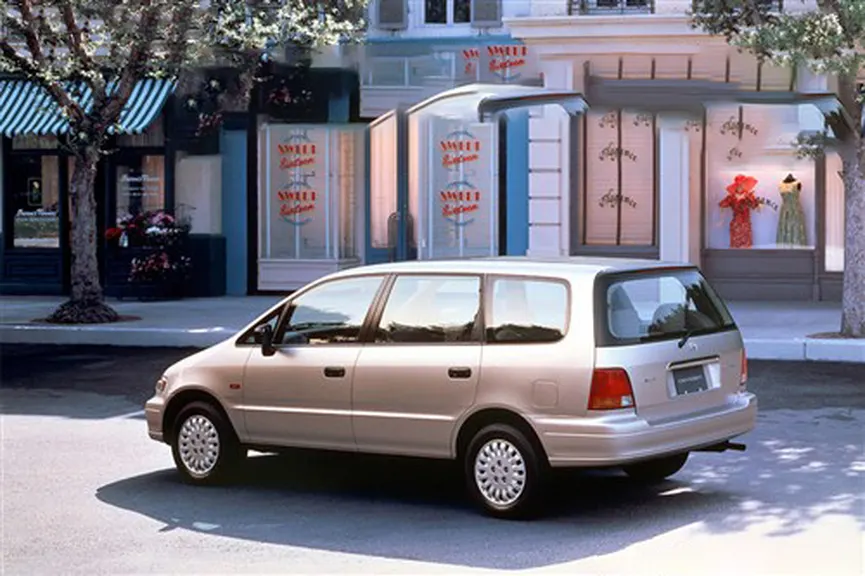 In 1992, Honda's cumulative production exceeded 20 million vehicles, but with the burst of the Japanese bubble economy in the early 1990s, Honda was in trouble. Its sales continued to fall in 1993 and 1994, and its sales volume ranked fifth after Toyota, Nissan, Mitsubishi and Mazda. In order to save the company, Nobuhiko Kawamoto created a new model concept – the Japanese call it a "Recreational Vehicle". It is rely on these new cars that Honda has begun to rise again.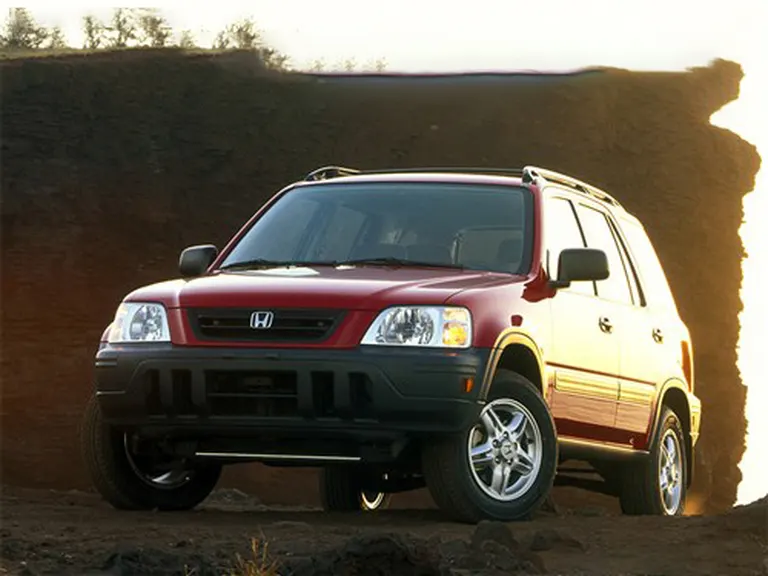 "Recreational Vehicle" mainly refers to the use of existing car platforms to develop more sporty MPVs and urban SUVs while saving costs. In 1994, Honda launched the ODYSSEY based on the Accord platform. The new car has 50% of the parts common to the Accord. A year later, Honda launched the CR-V model based on the CIVIC platform. With the hot sales of these two models, by 1995, Honda's global cumulative production exceeded 30 million units.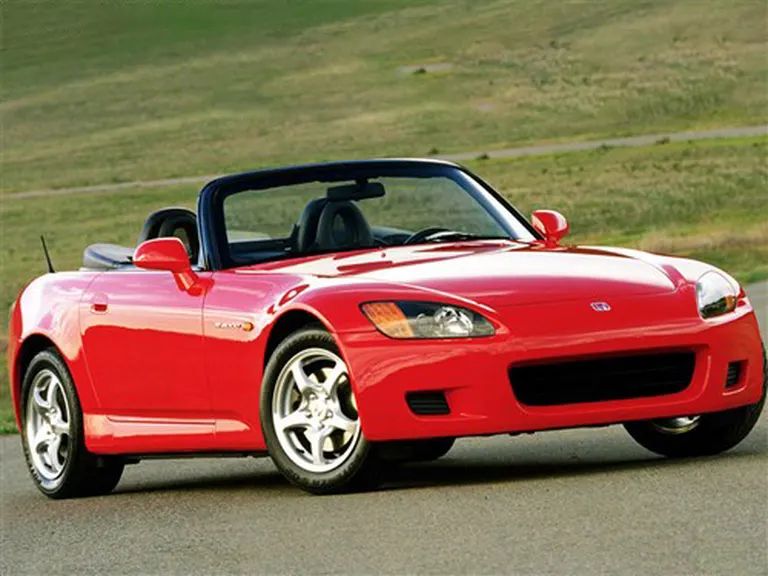 As early as at the Tokyo Motor Show in 1995, Honda once demonstrated a SSM concept sports car, which was the prototype of the S2000. S2000 is a model launched to commemorate the 50th anniversary of the founding of Honda Motor Company. It is a mid-engine rear-drive convertible sports car that has been launched for two generations. Its 2.0L (F20C) and 2.2L (F22C1) engines are the representative works of Honda's high-performance naturally aspirated engines. The car was launched in 1999 and stopped production in 2009, a total of 112,634 vehicles were produced.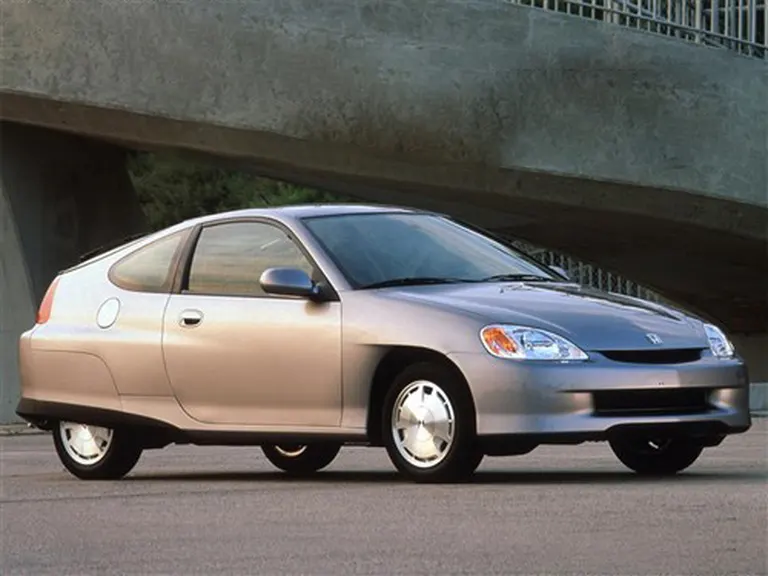 With the continuous increase of fuel price and the increasing awareness of people's environmental protection, Honda began to explore new forms of power in the late 1990s. At the 1997 Tokyo Motor Show, Honda exhibited a hybrid concept car called J-VX, which was the prototype of Honda's first hybrid model, INSIGHT. The first-generation of INSIGHT with a three-door hatchback model was launched in 1999. With an ultra-low fuel consumption of 2.8L per 100 kilometers, it became the world's lowest fuel consumption msas-production car at that time.
◆ Since 2000, actively develop new energy technologies for the future
1、New models: Stream, FIT, CIVIC Hybrid, CR-Z
After entering the new century, Honda launched a new compact seven-seater MPV model Stream, which was developed based on the CIVIC chassis, but the body length was increased by 100mm to accommodate the third row seats. In terms of power, the first-generation Stream is equipped with two engines, 1.7L and 2.0L, matching with four-speed automatic transmission or five-speed automatic transmission.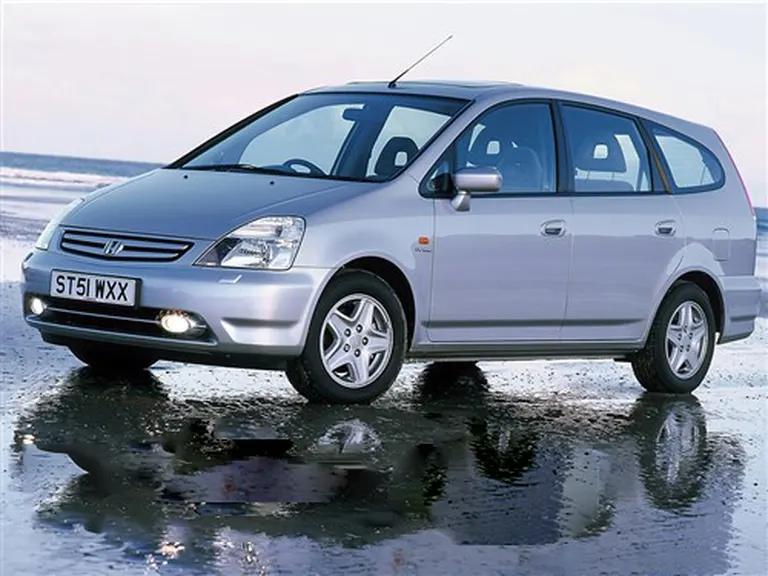 The first-generation Honda Stream was introduced to China in a small amount, and now the third-generation car is about to be launched. The new car will be put into production at Dongfeng Honda's second plant and will be launched in the middle of this year.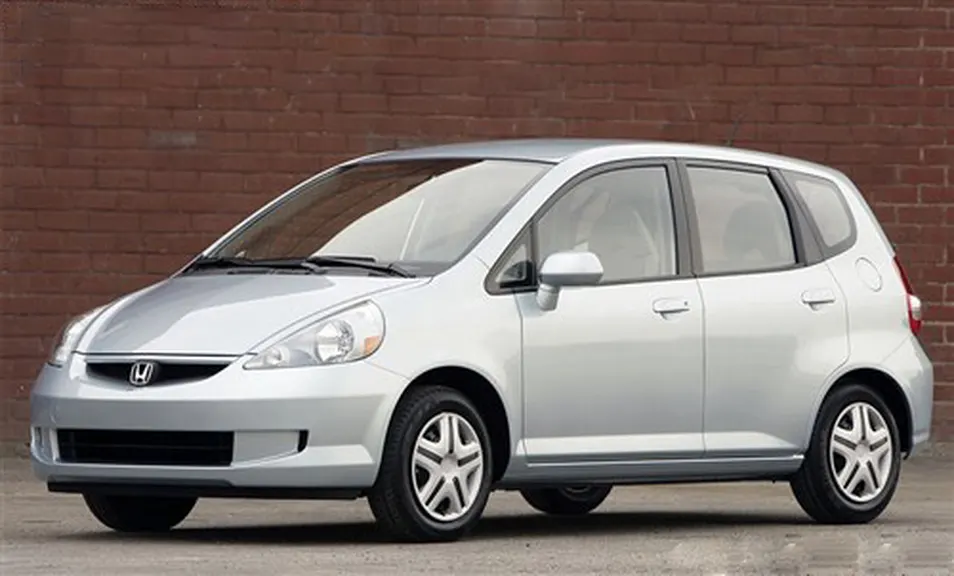 In 2001, the new small car FIT was officially launched. Except for the Japanese, Chinese and American markets, the car is called JAZZ in other countries. FIT adopts a five-door hatchback design, which has a longer wheelbase and larger interior space than similar cars. Honda FIT has good sales performance in Japan and overseas markets. As of July 2010, the cumulative global sales have exceeded 3.5 million vehicles.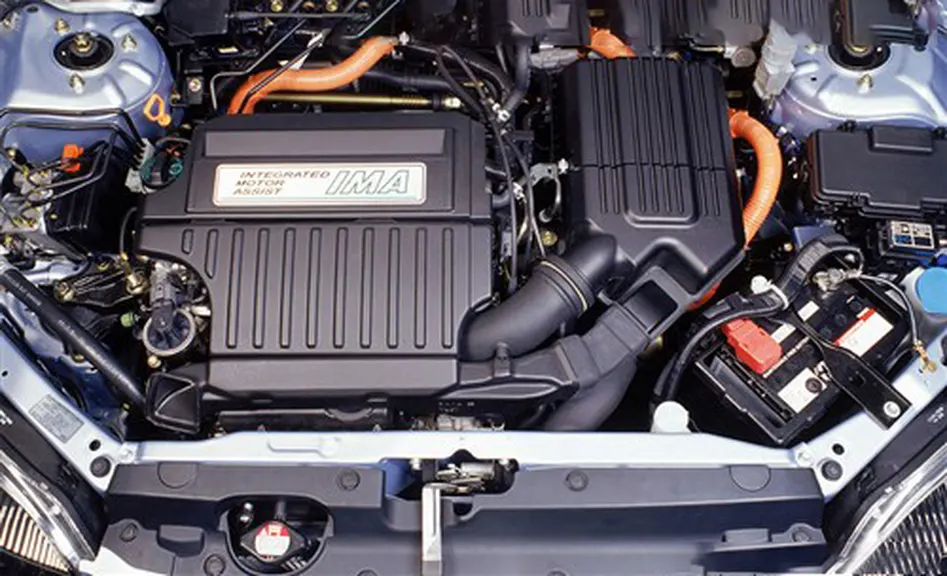 Later, Honda launched the CIVIC Hybrid model based on the seventh generation of CIVIC, which is also the second hybrid model launched by Honda after INSIGHT. Civic Hybrid is also equipped with IMA hybrid system, which uses VTEC engine as main power and motor as auxiliary power.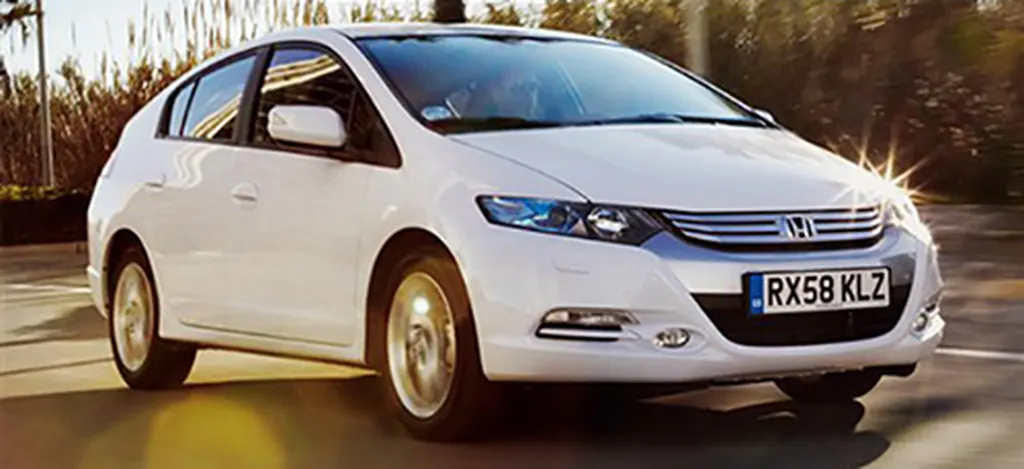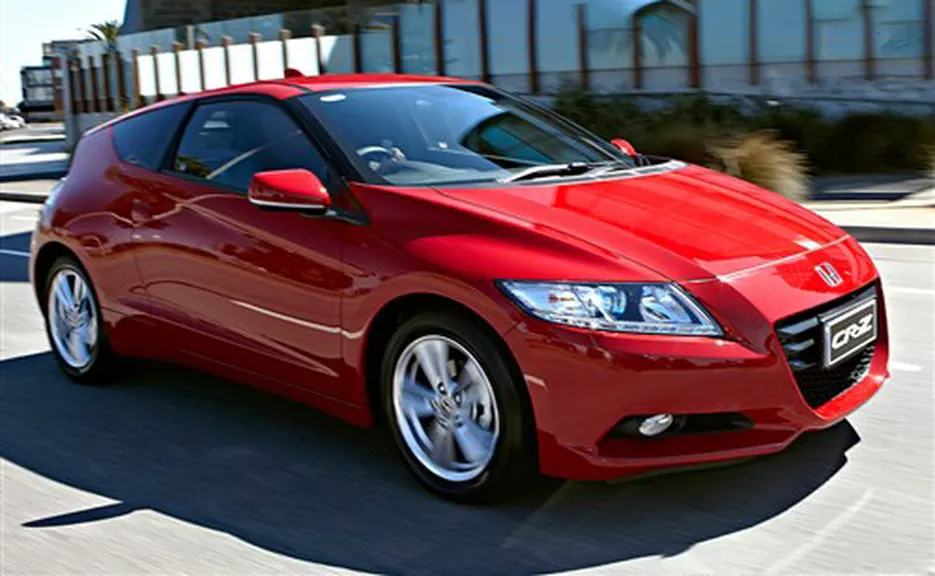 In the following years, Honda has successively launched a new generation of INSIGHT, FIT Hybrid and CR-Z. As of the end of September 2012, the cumulative global sales of Honda's hybrid models have exceeded 1 million vehicles. In the future, Honda will also launch models equipped with a dual-motor hybrid power system.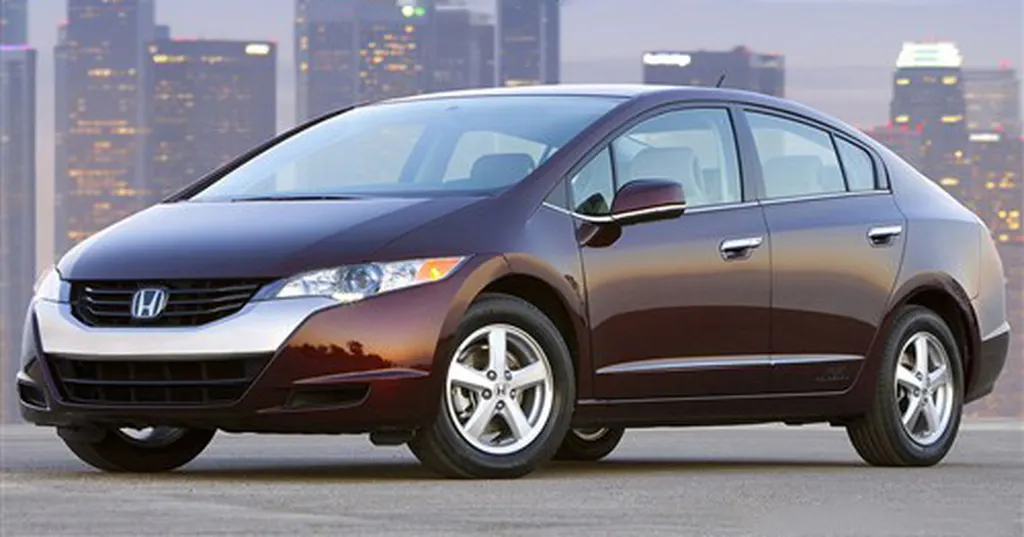 In addition, Honda has also innovated in electric technology. The FCX Clarity, a fuel cell electric vehicle developed by Honda, has a low temperature start function of minus 30 degrees, a maximum speed of 160km/h, and a endurance of 620km. FCX Clarity uses a fuel cell tank and an electric motor as the power assembly, and high-pressure hydrogen as the fuel, achieving the goal of zero emissions. It has been leased and sold in the Japanese and American markets.
2、New technology: i-VTEC engine, i-SRS airbag system, humanoid robot ASIMO
At the beginning of the new century, Honda also released a new generation of DOHC i-VTEC engine. i-VTEC is the abbreviation of intelligent variable valve timing and valve lift electronic control system. It adds continuous variable valve timing control (VTC) system to the original VTEC engine. The i-VTEC can intelligently control the opening and closing of the valves according to the driving conditions and load conditions of the vehicle, further improving the combustion efficiency of the engine and improving the economy and environmental protection of the vehicle. The first model equipped with i-VTEC engine was the second-generation Honda CR-V launched in 2001.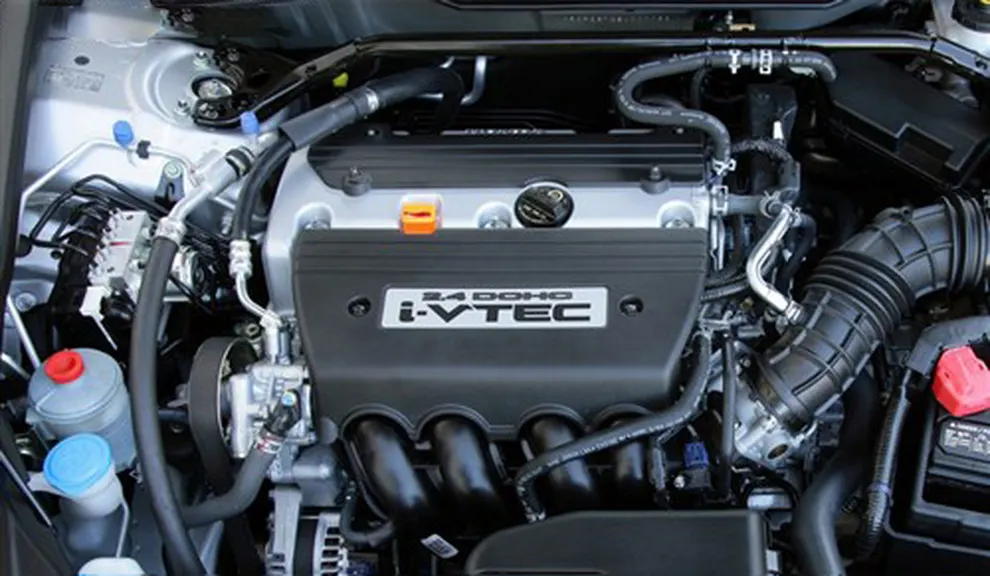 In the following years, Honda successively developed a number of safety and electronic assistance systems, including: side safety air curtain, driving load reduction system HIDS, collision reduction braking system CMS, four-wheel drive free control system SH-AWD technology, an intelligent night vision system that can detect pedestrains and inform drivers, a pop-up front hood that reduces impact on pedestrians in the event of a collision, and a continuously variable driver seat i-SRS airbag system.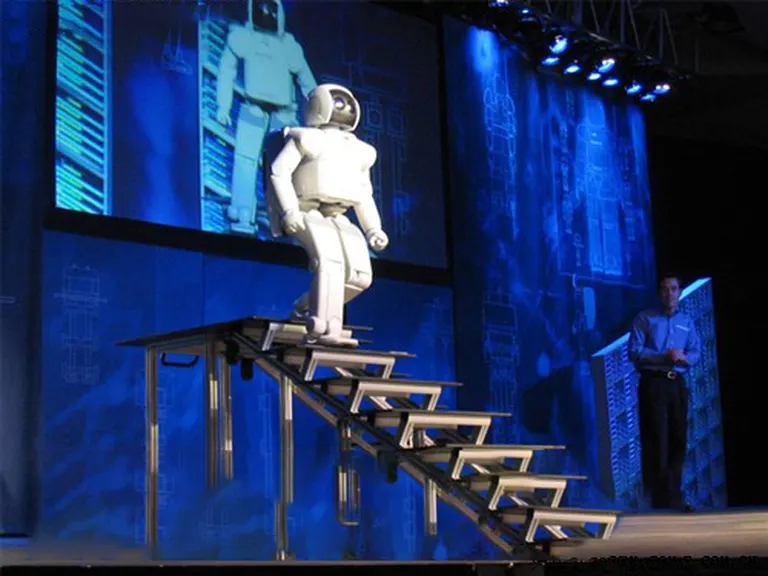 In addition, Honda also released the humanoid robot ASIMO to show its advanced technical strength. Honda began to develop robots in 1986. The goal is to create a humanoid robot that can move freely in people's living spaces, has the same extremely high mobility and high intelligence as humans, in order to provide services for people in the future.
◆ Honda's race history and honors
Honda has been keen to participate in motorsports since its inception. For decades, whether in the motorcycle field or in the automotive field, Honda has always maintained the dream of chasing speed. Soichiro Honda once said: racing cars are the best testing ground for product testing.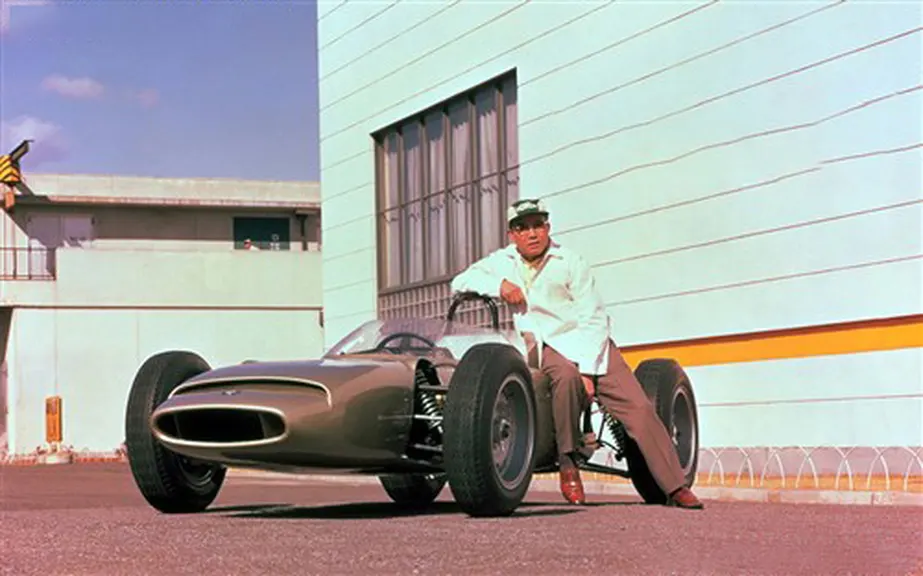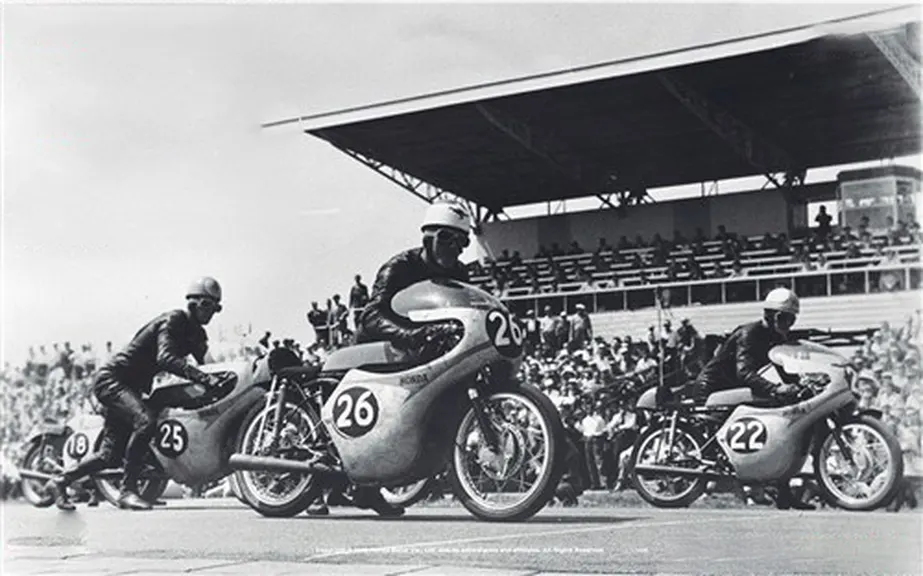 In 1954, Honda announced its participation in the Isle of Man TT motorcycle race. This racing event is highly dangerous. Since its inception in 1907, nearly 250 racers have died here. At that time, the opponent's engine had a maximum power of 16.5 horsepower, but the power of the Honda engine was far from reaching this value. Therefore, Honda decided to make a bold attempt and choose the four-valve technology that was not adopted by any manufacturer at that time. In 1959, Honda used a motorcycle equipped with a 17.3 horsepower four-valve engine to participate in the Isle of Man TT competition for the first time. Despite the best efforts of the drivers, Honda finally finished sixth in the 125cc category. In 1961, Honda once again entered the Isle of Man TT Competition. This time they used a 21-horsepower car to win the top five in the 125cc and 250cc category.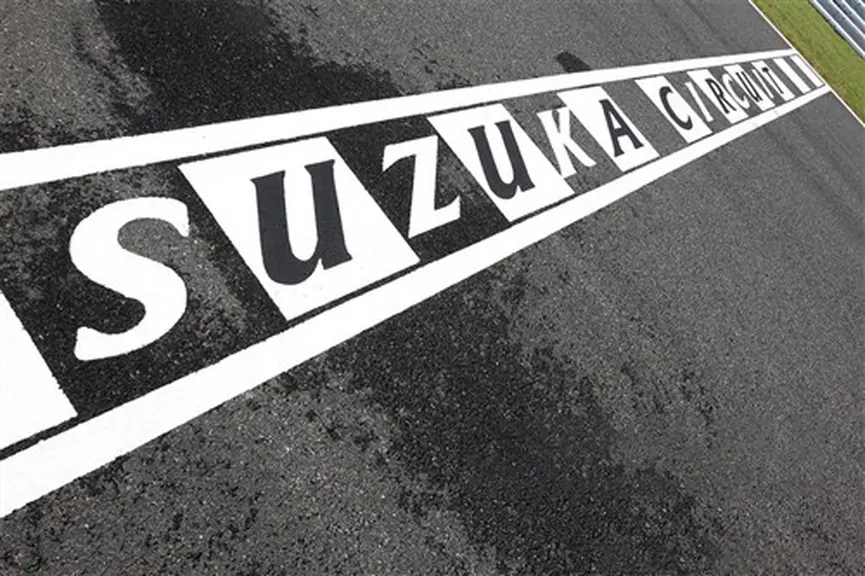 In 1962, Honda invested in the construction of Suzuka Circuit, which is one of the few tracks with a three-dimensional crossover design in the world. It is the masterpiece of the famous Dutch designer John hugenholtz. The track not only serves as a test ground for Honda, but also undertakes large-scale international events all year round.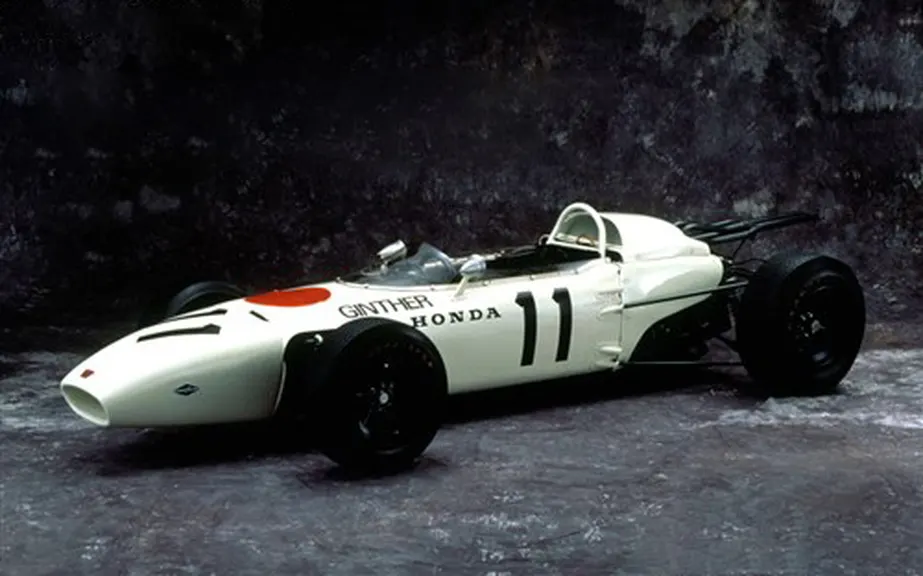 Honda is the first Japanese manufacturer to participate in F1 and the first to win the championship. In 1964, the Honda team participated for the first time in F1, which is regarded as the highest level of motor racing. In 1965, in the final battle of the Mexican Grand Prix, Honda achieved its first historic victory. In 1967, Honda won the Italian Grand Prix again. However, in the French race in 1968, the Honda car hit the protective wall and burst into flames. The driver was killed on the spot and 16 spectators in the stands were burned. The accident caused Honda to withdraw from F1 for 15 years.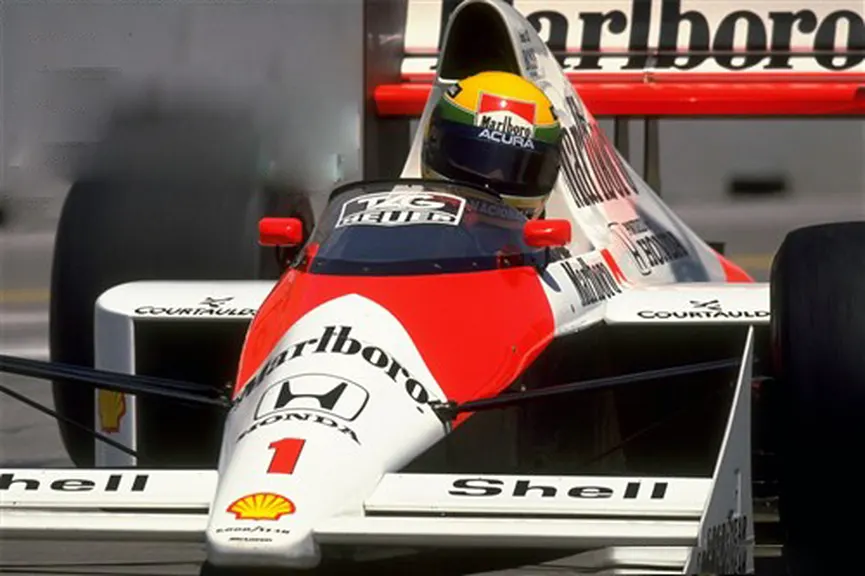 In 1983, Honda returned to F1 as an engine supplier.
In 1984, the Williams-Honda team won the United States Grand Prix.
In 1985, the Williams-Honda team won 4 championships.
In 1986, the Williams-Honda team won the championship one stop ahead of schedule.
In 1987, in its 10th year of participating in F1, Honda finally won the long-awaited "double" championship for the team and driver.
In 1988, Honda ended its cooperation with the Williams team and began to provide engines for McLaren and other teams. That year, Ayrton Senna and Alain Prost drove a McLaren-Honda car and achieved an unprecedented 15 victories in 16 races and won the championship six stops ahead of schedule.
From 1989 to 1991, McLaren-Honda continued to win the team and driver championship, creating the glory of four consecutive championships.
In 1992, the prosperous McLaren-Honda team was defeated by the Williams-Renault team. With the help of aerodynamics master Adrian Newey, Williams-Renault team became the new owner of team and driver championship. After losing the championship, Honda chose to withdraw from F1 again after the 1992 season.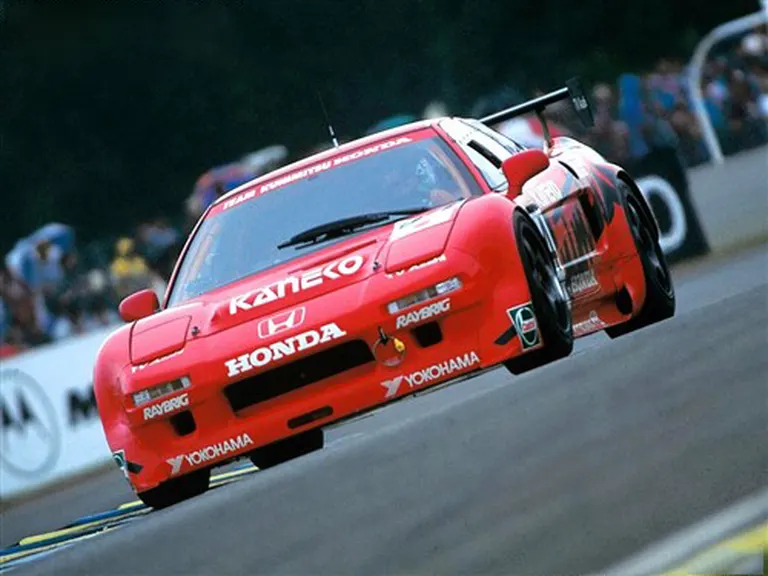 Since 1994, Honda began to provide engine support for the American Indy race. In 1995, Honda won the championship for the first time in the 15th race of the Indy race. In 1996, Honda won 11 times out of 16 races in Indy and won the team championship of the year. In 1997, Honda invested in the construction of the Twin Ring Motegi Circuit.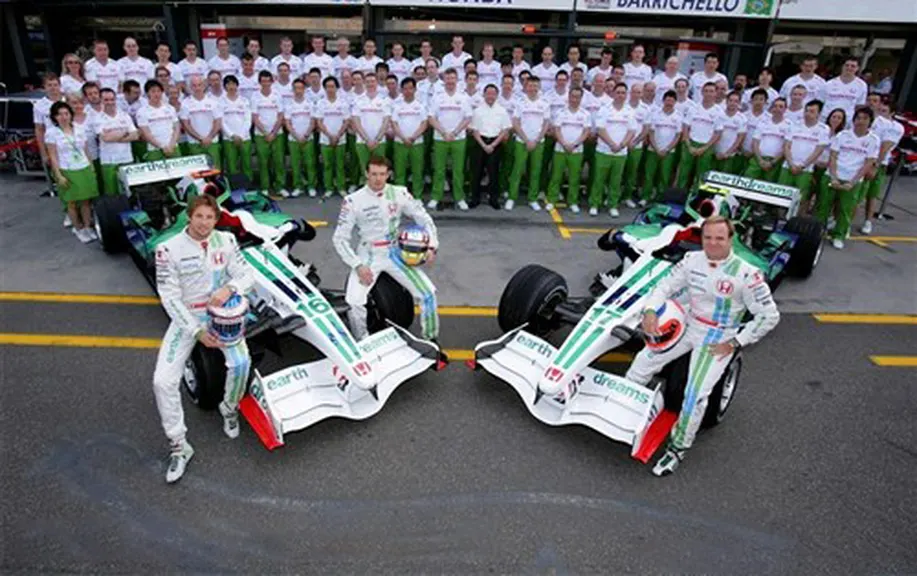 From 2000 to 2005, Honda once again competed in F1 as an engine supplier, but the results were not satisfactory. In 2006, Honda returned to F1 as a manufacturer team and won the championship in Hungary. This was the first victory of the Honda team after 39 years.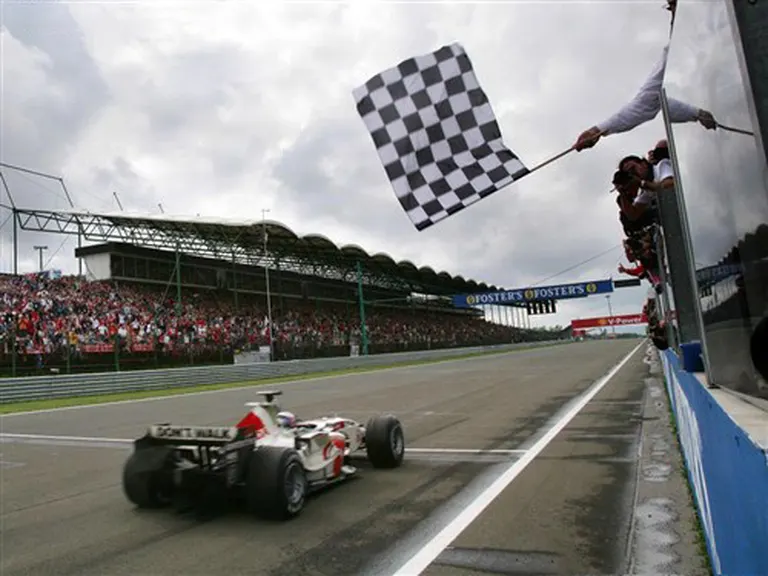 In the 2007-2008 season, Honda invested heavily in F1 (a budget of 40-50 billion Yen per year). However, the large investment did not bring a big returns. Instead, they ranked reciprocal third among the 11 teams for two consecutive years. At the end of 2008, Honda announced its exit from F1 due to the financial crisis.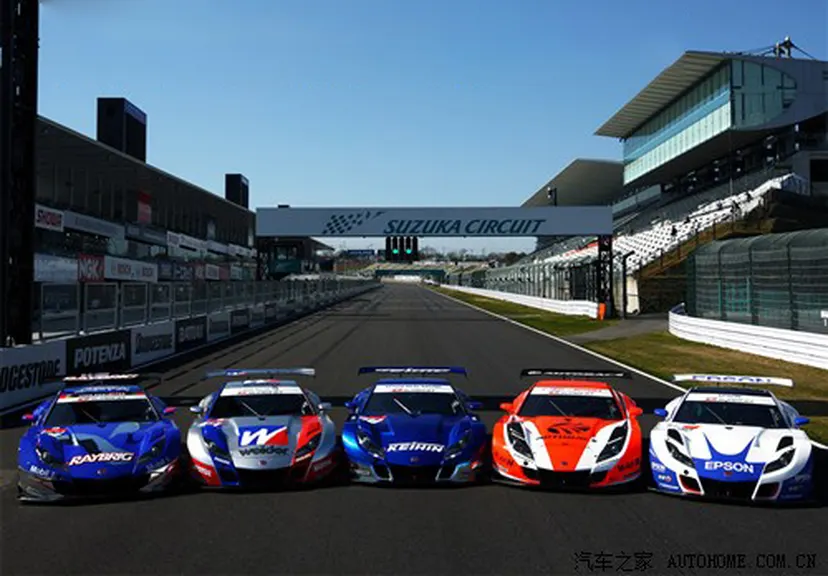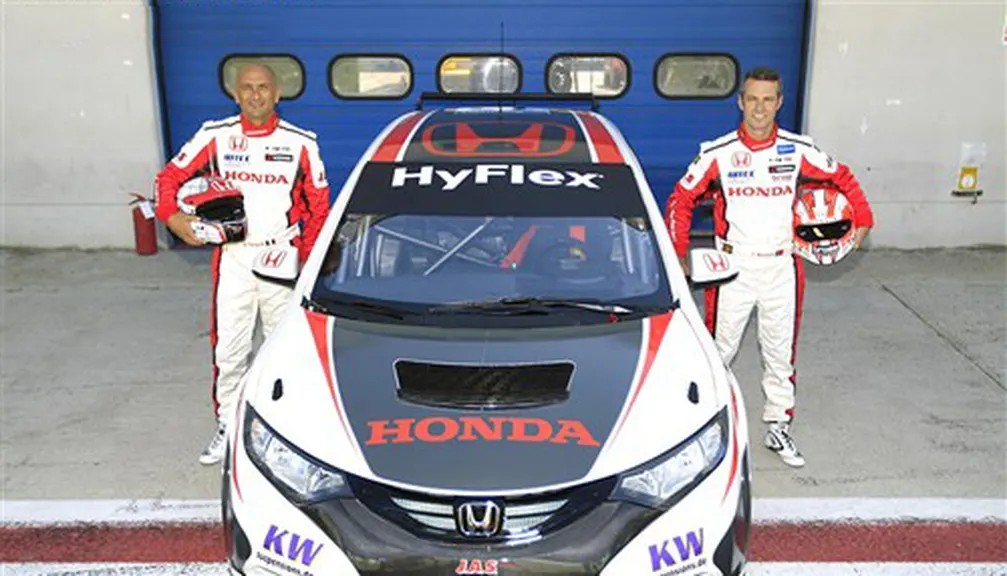 In 2010, Honda specially developed the HSV-010 GT race car for the GT500 category of Japan's SUPER GT race, which won the annual championship in one fell swoop. This car is equipped with a 3.4-liter V8 naturally aspirated engine with a maximum power of 500 horsepower and a peak torque of 392 Nm. The width of the car body reaches 2 meters, and the weight of the vehicle is controlled at 1100 kg. In 2012, Honda developed a new racing car based on the CR-Z hybrid sports car to participate in the GT300 category of the SUPER GT event. The best result of this car was the third place in the race. In addition, Honda also sent a 1.6T CIVIC car to participate in the last three races of the WTCC in the 2012 season, and the best record was the third place in the race.
Summary:
Among the Japanese car companies, Honda is neither the most experienced nor the highest-selling one, but throughout its 70 years of car development, we can deeply feel the uniqueness of Honda, and all of this comes from "the Power of Dreams". Honda has been participating in races since its establishment, and has converted its racing technology to civilian use. From the high-revving Type-R naturally aspirated engine, to the VTEC system, to the NSX aluminum lightweight body, Honda proved its strength in pursuing performance. On the other hand, Honda also pays attention to sustainable development, whether it is the early CIVIC equipped with CVCC engine, or the latest hybrid model CR-Z, it has proved that Honda can achieve energy saving and environmental protection. If the above two directions are the dreams of Honda engineers, then Honda is also willing to listen to the dreams of consumers and create high-quality products that people really need. CR-V, Odyssey and other models derived from the car platform are the products of this balance. Personality and close to the people, this is the Honda in the eyes of car fans.