LEDs in any form are the preferred sources of fashion and safety; they are grabbing the attention of the accessory lovers so quickly across the globe and have been outstanding ways to experiment on cars.
LEDs have been taking over the accessories' world with a speedy progression as people nowadays like to invest in accessories to adorn their four-wheels. Buying a car is a task accomplished with much deliberation, research, and by investing the hard-earned funds. LEDs in this scenario, as both exterior and car interior accessories, have been revolutionary and are in great demand too.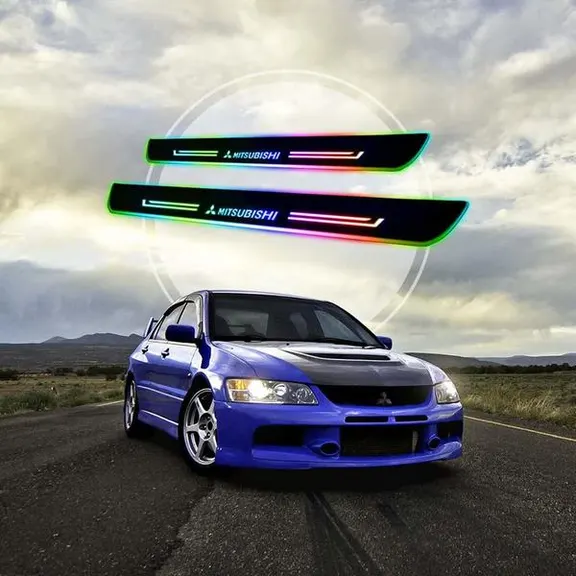 Let's find out the striking features of the wonderful car accessories by AoonuAuto, called led door sill that never fails to impress the users and onlookers:
Amazing specifications making it a desirable accessory
These wonderful pair of accessories is the one which is installed on both front doors and the rear doors of the car. These LED door sill accessories work on 12 V voltage and the current that they work on is as low as 0.5 A. The accessory is made of Japanese acrylic material that's popular for its strength and dynamism, and high brightness LEDs which are the sharpest ever experienced.
These ancillaries are the most elegant ones because of their brilliant luminous intensity. The available colors of the lights are- Red, Yellow, Blue, Green, Rose red, White, and multi-color. All the colors are vivid, dazzling, and yet so subtle for anyone to behold, rather uplifting the ambiance when they light. The lights have a charismatic appeal, easily blend in the texture and look finely organic when fixed because they only have a thickness of 0.4cm-0.5cm.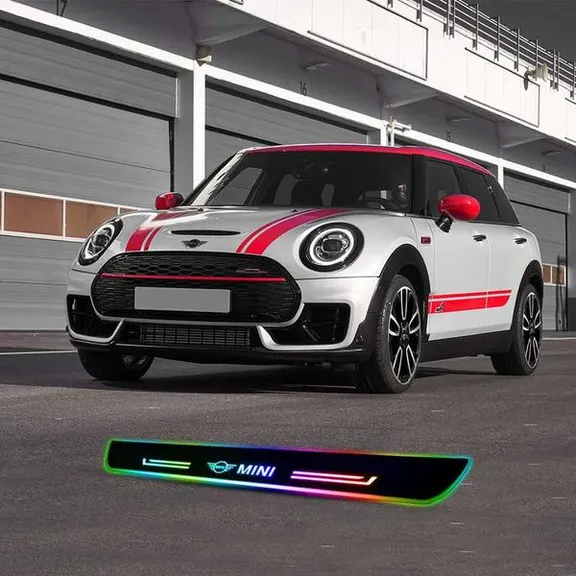 The LEDs that are High-end, chic, attractive and improve safety
The material of the LED car door sill plate light is waterproof (IP65 standard) which is a clear proof of its excellence. This property makes it an accessory which is anti-corrosion and resists rusting. When traveling with family, you can expect everyone climbing on the door sills, even with mucky shoes when out on a Sunday fun. Well, you can stop worrying because this activity won't affect the performance of the door sills.
These plates are anti-scratch, therefore they can be cleaned using a clean cloth and the surface will again appear as new. The chic accessories look attractive as soon as the car door opens, therefore enabling a safe spot to climb down especially when you are on road with your loved ones. With these lights installed, you can easily flash the light on the solid ground by just opening the door and find where to step. This, therefore, improves safety and is conveniently the best guard light for entry and exit.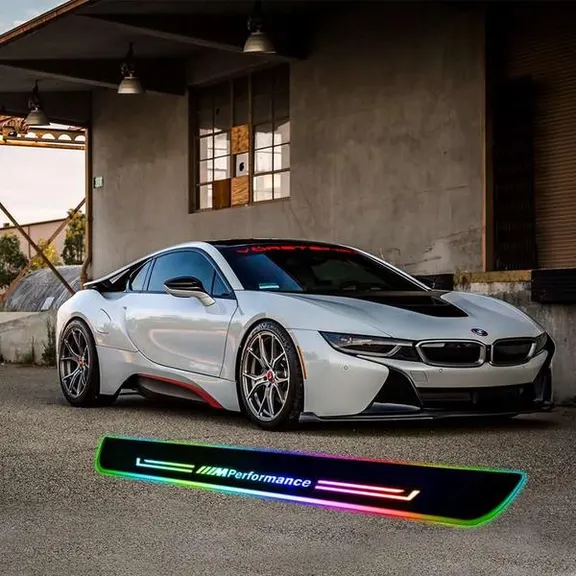 Customizable door sills for that crisp and refined statement
AoonuAuto provides an array of design options for these car interior accessories, making you pick the most suitable logo and line design for your prestigious car brand. You can decide the best combination corresponding to the vibes you wish your car should have.
'To each his own', so the choice might be sporty, creative, aesthetic, sober, or classy, the lines and logo style will be tailored especially for you. Therefore, pick up your pencil and paper to design it the way you wish to, and you are good to go with the brilliant custom illuminated door sills.
Therefore, why wait and waste any more time? These phenomenal LED door sills should be the next up in your list.