LED work lights are the brightest and high definition lights that are essential for the installation at the places where a high output of light is required. They can be placed in your backyards, gardens, trucks, or jeep while you are on a voyage on a rough road that requires extra care and scrutiny. These lights are a hit among larger transportations, bikes, homes, and office complexes.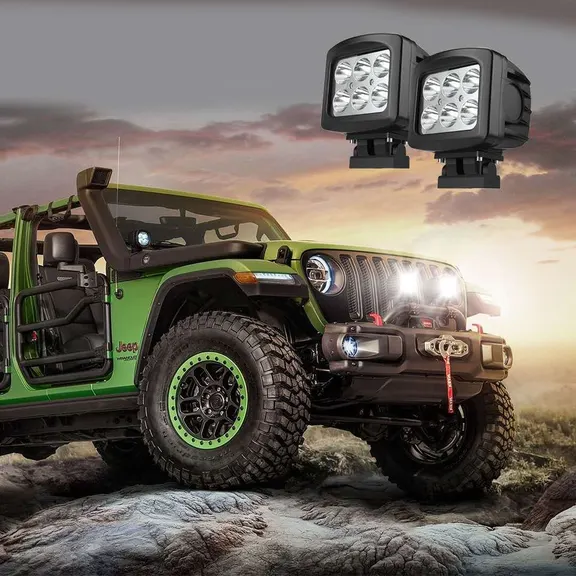 What is the need to buy an LED work light?
The present-day light-systems are so portable, appealing, and intelligent, which makes these stunning car accessories stand out. Once these lights embody your vehicle you can drive off to the wildest of terrains and still be sure in the dark hours because the power of this light can turn night into the day. Therefore, you should buy these lights if you like to live on the edge and would like to get your travelling insured with trusted lights.
Let's find out some fine points to consider before buying an LED work light:
The LED chips should be of the best quality to ensure a smooth run
If the LED chips are of premium quality, then one can rest assured that the output of the lighting will be magnificent. When it comes to AoonuAuto's range of LED Work lights they use USA CREE led chips being the world's leading quality and render great performance. So, they ensure that your travel will be well-lit on the darkest of roads, and if you connect them in the garden, you can have the most gorgeously lit evening at your place.
A strong built will ensure a tough and durable accessory
The built of the work lights has to be tough to withstand the windy and bumpy forces while traveling. The element needs to be rustproof and impact-resistant to ensure that your money was invested in the right place. AoonuAuto's range of LED work lights has a black powder-coated aluminum housing that is lightweight and rustproof.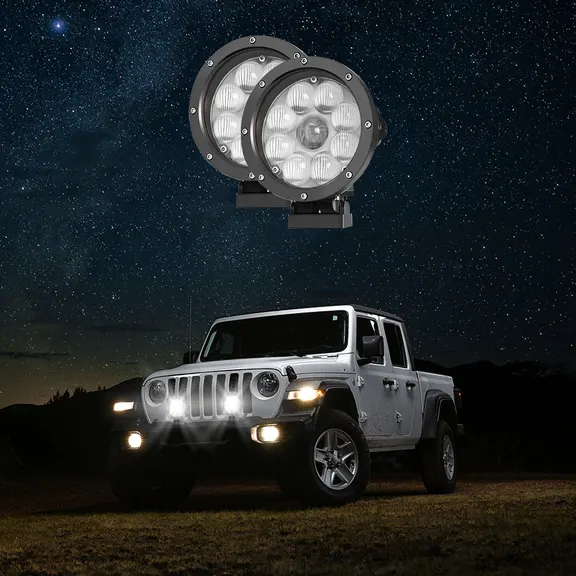 The lights should be adaptive to all weather conditions
The lights should have a design that can settle itself under all light conditions and environments. The beam of the work lights should be accommodating for facilitating a clearer view. For example, in the premium quality products with AoonuAuto the light beam can adjust to two modes of beam: Flood and Spot, to choose the view that comforts the view in a better way in a particular situation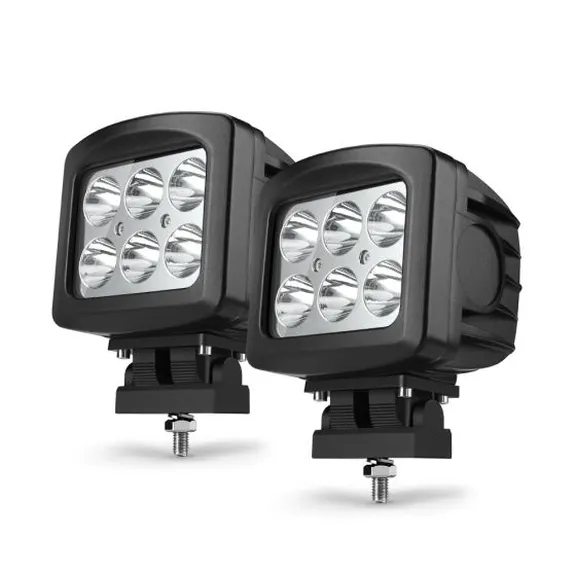 Multi-purpose usage and a solid mount for assembly
An ideal work light will have a very convenient style of mounting these lights and should have a universal application. AoonuAuto's collection of LED work lights can be fixed on truck bumpers, a utility bed, boat hull, and your backyard as well. This multi-functional and adaptable design solves many problems when they are assembled in no time. Moreover, the LED lights look sleek and decent when installed on the vehicle or anywhere else. The light is more than enough to light up a tent when you are camping since this is portable as well.
So, the above could be the most crucial and significant points to acknowledge before buying LED work lights, and when invested at the right place these lights will go a long way, without looking back.