Going out for that long-awaited backpacking or camping trip can satiate your wanderlust while offering a liberating vibe especially if you drive your own car to reach the spot. It is not only economical but also convenient and safe to travel because you will be familiar with your own car and thus, drive safely in an uncharted terrain without having to rely on some driver you do not know. To make your outdoor adventure more convenient and the experience cooler, Aoonu Auto has come up with the daytime and nighttime lights for the car.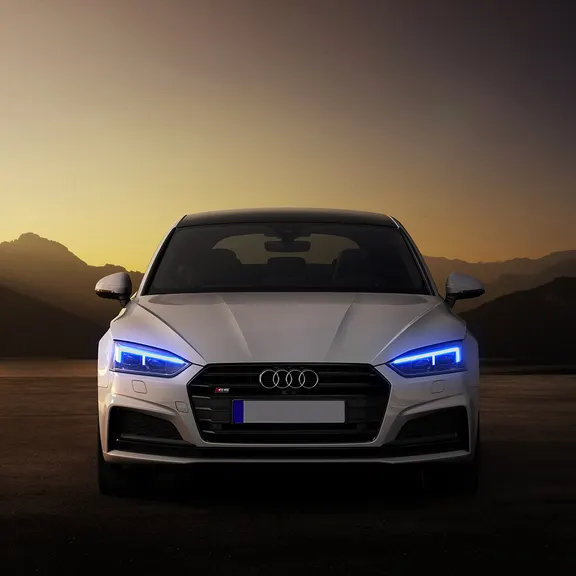 Daytime Running Lights
Available in different size variants like 24 inches and 18 inches along with color combinations like white and amber, colorful and amber, ice-blue and amber etc, the daytime running lights are made flexible and can be cut accordingly.
The colorful variant comes with two LED strips along with an RF remote control to adjust different modes namely single color, colorful flashing, colorful streamer, single color streamer and single color gradient modes. While the marker lights and turn signals are amber, the lighting colors are red, green, yellow, blue, white and pink.
In the ice-blue and white variants, the turn signals and marker lights are amber and the headlights and taillights are ice-blue and white respectively.
The LED strip size varies from 45 cm to 60cm and with 3M adhesive, these offer direct input with 12V wiring. Whether it is sunny or cloudy, raining or snowing, the IP65 waterproofing will keep the light safe.
The high-powered and semi-rigid strips come without any gap resembling laser-straight light spectrum and thereby, gives a classy look to the car while the turn signal feature helps reducing accidents in sandstorms, smog and other bad weather conditions.
There is also built-in turn signal fender light in yellow and white luminescence for Wrangler JL with 12W power and 12V voltage that has a working life of 50,000 hours.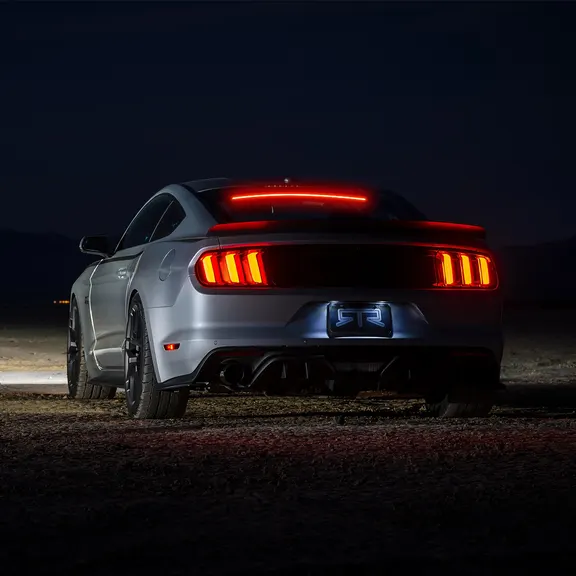 Headlight And Taillight
The LED Tailgate lights for Jeep Wrangler have stylish appearance and ensure driving safety especially when you take turns or change lanes in foggy, overcast, rainy or cloudy weather. With black rugged housing and clear lenses, the red LEDs are installed for braking and running while the white LEDs installed below are for reverse operation. Moisture, dirt and grime will not be able to damage the electronics with the IP67 waterproofing and shockproofing features.
Installation is easy with simple hand tools. For cars in Europe, there are 15 red (driving), 15 red (braking), 12 yellow (turning) and 3 white (backup) LEDs while that for the U.S are 15 red (driving), 27 red (braking or turning) and 3 white (backup) LEDs.
The JT04 taillights can be the replacement of the original lights of Jeep Wrangler and features heavy duty PMMA smoke lens, ABS plastic housing of OEM grade for impact and weather resistance and IP67 rating for waterproofing. The 10W running light, 18W brake light, 9W reverse light and 4.5W turn signal light have lifespan of 30,000 hours.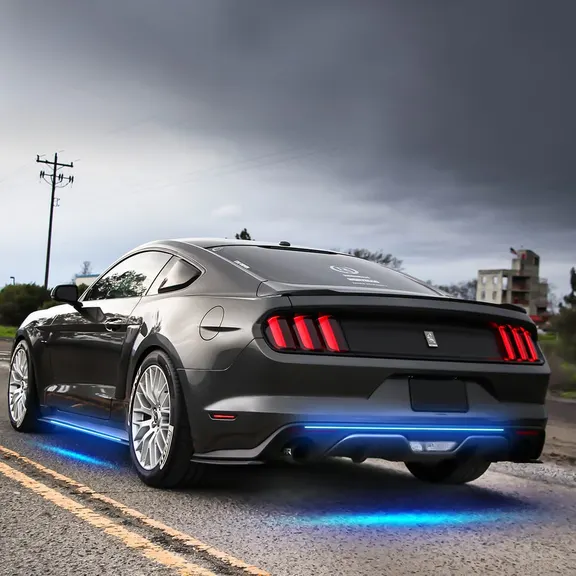 Underbody Light
The RF remote control LED underbody lights are available in eight monochrome modes namely red, green, purple, orange, white, blue, yellow and cyan with four lighting effects, two dual modes, two fade modes and four music control modes.
The APP remote control lights can be adjusted by Bluetooth and you can adjust between 210 color modes along with music modes or changing chassis colors according to the musical rhythm. Suitable for vans, trucks, SUVs and all cars, these IP65 rated flexible lights have service life of 100,000 hours.
If budget is not an issue, go for the 4 and 8 pods Bluetooth control RGB multicolor flush neon LEDs or the double-row neon rock lights. While the former has service life of 30,000 hours, the latter has 50,000 hours. Waterproof, dustproof, and shockproof, these lights will serve you in varying temperature of -40 to around 70 degrees.