LED door sills are the brightest LEDs which are installed on the entry gates as the glistening thresholds. These accessories by AoonuAuto make for a fantastic exterior style and come as a surprise for the spectators because of its unparalleled utility. This upgrade makes the car look most contemporary and modern because they add a cool high definition to the whole cabin. If you install the car interior accessories you may rest assured of its classic rendering as well as high performance LED door lights.
Here's throwing lights on its other striking features which set these lights apart, as the most desired classic LED accessories by AoonuAuto: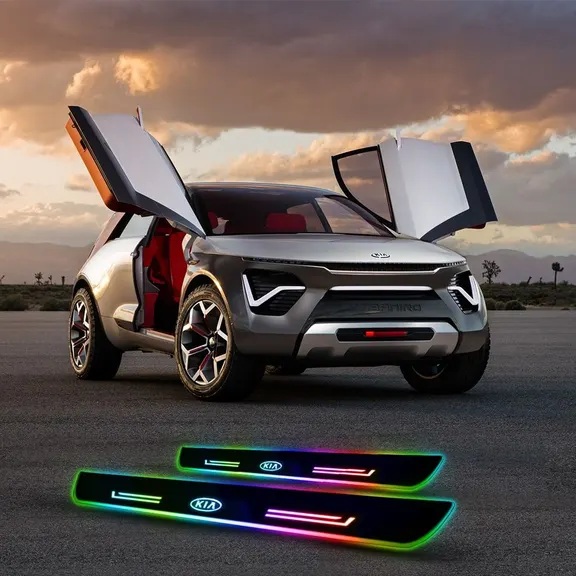 The specifications making it an accessory worth the purchase
Lighting inside the car is important, but what if that lighting is Hyun-cool and adds a lavish loo? What if the lights are magnificent and engulfing to look at and spread a soothing effect inside the car cabin? It's worth exploring if you like going on long trips with your loved ones and you are a night traveller. This lighting is rather great even for shorter or occasional travels as well because it is highly useful.
These lights are made of Japanese acrylic material and they have high brightness LED lighting. These LED accessories pull a voltage of 12 V and consume a current of less than 0.5A that makes sure that this doesn't lay-off heavily on the power of the engine. The colors in which the LED door sill is available are red, yellow, blue, white, green, rose red, and colorful. All the colors are bright, yet sober and subtle which don't pierce in the eyes of the folks going to sit inside.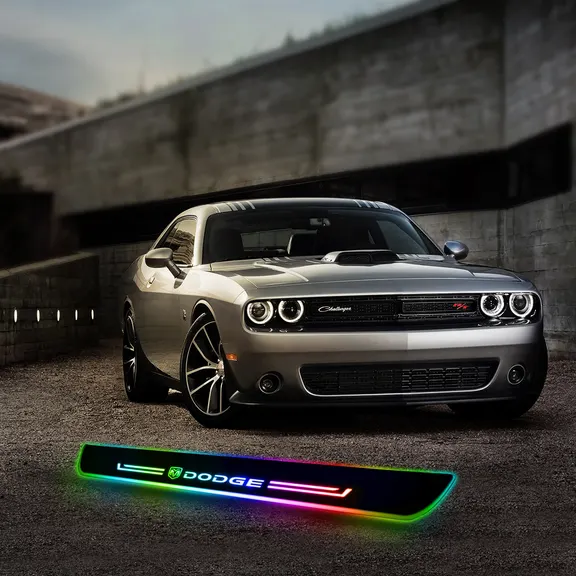 High-quality accessories with ensured safety
Usually during the night drives, in case you need to drop at a particular point for some rest, it happens so, that the driver has to get out of the car, to check the surroundings with a flashlight. This can be risky because you might not instantly know where you are headed, a puddle or small bushes in the dark. Therefore, why not make it more of a relaxing trip? Yes, so stay laid-off and calm during the journey because you would instantly know your spot as soon as you open the car door.
The custom illuminated door sills will be shining as the brightest and mightiest system of lights by AoonuAuto because they will have your personal touch in them, as you can decide the line style you wish and the logo of your choice too. The car brand that you own will be a matter of pride for you as you will be able to flaunt it the way you wish. The glow of the LEDs along with your car brand logo will be the most delightful view ever.
Plug and Play accessories with a rough and tough texture
This is an accessory that will be customized according to your car and its model no so that the gorgeous led car door sill plate light fit in your car without any trouble. Once your order is ready, you don't have to worry about installation issues, it is a cool, easy, and handy accessory which is 'plug and play', it can be installed in minutes and will make your Sunday holiday more happening as you indulge in this DIY method.
The premium accessories by AoonuAuto stress most on their classic performance and further emphasize on better performance, safety, and comfort.