The light-weight circular disc made of alloy material, with a high-end quality makes itself a beautiful sight. These are made to give your car a garden-like aroma but not like a flood of perfume waves sprinkled around. Let's check out its amazing features that can remove the car odor successfully.
Even if you take care of your car very well and keep it clean, then also there are many chances that your car will smell bad at times. It happens because of the dust that gets in as you go in and out of it, maybe after a trip to a farm with those mucky shoes! The car remains closed all the time and there is no proper ventilation it gets so that smell gets stuck in.
So, at the flip of a coin, everyone would like to choose a car perfume to beat the blues, but it is essential to know which one is the best for your car to make it outstand than the rest of the vehicles and smell the best. AoonuAuto is an accessory store that has taken care of this as well and brings the best in all scenarios.
Let's explore the collection of scintillating air fresheners by AoonuAuto to add the required fragrance to your life especially after the worked-up hours of a day:
All about the Aromatherapy box
The special aromatherapy box has a special purpose of relaxing your mind, body, and soul as soon as you board your vehicle. Its special disc design is a sight to watch and make you go excited for the rest of the journey you are going to take.
It is a completely safe accessory for the whole family (with kids and elderly), has a natural and fantastic aroma packed with high-quality standards to ensure a stable environment inside the car.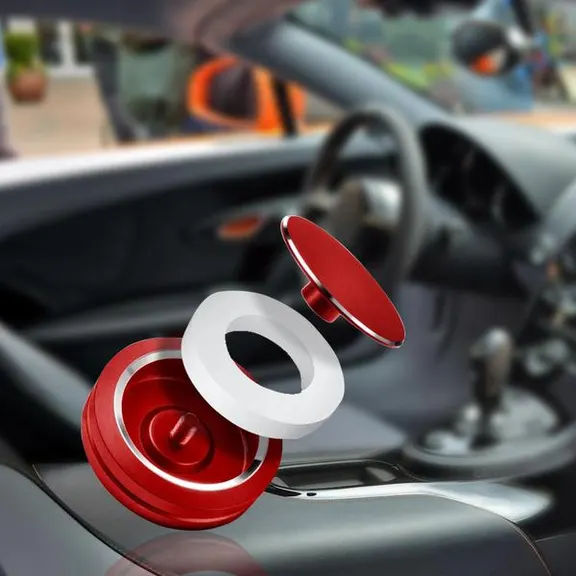 The disc can be opened using your fingers rotating it right or left, thus acting like a spinner. Also, the aromatherapy balm is a kind of mind relaxant as it soothes the aura around to make your nerves calm down and chill instead of keeping you pondering over anything else.
The wonderful features of this Aroma box with an array of fragrances
This box would surely prove to be the best car scent because of its high odor-resisting property. These scents are present in 7 unique fragrances- Cologne, Ocean, lemon, osmanthus, lavender, rose, and Jasminum sambac which are available in elegant colors as Dream blue, Vibrant red, Temperament silver, Lucky purple, Athens black, and Elegant taupe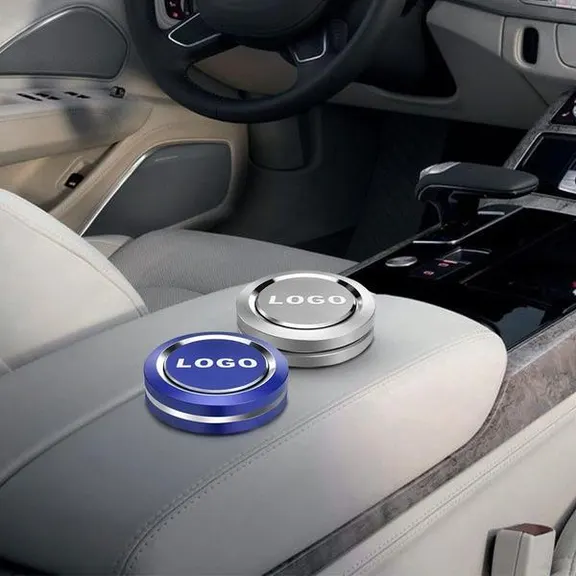 These are all free fragrances and do not require any air conditioning to work, they have a nano-solid long-lasting lock too which makes this product highly durable and high-temperature resistant.
The easiest upgrade for your car
This is the best car perfume as it can be used in office cabins, living room of a home or a reading area that will give it more positive and calm vibes for your day ahead.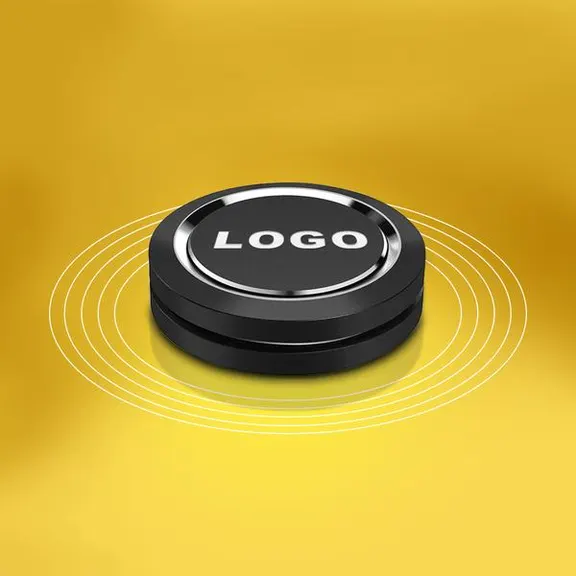 AoonuAuto customizes it for every car with the brand logo on it, to render a tailored look. AoonuAuto ensures that this accessory is just 'plug and play' which just sticks on easily, and works unstoppably for about two months.
So, why not make the drive more peaceful with these aromatherapy perfumes which are not just showy accessories but helpful in reducing stress after a hectic day. So, it's time to grab you this goodie that is a perfect solution for all types of car odors.