LED door projector lights are the best form of accessories that will not only accentuate the appeal of your car brand but will act as an added safety measure. It will be a shiny reminder of your brand choice, every time you open the car door.
It's the time to recall all the effort you had to put to finalize on the four-wheeled beauty you own today, the automotive you once dreamed of. It's the same vehicle that had asked you to keep a good amount of fortune aside from your hard-earned money. Now is the time to re-live the same exciting moments as you can set off the sail again by adorning it with amazing car accessories by AoonuAuto. By keeping your car embellished with the trendy auxiliaries will make the whole look accentuate and another level.
This makes a glamorous accessory to be fixed in your cars to provide it that high-end brand appeal. It will act as a constant reminder of your brand which will further make you go crazy with happiness. Let's have some points to throw some light on this luxurious accessory:
Creating that fresh and ecstatic aura around to welcome you
These lights by AoonuAuto are perfect pair of door projector lights which are enabled with super-bright LEDs with a high definition projection when lighting powered with 5 W and 12 V of voltage.
They illumine the ground so well, that they render the most beautiful view as you opened the car door. You won't ever feel more warmly welcomed inside your car once these lights are installed.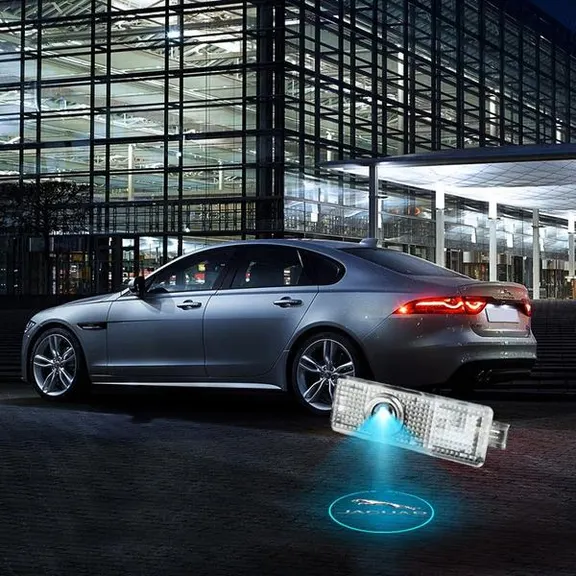 The high-end quality light instead is a great safety feature too
We often relate accessories to a superficial tangent of beauty whereas it can be seen that they instead have a great utility once installed in your vehicles, rather acing as an add-on safety measure.
A car door logo projector when lit provides a good amount of guiding light as well to a person who is climbing in or out of the car. Especially helpful for kids or elderly whose judgment is not accurate and it gets tough to identify the correct spot.
Therefore, with this useful auxiliary installed in your cars you can actually feel much safe because many small accidents can be avoided, as you would never land your family at the wrong spot. A wrong spot can be an open pit, a bushy area or a mucky puddle that can rather spoil your entire evening's plan.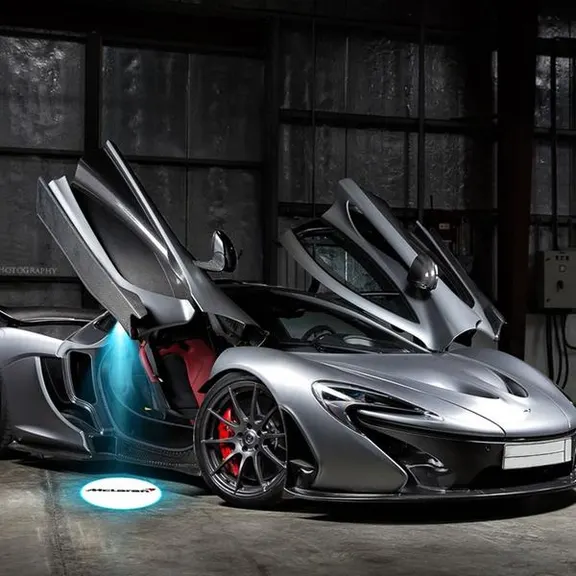 No hassle of installation with special door logo lights
These custom door projector lights are the special lights that have an LED chipset that gives a super-bright illumination. Made of ABS and aluminium alloy, they are sturdy LED light systems that require no drill holes or rewiring and are just plug and play.
While the general-purpose projector lights can require the dismantling of the car doors, however, rest assured that AoonuAuto's team would be there to assist you with the car accessories.
The ghost shadow produced on the ground after the installation (keep the projector facing the ground while installing) is so scintillating that it will constantly remind you of your car's brand.
It can be said that purchasing this lavish LED door logo projector can be a wise idea to keep your car upgraded with amazing features, safety, and an enhanced brand appeal; that every time when you open the car door you would love the choice you made.