BMW is a car that doesn't need added décor, however, the accessories by AoonuAuto do not just have a modish appeal, and instead, they are high on protection and safety of your vehicle. So, why not explore the cool collection of LED door sill for your BMW to make you experience great comfort.
BMW cars are the hallmark of style, luxury, dynamism and passion, its design breeds on the charm and high performance. Its features are power-packed with high appeal and great craftsmanship and special attention has been given to details during the manufacturing. So keeping in mind the refined nature of the car, the car interior accessories range by AoonuAuto has left no stone unturned to have a look at it just one more time.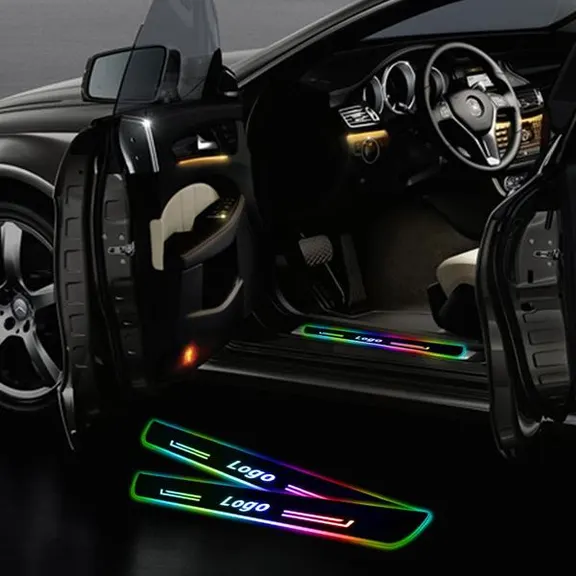 It is time to throw light on the striking features of AoonuAuto Led door sill accessory which is not just an overwhelming part of the whole collection but the one equally necessary and well in everyone's budget:
Not even $100 investment to adorn your BMW
After having invested a lot of your collected fortune into buying your favorite car BMW all you would want it to do is run wise and nice. You would wish to live your dreams that you had woven while buying this car.
So, just to live that dream forever and make your vehicle look as ravishing as ever before all you need to do is keep it upgraded. Gift your car custom illuminated doorsills and add that extravagance just under $100.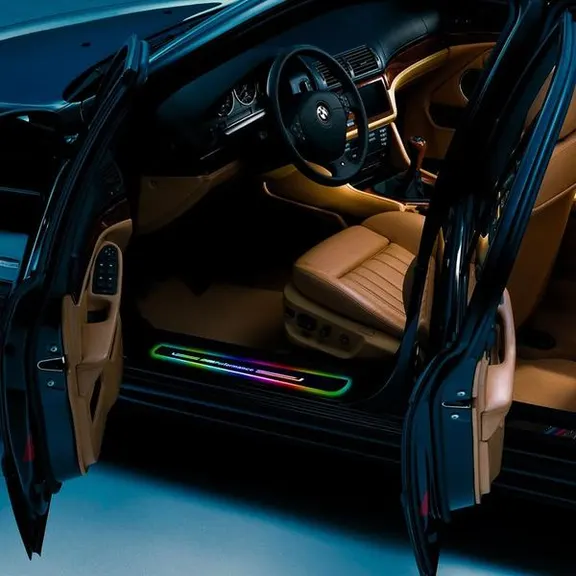 Add door sill protection for $90
The high quality LED door sills are made of Japanese acrylic material which makes this a sturdy material to step on as you climb inside or out of the vehicle. It strikingly illumines as soon as you open the car door and acts as an entry and exit guard light.
It is a boundless accessory if you happen to travel at night often because if you have to stop midway during those odd hours you won't have to worry much about what's beneath your feet. Opening the door merely would aware of the exact spot because of the sharp radiance of the LEDs.
The LED door sill is extremely helpful for the children and the elderly traveling with you, as they can easily find out whether it's too shaggy to step or a puddle there so that the small accidents can be avoided. Hence, making your BMW well-tailored, equipped, and geared-up safeguarding travels for you and your loved ones.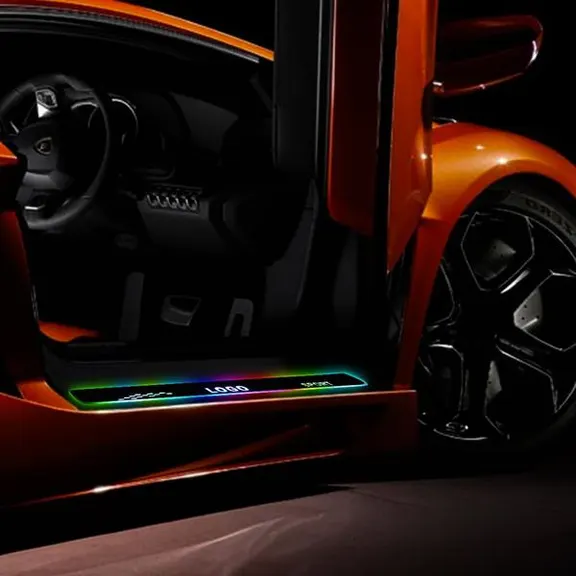 Customizable design and flexible texture
AoonuAuto gives every BMW owner a choice of line options to choose from to give that personal touch to the LED door sills. The same can be chosen according to your liking, to give it either a delicate, sporty, classy or a grand look.
Moreover, it is important to note that even if you happen to step on these door sills with mucky or wet shoes then you don't have to worry because they are waterproof entities that wouldn't alter the functioning of the led car door sill plate light. The plates are anti-scratch, anti-corrosion and IP67 waterproof.
It can be concluded that these accessories by AoonuAuto deserve to blend in with your BMW and provide it that extra edge over other cars. It won't go high on your pocket (knowing that you have already spent so much while buying) but will go high on style.