When cars can take up much of your hard-earned money, not to exclude the maintenance cost, installing additional interior and exterior lights might seem like a luxury to you. As a matter of fact, most cars come with the in-built automotive lighting like headlights, daytime running lights (DRLs), taillights and fog lights. Therefore, car owners tend to settle for these even though these often fail to offer sufficient brightness or last for long. Aoonuauto comes up with LED headlights, taillights and variegated LED light strips, bars and fixtures for both interior and exterior at affordable prices.
No matter whether you decide to replace your old lights with these LEDs or install LEDs right away after purchasing your car, these can be a long-term solution, thanks to each light having lifespan of nearly 20000-50000 hours. With reduced carbon footprint and sufficient luminous flux, these lights will be worth every penny.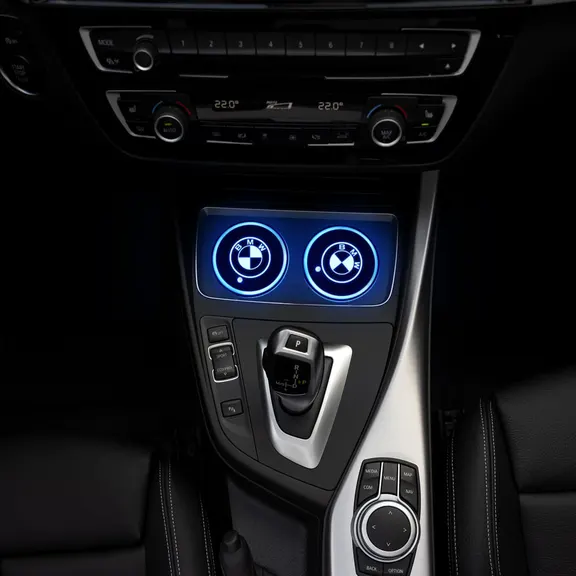 LED Coasters –Keeping Food And Beverage Made Easy
The cup holders in cars hardly ever get lights attached, but Aoonuauto makes sure you get IP67 certified ABS coasters that do not get ruined even if you accidentally spill food or drink. With stable and breath modes for single color and three gradient modes, you can easily choose effects for seven lights i.e. purple, red, yellow, ice blue, blue, white and green. The light and vibration sensor will easily detect movement and lighten up to help you locate the coasters in a dark interior.
LED Accent Lighting –Magical Interior Created Easily
The starry sky LED accent lights can be your one-stop solution to brighten up the entire interior or leg room for ease of locating the dashboard panels and important features like the gear, ignition, brake etc. While adding a luxurious touch like that of a night sky with color variants like light purple, ice blue, red, blue, white, yellow and green, these lights in four lighting modes have voice control, flickering, motor reversal and many other functions.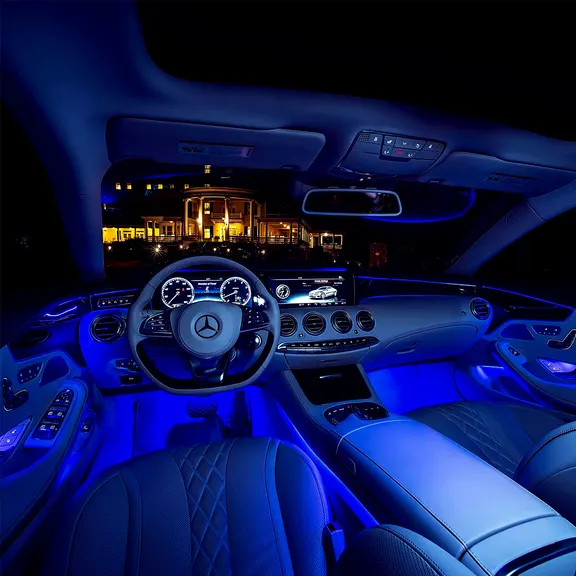 LED Door Sill Lights –Keeping Sills Damage Free
With an array of logo styles to customize, the door sill lights from Aoonuauto have waterproofing, scratch resistance and anti-corrosion properties so that no matter how hard a heel pokes while a person gets in and out, there will be no issue. While ensuring safety on getting in and out by lightening up the edge automatically on opening the door(s), these lights will also cover up any stain and scratch that your car doorsills had earlier.
Door Projector –Brightening Up Outdoor Floor
From featuring the brand logo on the ground to brightening up the surface around the door to help in easy entry and exit of the car, the 5w door projectors can be drilled within the door frame or replaced in case the car already had a projection lamp.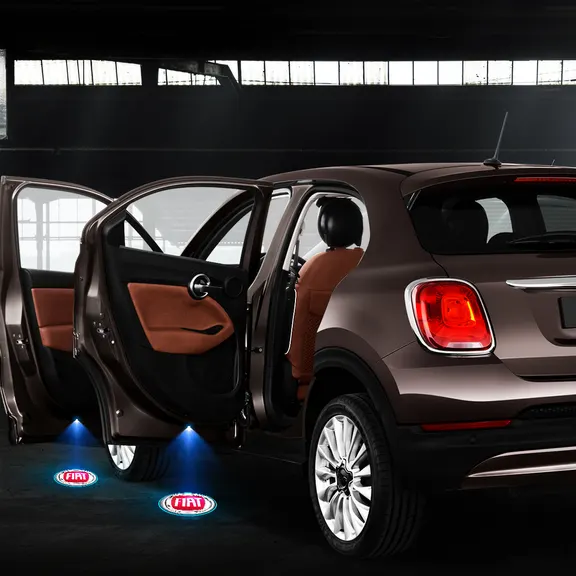 Third Brake Lights –Collisions Averted
Averting collisions from rear side and alerting drivers behind in inclement weather without proper visibility make LED third brake lights indispensable part of the car rather than just a luxury accessory. Its multi-mode variant works in accordance with the width lamp i.e. daytime mode is activated when the lamp is off and night mode is activated when lamp is on.
Apart from these, you can also check out the COB and CREE headlights that offer greater brightness than the in- built ones, the LED floor mats to lighten up the footrest and the aromatherapy diffuser that maintains a fresh ambience.