LED accent lighting subtly accentuates the lighting system inside the car which doesn't interrupt the line of sight of the car driver. It lights up the mood of the passengers thus making it a happy travel day.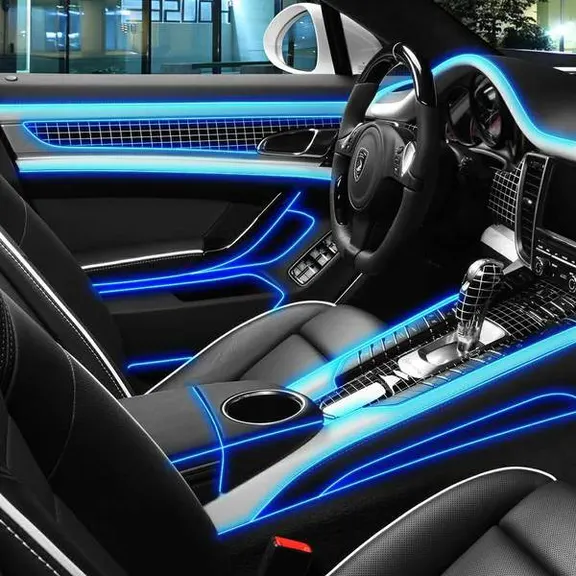 Beautifying the cars with deluxe and delightful accessories has been trending these days, the beautification is done by fixing frilly auxiliaries on grilles, bumpers, mirrors, etc. These days LED fashion has gone viral among the masses and the majority of the people like to go for such redecorating ways. While finding the best car accessories it is crucial to know the difference between the quality products which can be an asset to your car and the cheap products which are not durable. The latter might look more dazzling at first but often are low-quality products.
Among many other LED accessories at AoonuAuto, like flashlights, cup holders, third brake lights, etc. lays amazing ancillaries called led accent lights, which as the name says accentuate the car ambiance by adding some miraculous shades of lighting inside. The aura inside your car will be changed and will look more alluring, chic, and classy, making you proud of your car yet again.
Let's find out more about led accent lighting, its variants with AoonuAuto and how these lights beautify your car's interior: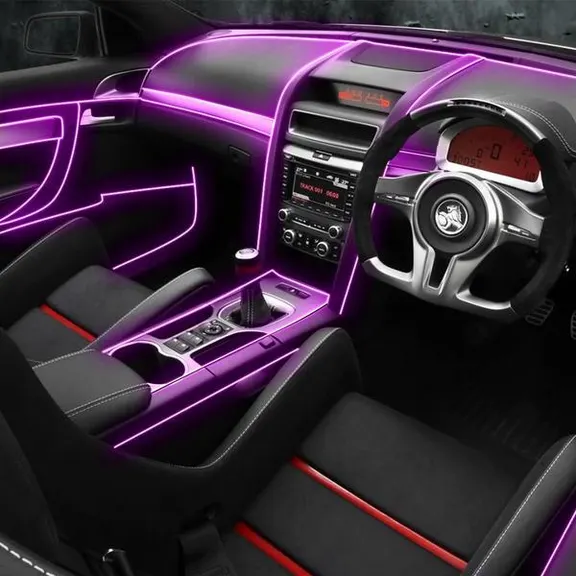 The atmospheric light is made up of LED chipset and silicon housing that makes this accessory very dynamic and flexible to use. It functions with remote control, so operating it comes so handily that even kids traveling with you would love using this accessory.
The magical hues of the atmospheric lights are red, green, blue, white, yellow, cyan, purple and orange), all are subtle and don't affect the line of sight of the driver. Whoever, you are driving your car with, maybe your family, friends or you are on a romantic getaway, you have a color for every mood.
The remote-controlled ones come for a reasonable price that's $33, while the ones with APP control feature can be upgraded with $38 only. The difference between the two is that in the APP controlled LEDs same luxury can be experienced by you without carrying an extra device, as you can access the car accent lighting directly in your phone by AoonuAuto's APP.
There are brilliant light color modes like 3 colors jump mode, 3 colors breath mode, 7 colors switchover mode, and 4 music sensor modes too. The music sensor mode can be entertaining when you are out for night drive with friends, thus experiencing disco-on-wheels', as the lights will move with the rhythm of the music.
The light strips are available in three different sizes which can be chosen according to your car's requirement. They are such high-end quality products that are water-resistant, flexible, anti-collision, and anti-corrosion, so no chance of fusing out the bulbs.
The installation of these lights is not troublesome and won't snatch away your whole day. These lights can be fixed in all cars, SUVs, vans, and trucks having 12 V with DC. The light strips are fixed with 3M double adhesive tape and are installed seamlessly. It has a cigarette lighter interface which can be directly connected to the power without modifying it.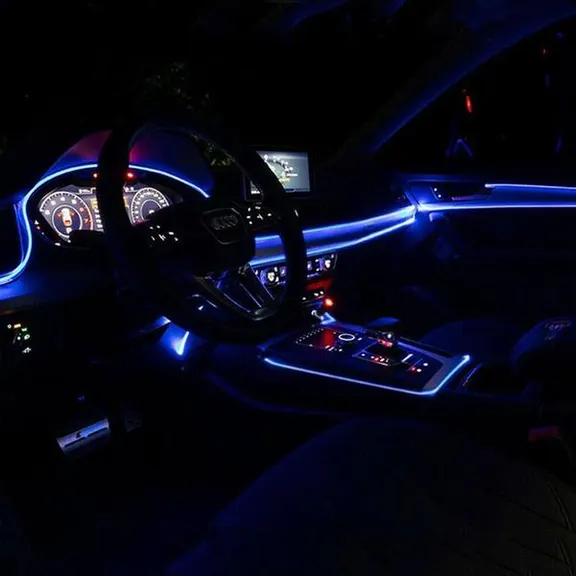 Thus, this beautiful modification in your cars will be worth the effort you make to get this installed. These led accent lights for cars will create a unique ambiance won't just beautify your cars but de-stress the whole atmosphere around you, therefore, making your long trips so much pleasurable than ever before and the itinerary will not be boring at all.