Whether interior or exterior to the car, the lights play a significant role in offering perfect look and convenience in both daytime and nighttime. You might drive a luxury car that took a fortune of your investment and it might still fail to turn the gazes of those on the road, thanks to the dull and dark outlook without any exterior lighting. Now, cars are equipped with some default headlights, work lights and taillights in general. In case of luxury cars, there are stylish wheel lights, tailgate lights and so on. These in-built car accessories fail to meet the standards in many cases, whether it is in terms of proper brightness or weather shield and Aoonuauto comes with its lights to change the game.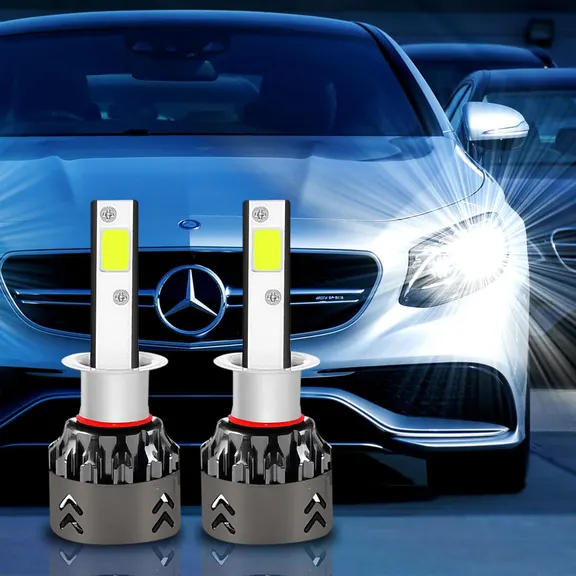 A Powerful Look With The Best Car Lights
For affordability and unmatched convenience, LED lights will always be your best choices as those are long-lasting and easy to install. To make sure your car always has a stunning look and makes driving or traveling easy, here are the common lighting accessories from Aoonuauto –
Headlight Bulbs And Headlights
The Mini6 COB, Mini7 CREE and S6 CSP headlight bulbs come in different variants like H1, H7-11, H4, HB4 and so on, each with IP67-68 waterproofing. Working at 9-36V, these lights with 60W power have anti-interference circuit and consistent current control. These offer as high as 7600 lumens of brightness per pair and the 360-degree beam has a color temperature of 6000K.
The brand-specific LED headlights measuring 5'x7' and 6'x7' to match different car models can even be utilized as turn signal lighting or daytime running lights with 6500K color temperature and working temperature of -40 to 70 degree Celsius. On the other hand, the 7' round LED headlight at different price range with more than 50000 hours of lifespan can be used in high and low beams of 3360 and 1960 lumens respectively.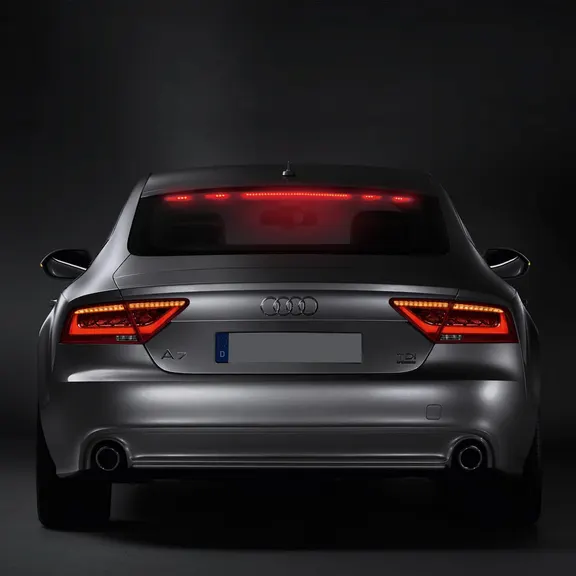 The third brake lights from Aoonuauto are also available in single and multi modes as per your requirement. The single-mode 12V red LEDs with black silicone housing has IP65 waterproofing and in-built decoding driver for stability and safety while it blinks only on pushing the brakes. The multi-mode 200cm brake light strips, on the other hand, work on daytime mode that flashes thrice before a highly bright glow till you release the brake and three night modes.
In night mode, the lights are blinking for 8 seconds before maintaining low-intensity red glow, glowing for 2 seconds on braking and maintaining a high-gloss red glow and maintaining low-bright glow while driving.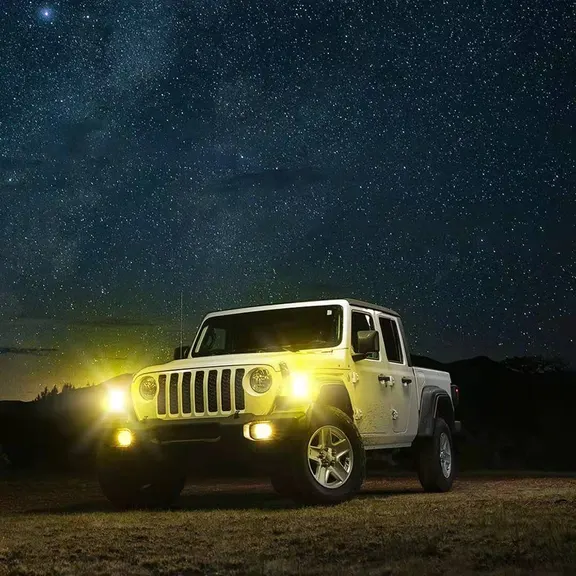 You can choose either white or yellow fog lights for your car and Aoonuauto even makes way for the more advanced LED fog lights with white, yellow and RGB halo rings to bring more brightness. These CREE lights offering 2800 lumens of brightness and 6000-7000K color temperature can be used as DRLs and have a lifespan of more than 30000 hours. The LED front grill lights with and without halo rings can also be considered as these can act as turn signal lights when the ignition is turned on and DRLs.
Apart from these, the LED whip lights for a rugged off-road journey, daytime running lights for those journeys in inclement weather, tailgate light bars and underbody lights to avoid accidents can also be wonderful.