How many cars have you seen on the road, which announce their brand name while the door is opened? As a matter of fact, not many car owners are aware of this type of door projector lights and those who have heard of these, think these as costly accessories, which in fact, is not. Created in a brand-specific way, as well as, offering endless customization according to your choice, the projector lights from Aoonu Auto can be one of the most indispensable car accessories that you can have. From high-end luxury cars like Lamborghini, Rolls Royce, Mercedes Benz and Jaguar to hardy daily-use cars like Honda, Fiat, Suzuki and Toyota –the projector lights are nowadays used significantly.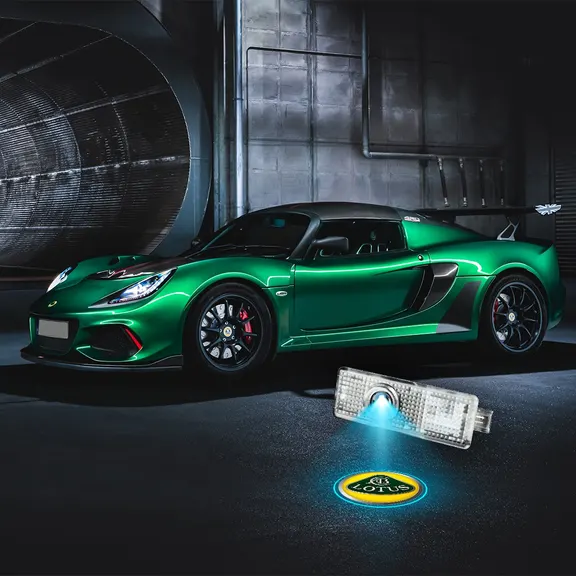 Are Door Projector Lights Useful?
If you are wondering whether to invest on these LED lights, just remember that these are compact-sized and come in a plug-and-play design with compatible connector that will not require any modification. Here are the reasons why these lights can be beneficial –
Be it smart temperature control or overheating resistance, these eco-friendly lights will tick all the performance points on your list. It has protection over clear projection and the PC Shell is made up of flame-retardant material to avoid burning. You can be assured of a long lifespan with superfast heat dissipation from the aluminum heat sink.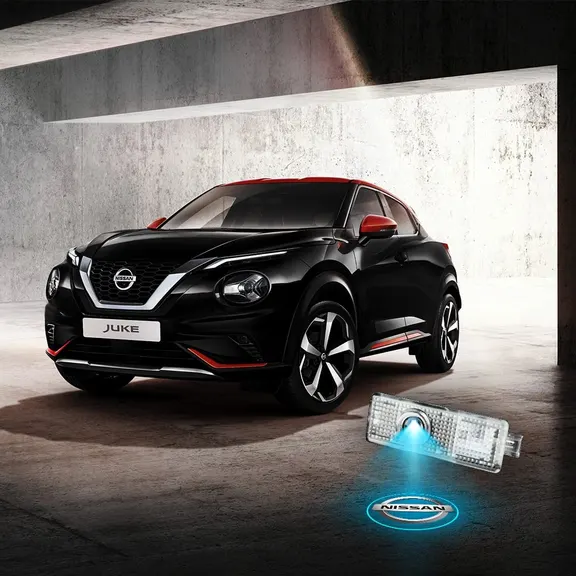 What is more, the lights will automatically shut down after the specific minutes of inactivity. You can open the door in incessant rain, snowfall, in puddle or dust without worrying about the damage of the LED door logo projector light as it has IP66 waterproofing feature.
General Purpose And Easy Replacement
No matter whether your existing car has in-built door projection LEDs or it comes without any, these logo projector lights are suitable for both. As a general purpose light, it can be easily installed on cars without door lights with the help of screw and also offers easy light replacement for those cars that already have door lights.
Customizable And Brand-Specific Choices
While the projector lights are available for almost all the known popular brands of cars in case you want to show-off the brand name and logo of your owned car, you will get to customize the car door logo projector according to your choice of logos, pictures or names. The lights come with a replaceable film and the coated lenses offer high transmittance to offer clear, precise, stable and bright light. Instead of fuzzy and dull projection, now you will get high-definition light with sufficient brightness and contrast.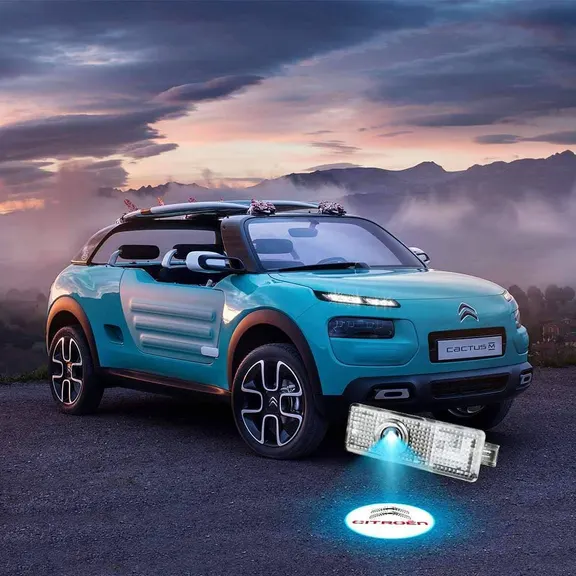 Avoids Accidents And Saves Energy
While interior lights only illuminate the car seats and adjacent sections, the door projector LEDs will offer a bright and elegant lighting on the road where the passenger can get off or get in the car so that they do not face any accident. The custom door projector lights also consume low power at 12V voltage to offer an output of 5 watts.
The anti-corrosion and brand new LEDs for your car door projector are your durable options for having clear and bright logo shadows on the road or surface. With various designs and installation choices, these lighting accessories will serve you for years.