AoonuAuto, a leading seller of automotive accessories, announces the release of its newest product, the door sill protector. Designed to withstand even the most challenging conditions, the door sill protector is a must-have for Jeep owners who love to hit off-road trails.
The door sill protector features illuminated scuff plates that provide a sleek and stylish touch to the Jeep's interior. The high-quality materials used in the door sill protector ensure durability and longevity, making it a wise investment for Jeep owners who want to keep their vehicles looking new.
"At AoonuAuto, they understand that Jeep owners lead an active lifestyle and are always on the go," said Jason Huang. the designed door sill protector to provide maximum protection against scratches and dings while enhancing the overall look of the Jeep. The company aims to make it easy for Jeep owners to enjoy their off-road adventures without worrying about damaging their vehicle."
The door sill protector is compatible with the Toyota Highlander 2022 door sill protectors, making it a versatile accessory that fits various jeep door sill guards models. The door sill protector is easy to install and includes all necessary hardware and instructions.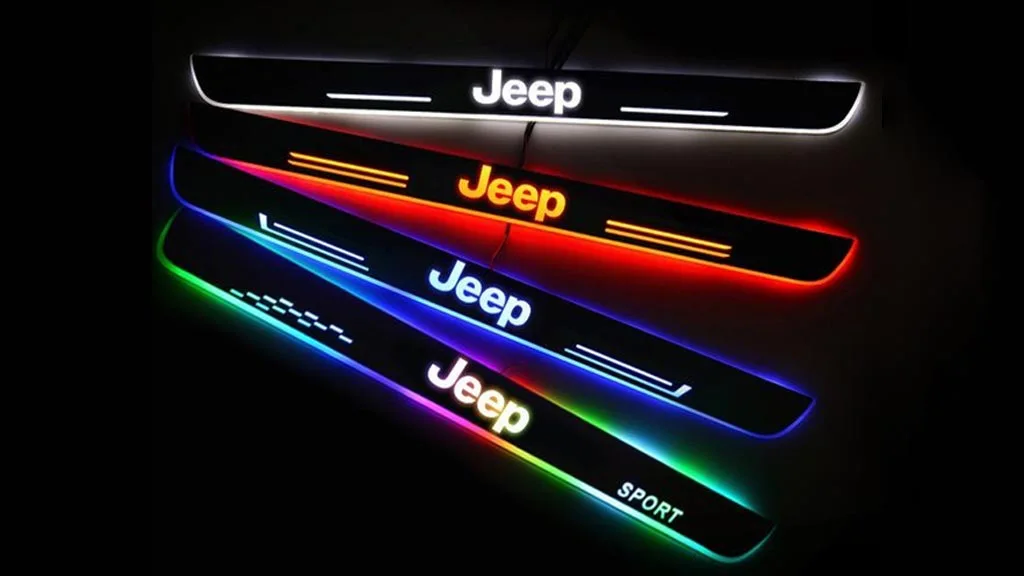 AoonuAuto is dedicated to ensuring the satisfaction of its customers by providing only the best products on the market. The company's commitment to quality is reflected in its door sill protector, made from high-quality materials designed to last. The door sill protector is a testament to AoonuAuto's attention to detail and drive to provide its customers with functional and stylish products.
In addition to its commitment to quality, AoonuAuto is dedicated to providing excellent customer service. The company's one-year warranty on the door sill protector provides customers with peace of mind when purchasing this product, as they know they are protected against any defects or malfunctions. This warranty is just one of the many ways that AoonuAuto demonstrates its commitment to its customers.
AoonuAuto's door sill protector results from the company's focus on innovation and its dedication to providing the best products and customer service possible. By investing in this product, customers can be confident that they are getting a high-quality product designed to provide protection and style for years to come.
About the Author –
AoonuAuto AoonuAuto is a leading seller of automotive accessories that provide vehicle protection and style. With a focus on innovation and quality, AoonuAuto offers a wide range of products, including the door sill plate, to enhance the driving experience.
Company Name: AoonuAuto
Contact Person: Jason Huang
Email: [email protected]
Phone: +1 209 323 1979
Country: China
Website: https://aoonuauto.com/